Bothell Police hope for new leads in murder of Henry Faison: 'This case can be solved'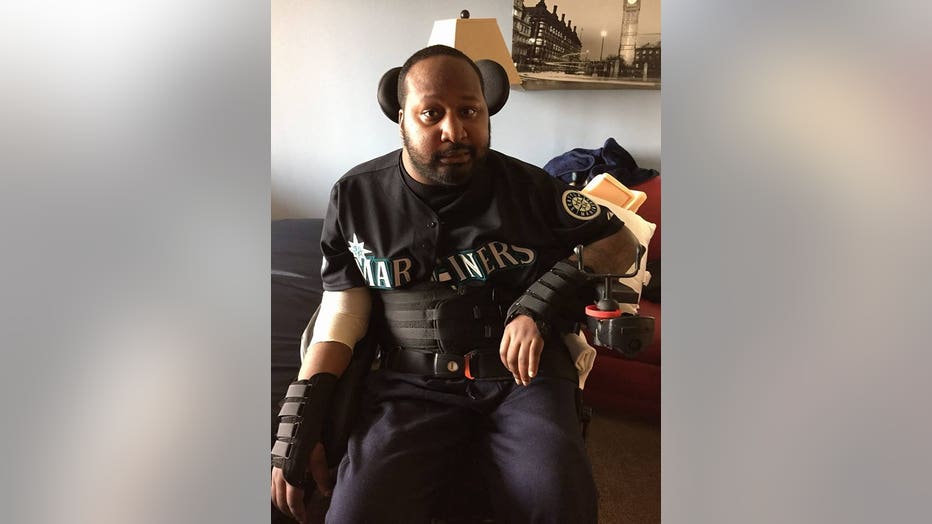 BOTHELL, Wash. -- The 911 calls on November 4, 2009 are chilling. Henry Faison's live-in girlfriend screams for help after the 24-year-old was shot multiple times in the entryway to his Bothell townhome.

"There was a bang on the door and he came and opened the door and he shot him. All I heard was pow, pow. Oh my God!" she told the call taker as she yelled for an ambulance to hurry.

Some neighbors living near them in the condo complex on 11th Ct Southeast heard the gunfire. All could hear her terror.

"I heard some shooting or some kind of popping noise and now this lady is screaming for help," said a neighbor.

Witnesses spotted three suspects fleeing in a 4-door green Ford Taurus.

"I'm here, momma's here"

Henry's mom raced to the scene. She hardly recognized her son.

"I just started screaming to him. I'm here, momma's here, momma's here," said Patricia.

Bothell Police believe the suspects intended to kill Henry, even firing into his face after he was on the ground. Detectives found six handgun shell casings.

He suffered life-threatening gunshot wounds to the mouth, neck, right arm and right thigh area. One of the gunshots hit Faison in the upper vertebra of his neck resulting in long-term organ damage and leaving him paralyzed from the neck down.

"He was on a machine. He couldn't breathe on his own. He was so hooked up with everything and I said, 'oh lord, what's gonna happen,'" said Patricia.

Henry spent two months in the hospital. He managed to recover enough from his injuries to talk to detectives but could not recall with certainty the details of the shooting.

"He became a quadriplegic.  He couldn't even give himself a glass of water if he wanted to. He couldn't even scratch his nose," said Patricia.

While he started to recover physically, Henry struggled emotionally. The 6'04" former Meadowdale High School basketball star didn't want his friends to know how badly he was hurt.

"He refused to get in that wheelchair. He was screaming. He was crying. 'Mom, why? I never hurt anyone. Why did they do this to me?'" said Patricia.

What happened

Detectives spent the next 6 years trying to answer that question.

"That's why nobody understood it because Henry was well loved, well respected and I just don't understand. How did that happen?" wondered Patricia.

The initial investigation identified several persons of interest from California but in June 2015, it stalled due no further leads.

Henry's body continued to deteriorate. No matter how many specialists tried to help, his bed sores worsened. He developed pneumonia several times Henry died on September 2, 2015 at Providence Hospital in Everett.

"I watched that beautiful young baby come in this world and I literally watched him leave this world. He's gone but then I said, 'he's not suffering anymore' but before he left me, he looked up in my face and said, 'You're so beautiful. You're so beautiful.' He said, 'Mom, don't ever let no one tell you weren't a good mom. You were the best mom ever,'" said Patricia.

The Snohomish County Medical Examiner's Office classified the manner of death a homicide as a result of the injuries from the 2009 shooting.

Detectives re-interviewed people close to Faison at the time of the shooting. They developed new leads from the interviews and identified four suspects who we are not naming because they have not been formally charged with a crime.

Authorities also determined a motive in the case. He was shot in retaliation for a fight he had with one of those suspects. They also followed up on information on the green Ford Taurus with the letters of the license plate and were able to connect people associated with the Taurus with Henry.

Detectives traveled to prisons and two different states tracking down those believed to have direct knowledge or who had witnessed the actual shooting.  But some individuals declined to cooperate.

Detectives also contacted and interviewed three of the four suspects but say they did not learn enough to arrest them. The fourth suspect has yet to be contacted.

This is not a cold case

"A case like this can be solved. No doubt about it. This is not a cold case. This is an active investigation," said Ret. Det. Myrle Carner with Crime Stoppers of Puget Sound. They are offering a $1,000 reward for any information to help get justice for Henry.

"It's a ten piece puzzle. We know 8 and a half of those pieces that are missing are critical to solving this case. If you know anything at all, now is the time to come forward. We just need a few little pieces of information so we can charge those individuals," he said.

For example, the gun used to shoot Henry has never been found.  "Lord help us if they kill anybody else. Let's get them off the streets so nobody else gets injured by the people responsible for killing this victim," said Carner.

At a vigil in Bothell for Henry Jr.  held this weekend to mark 8 years since the shooting, Henry's dad was encouraged by the new attention paid to his son's case.  "Hopefully, we'll find out who did this in the next couple months or so but he can rest in peace once we can find out who did this to him because he didn't deserve it," said Henry Faison. 

vigil for Henry is planned for Saturday at 6 pm his townhome near 2161 11th Court Southeast in Bothell to mark 8 years since he was shot. The vigil will be held off the property. The public is invited to attend.

"I promised him on his deathbed that I would get justice for him and I'm gonna get justice. I'm never gonna stop as long as I have breath in my body. I'm not gonna stop," said his mom.

If you have any information that can help Bothell Police solve Henry Faison's murder, no matter how small, call Crime Stoppers anonymously at 1-800-222-TIPS or use the P3 Tips App on your phone.

You can also submit it at www.p3tips.com. It is guaranteed to be anonymous. You will never be asked to give your name.