Boeing ramps up 777 production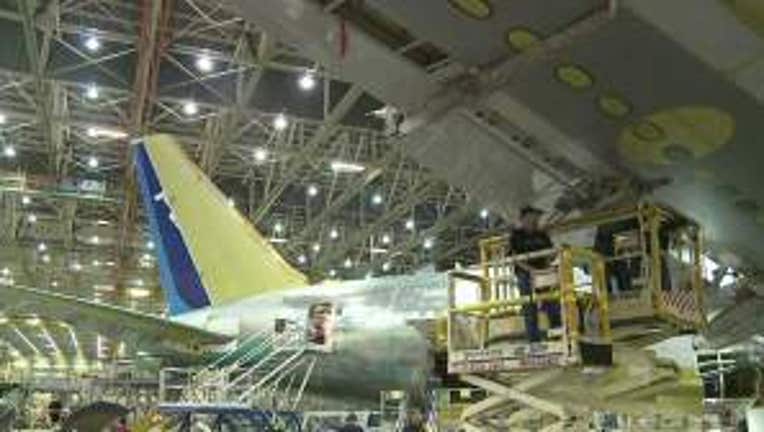 article
EVERETT – Boeing rolled out the first 777 to be built at an increased production rate. The 777 freighter will be delivered to Korean Air in February.

Production on the 777 line increased in October and Boeing plans to roll out 8.3 planes per month, or 100 per year. This is the highest rate for a Boeing twin-aisle airplane. Boeing officials said manufacturing innovations like automated floor drilling and new painting equipment helped with the increase.

According to Boeing, 1,066 777s have been delivered to date and a total of 1,431 have been ordered from 66 customers worldwide.