Body of North Bend man found in water off Bellevue boat launch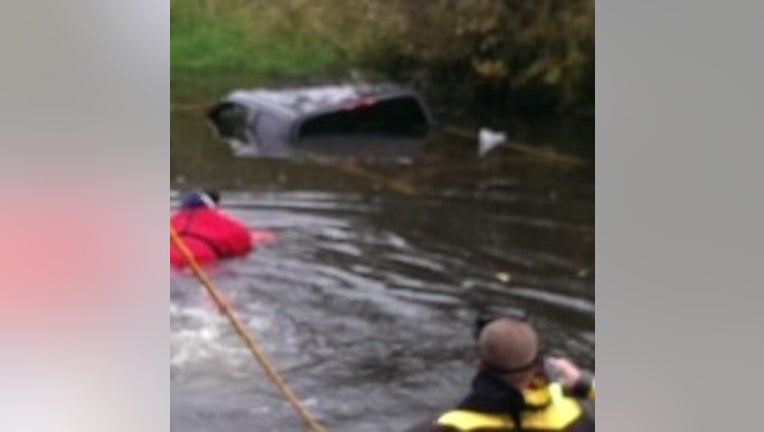 BELLEVUE -- The body of a 54-year-old North Bend man was found Thursday in the water near the Sweyolocken boat launch, in the 3000 block of Bellevue Way SE, after someone reported seeing a pickup truck partially submerged 60 feet off shore, police said.

Two divers from the Bellevue Fire Department swam out to the Ford F-150 pickup truck and determined there was no one inside the vehicle, police said. The dive team searched the slough for about 30 minutes before finding the owner of the truck submerged in about seven feet of water.

During the initial investigation, police discovered the driver had not shown up to work in Bellevue Thursday morning.  His wife said she had texted him a couple of times but had not received a reply.

Police said Bellevue detectives will continue to investigate the incident.

The King County Medical Examiner's Office will release the name of the man after examination.