Bicyclist tells of scaring off woman's attacker at Green Lake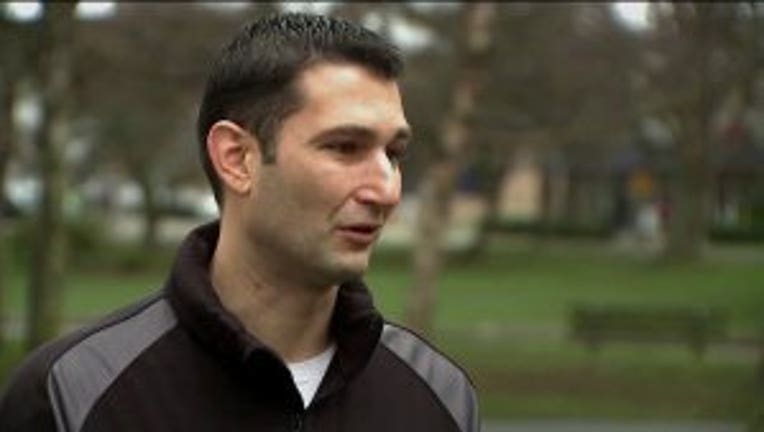 article


By Kate Burgess

Q13 FOX News reporter

SEATTLE -- A Seattle bicyclist on Wednesday described how he helped scare away a man who was attacking a female jogger at Green Lake early Monday.



In an interview, Eric Perron said he was bicycling along a path on his way to work Monday morning when he heard a woman "screaming and yelling a lot of profane words."

He said he saw that a woman was struggling to get away from a man, who appeared to be trying to pull the jogger off the trail toward some bushes.

"She was fighting back," Perron said. "She was a healthy, fit runner and she was giving him a fight. I yelled, 'Hey!' Just trying to scare him, letting him know that someone else was there."

It was Perron's scream that helped save the woman. She was among four women attacked by a man in four days, but police don't know if her attacker is the same one who grabbed other women in other areas of north Seattle.

Perron's yell scared the attacker away, and Perron said his first thought was to go after the man, but he stopped to make sure the woman was OK.

"She told me that he came up behind her, jumped on her and was attacking her," Perron said. "So I turned back and I could just see him going up the street, so I took off on my bike to try to chase after him, went up and he was rounding another street corner. I went around the corner and I couldn't see him anymore."

Police have put out a sketch of the suspect, hoping someone will recognize the man. Perron didn't get a look at the guy's face, just the back of his black hooded sweatshirt as he ran away.

"He could have had a gun; he could have had a knife. People have asked me, 'Were you afraid?' And that thought did not cross my mind; my thought was he could do this to someone else, that could have been my sister, my girlfriend. And I want him stopped."

And while police follow up on leads, Perron wishes he could have done more.

"I wish I could have caught him," he said.