Bellingham blasted by snow; more to come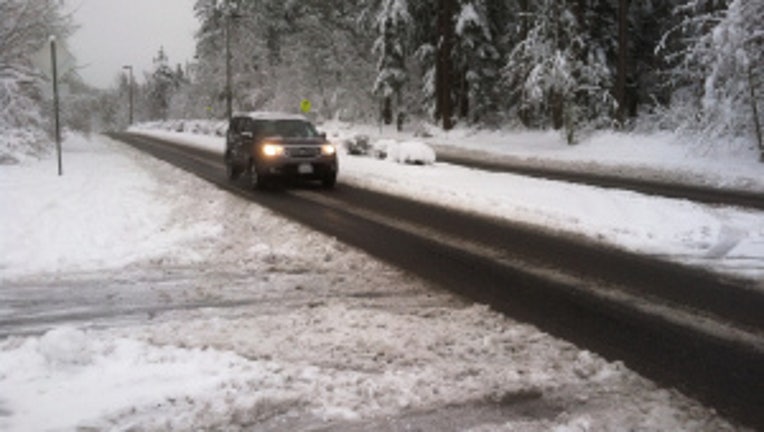 WHATCOM COUNTY-- Residents in Bellingham were hit with several inches of snow over the weekend and a Winter Storm Warning has been issued for parts of Whatcom County until 4 p.m. this afternoon for another 3-5 inches of snow.

Schools all over thee area were closed. Western Washington University didn't start classes until 10 a.m.

Road crews spent the night and early morning hours plowing and treating the streets. Yesterday, energy company crews worked countless hours to restore power to thousands of customers.

Several flights were cancelled out of Bellingham International Airport yesterday. Only three planes managed to take off.

Police officers and troopers saw several accidents all over the area and are asking motorists to drive carefully this morning.