Auburn police find body in missing man's trunk; it hasn't been identified yet


AUBURN, Wash. – Auburn police on Thursday found a body in the trunk of the car of a man who was reported missing.

Hector Galeano, 27, was reported missing by his father Wednesday.

Thursday morning, members at the Lakeland Hills Community Center reported a suspicious car in the parking lot with an open trunk.

When police got there, they found a body in the trunk.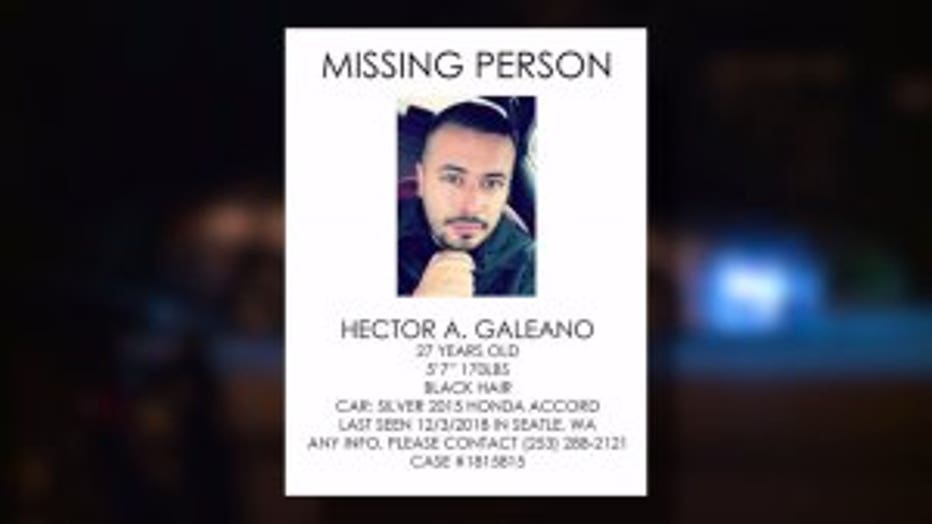 Detectives are waiting for the Pierce County medical examiner to identify the body.

"At this point the key is to identify the deceased and find the cause of death," police said in a statement.