Arrest made after U.S. woman killed in UAE mall restroom stabbing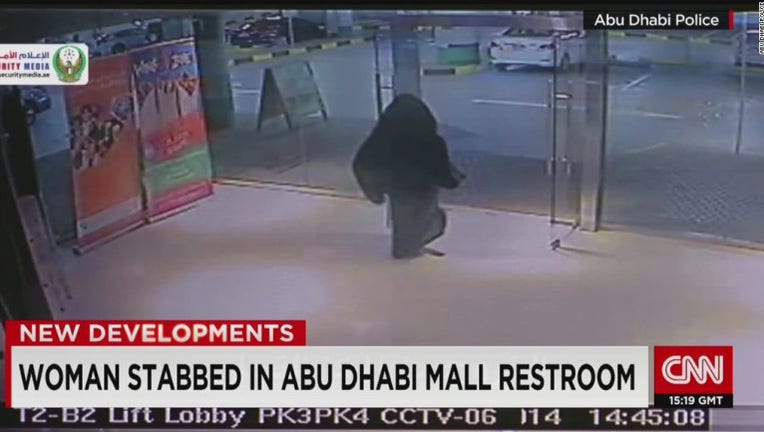 Abu Dhabi, United Arab Emirates -- A woman in the United Arab Emirates has been arrested in connection with Monday's fatal stabbing of an American woman at an Abu Dhabi mall, UAE Interior Minister Sheikh Saif bin Zayed Al Nahyan said Thursday.

Details about the arrest weren't immediately available.
UAE police had said U.S. citizen Ibolya Ryan, 47, died after an unknown attacker stabbed her Monday during a fight in a restroom at the high-end Boutik Mall on Reem Island.
Reem Island is a newly developed area of Abu Dhabi where many Western expatriates live.
Ryan worked as a schoolteacher and was married with 11-year-old twins, police said.
Police haven't said what led to the fight. The attacker fled the scene immediately after committing the crime, police said.