Arlington woman found shot in front of her home


ARLINGTON -- The 911 call came in just before three Tuesday afternoon.

"We were just sitting in the house and I heard a gunshot and I was like, oh," neighbor Eleazar said.

A shooting at a home in the 6800 block 188th St. NE.

Elesar Aris and his sister, Galilea were in their home right across the street.

"Looked out the window, thought someone was trying to break in then I just heard a whole bunch of screaming and I told my sister let's go downstairs," Eleazar said.

"I heard a gunshot and I was like; oh something is going on because people were screaming," neighbor Galilea Aris said.

"So when our officers arrived and medic units arrived they found a female victim with a gunshot wound to the head," Arlington Police Department spokesperson Kristen Banfield said.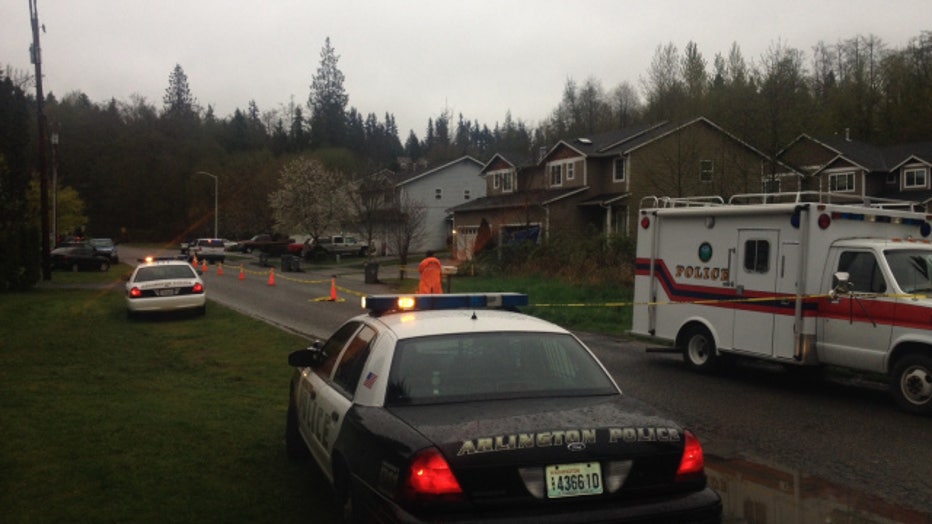 The woman, who neighbors say, is in her mid-20s was airlifted to Harborview Medical Center in critical condition.

Meanwhile back at the home officers try to piece together what happened.

Early speculation by one neighbor was that it was a drive by shooting, another neighbor recalls hearing an altercation in front of the home, then a single gunshot.

"I've heard quite a bit of fighting as well as my neighbors so there have been issues here ongoing for quite some time. Whether or not those contributed to the issue; I don't know," neighbor Julie Baptista said.

Nor do police but they say their case is already taking shape.

"We've had a number of witnesses come forward already and talk to our officers and give them some information that we hope will be very helpful to the investigation," Banfield said.

While police have talked to some witnesses, they are encouraging others who may have seen or heard something to also come forward and call 9-1-1.