Angry vandal smashes window at Beth's Cafe in Seattle, rams cars during escape


SEATTLE – Seattle Police are investigating after an unidentified man threw a large 'No Parking' sign through the window of the very popular Beth's Cafe on Aurora Ave. N early Sunday morning, almost striking an employee.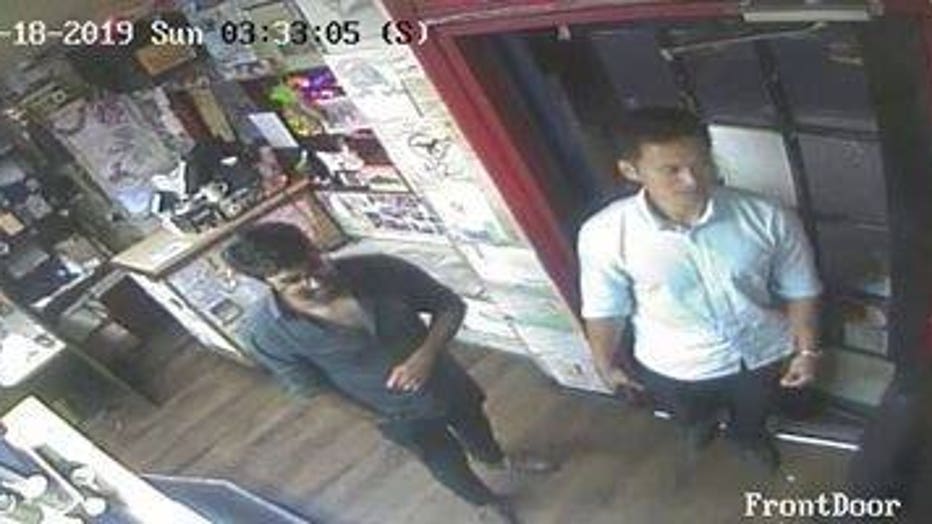 "One of our staff, a hostess, was doing side work on that table. She's leaning over the table just seconds before he chucks it through the window so she was that close," said manager Clint Drake.

The suspect was angry because he was denied service because he was about to get into a fight. Surveillance video shows people inside the restaurant quickly racing out to try to stop the suspect when it happened at 3:32 a.m. The diner's owner said one of his employees could have been killed.

He got into the passenger seat of a black Prius that rammed two cars while leaving the scene. The restaurant estimates the damage at $3,000. Fortunately, nobody was hurt.

"There were four people in the table behind it that may have gotten showered with glass. There was glass all the way to the end of our backroom here," said Drake.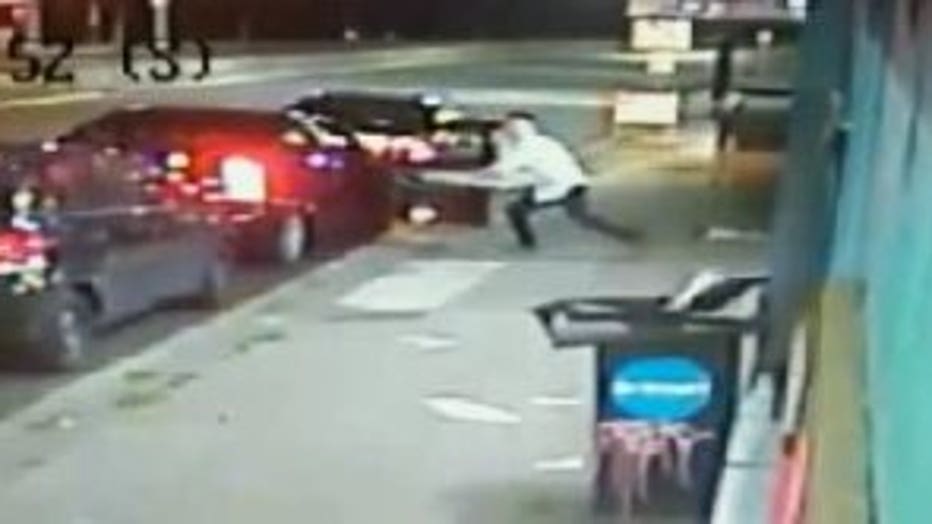 If you can identify the suspect or know where to find him or the black Prius, submit an anonymous tip to Crime Stoppers of Puget Sound at www.P3Tips.com or via the P3 Tips App that you can download to your cell phone for free.

Reference SPD Case Case #19-306687 and mention Beth's Cafe. There is a cash reward of up to $1,000 for information leading to an arrest in the case.