3 young kids found in Eatonville home filled with human waste, rotten food, maggots (PHOTOS)


EATONVILLE, Wash. -- A man and woman were arrested for reckless endangerment after their three young children were found living in a home full of trash, human waste, rotten food, dirty diapers and maggots, court documents showed Wednesday.

The couple -- Jason Bryan Slinker, 37, and Danna Marie Pallas, 31, were arrested and booked into the Pierce County Jail. They were charged Wednesday with reckless endangerment. They pleaded not guilty.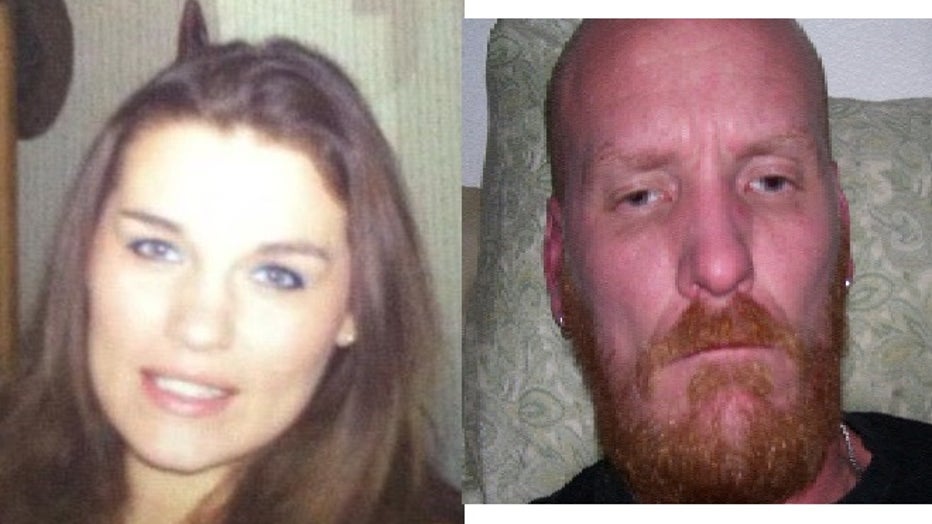 Danna Pallas, 31, and Jason Slinker, 37, of Eatonville, were charged with reckless endangerment Wednesday. Bail was set at $45,000 for Pallas and $50,000 for Slinker. (Photos: Facebook)


The court documents said that sheriff's deputies were dispatched Feb. 21 to a home at 32212 46th Avenue East regarding a 911 hangup call. Upon arrival, deputies could hear a man in the background yelling and Pallas was in the driveway with a red eye that was slightly swollen. She denied she had been struck.

"Deputies entered the home and were overwhelmed with a noxious odor of trash and human waste. The odor comprised of rotten food, garbage, dirty diapers. There were maggots crawling in these items ... The floor was covered with trash and objects. There was clothing and other items that blocked the door from opening all the way," the court documents said.

Slinker was in a room with three children, ages 9, 2 and 1 years old.

"This house was in such bad condition that deputies couldn't stand the stench of what was going on inside," said Pierce County sheriff's detective Ed Troyer.

"To find out there was no power, there was no water, no heat, an open fire source and dirty dishes and feces on the floor and rodents living in the house, it wasn't fit for any human being, let alone kids." Troyer said. "Our deputies were shocked to find out that kids were lying amongst it."

Kelli Doyle stopped by the Eatonville home on Wednesday. She says her family moved out about a year ago, and the bank took it over. Neighbors had told her that squatters had moved in, but she had no idea children were living inside.

"You don't want to see the vulnerable people in the community being treated like that. I saw some of the pictures online and was just appalled at the conditions they were living in, it's was heartbreaking to see."

She says she's disappointed that the family wasn't discovered by deputies before.

"I know the neighbors have reported it, I've reported it. So it's sad that they could have been helped a lot sooner, I think."

The court documents said deputies who entered the home "noticed the 2-year-old boy coughed deeply. He had no clothes on and wore a dirty diaper ... Pallas said he had been coughing like that for about a week or so and she had not sought medical treatment.

"Pallas claimed she cleaned every day. Deputies had to leave the home to go outside for air several times due to the filthy conditions of the home."

The children were placed into protective custody, the documents said.