24-year-old female teacher accused of child rape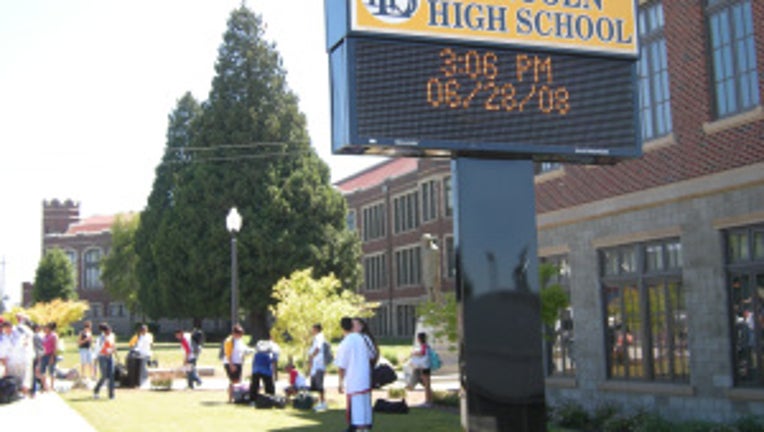 article
TACOMA -- A 24-year-old female math teacher at Lincoln High School in Tacoma was arrested Thursday on suspicion of child rape and communicating with two minors for immoral purposes, an official for the Tacoma schools said.

The woman is being held in a Pierce County Jail. Q13 FOX News is not naming her until she's been officially charged.

According to Dan Voelpel of Tacoma schools, the school district received an anonymous tip alleging the teacher had engaged in sexual activity with two or more students at the high school who were younger than 16 years old. The case was immediately handed over to Tacoma police, Voelpel said, and the teacher was arrested. She was placed on unpaid leave.

The teacher is expected to be arraigned on two counts of third-degree child rape and communication with a minor Friday.

The teacher was hired by the Tacoma Public School district in September 2012. She is a graduate of Sequim High School.

Voelpel said the teacher was up to date on all "boundary invasion training given to teachers," instructing teachers not to have contact with students outside of school.