2 students expelled for bringing airsoft gun, brass knuckles to school


TACOMA -- Two students were arrested for bringing weapons to Lincoln High School Wednesday morning.

Students were in second period when their school was placed on lockdown. They didn't know what was going on, but they say there have been lockdowns here before.

"Nothing really surprises us anymore, a whole bunch of stuff happens in this area, so we just focus on different things," said student Ronald Carter.

"They told us all to sit down and be quiet, so we were all quiet," added Isiah Simpson. "Honestly, a lockdown gets boring because no one wants to sit there and stare at each other."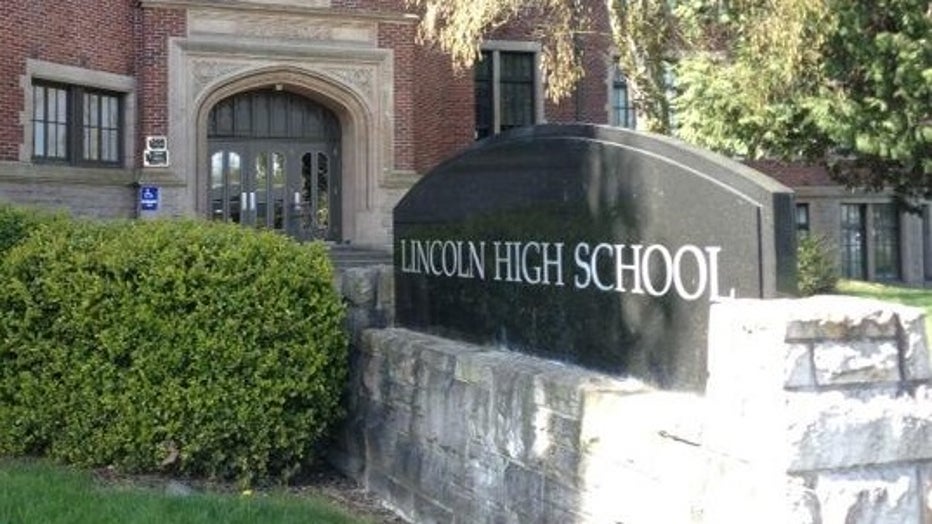 But outside, police were dealing with a real threat. They were responding to a call from a parent whose son had seen someone on campus pointing a gun at students.

"In this case, the student did the exact right thing," said Tacoma police spokeswoman Loretta Cool. "He did not challenge or even acknowledge the threat towards him. He turned and immediately texted his mother."

A school resource officer recognized the description of the suspect, went to the area where he was last seen, and stopped him outside the school

The 16-year-old student had an airsoft gun that fires plastic pellets, police said.

"It's what they call an airsoft gun and it had the orange portion of it removed, so it looked very real," Cool said. "By state code, airsoft guns are considered guns. They fire a projectile, and a projectile could easily maim or injure someone permanently."

Another 15-year-old student had brass knuckles on him.

Both were arrested on felony charges and expelled.

Parents, who were alerted to the threat by the principal, believe the school did the right thing.

"I think they had other intentions in mind, you don't bring that stuff just for fun," said Rebecca Richards. "They were trying to scare somebody, if not hurt them. "

Students are glad no one got hurt.

"It's good to take that seriously," Carter said. "Because a lot of stuff happens in this area that we need to worry about."

Police did not know why the students brought these weapons to school, or if they were targeting a specific person.

The school district says they're not allowed to release information about students. So it's unclear if the two had any history of violence or problems at school.