16-year-old boy accused of unintentionally shooting, killing friend appears in court


SEATTLE -- The 14-year-old  Burien boy shot and killed by his best friend while playing with a handgun was identified Thursday as Onjeray Devereaux.

Family members say the boy -- known to many as OJ -- was kind, gentle and a popular teenager who loved to play football.

And now his 16-year-old best friend is facing possible manslaughter charges in the fatal shooting. The King County Prosecutor's Office said it will be making a charging decision on Friday.

The victim's mother, Odyssey Devereaux, shared some of her favorite images of her son with Q13 News on Thursday shortly before her son's friend appeared in juvenile court for the first time.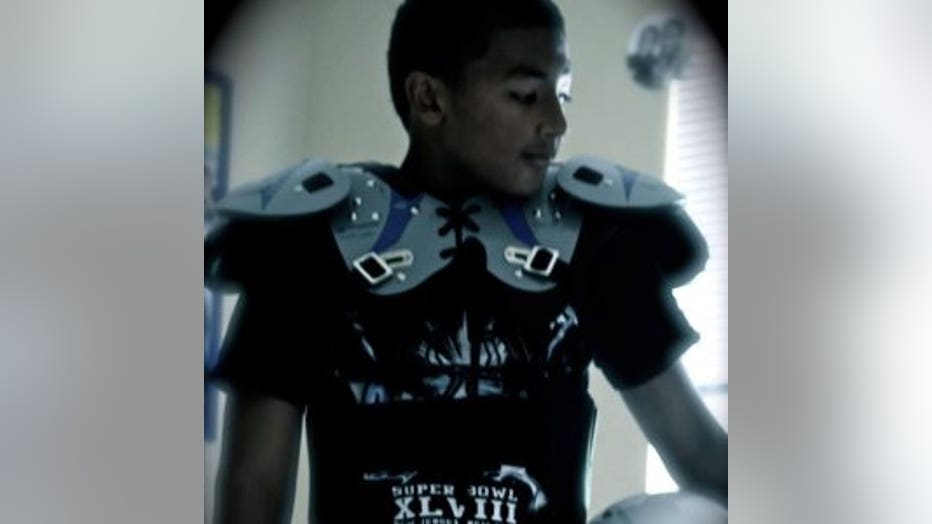 Onjeray Devereaux, 14, was shot and killed by a friend who was playing with a handgun.(Photo courtesy of family)


The 16-year-old defendant looked visibly shell-shocked as he appeared Thursday in front of the juvenile court  judge, who found probable cause to continue the case.

Court documents said that defendant and Onjeray were hanging out at the defendant's home. Another teenager was with them inside a detached garage and witnessed the incident.

Probable cause documents say the teens were smoking marijuana and the 16-year-old was playing with a loaded semi-automatic firearm in the garage Tuesday night. Detectives say the defendant admitted to playing with the safety and pulling the trigger when the gun went off. A single bullet hit the 14-year-old in the face.

The defendant ran and told family members to call 911 and provided aid to his best friend. But the 14-year-old died that night at Harborview Medical Center.

On Thursday, there was no animosity from the victim's family members who showed up in court.

The victim's mother said she is not angry at the defendant but the pain is still overwhelming for family members.

"It hurts. We are in pain. I haven't even got to the grieving yet. I am still trying to believe it," Onjeray's grandfather, Jerry Frederick, said.

"It was a tragic accident. Those boys loved each other, they were best friends, they loved each other," the defendant's mother, Carla Anderson, said.

Anderson says she is moved that Onjeray's family members have remained supportive after everything. She also says she does not know where the gun came from.

The King County Sheriff's Office says the gun did not come from the defendant's home. They are trying to trace the origins of the firearm and hope to have more information next week.

The Sheriff's Office says in the past four months, there have been five incidents involving teenagers shooting someone while playing with a gun.