$10 million bail set for alleged road rage killer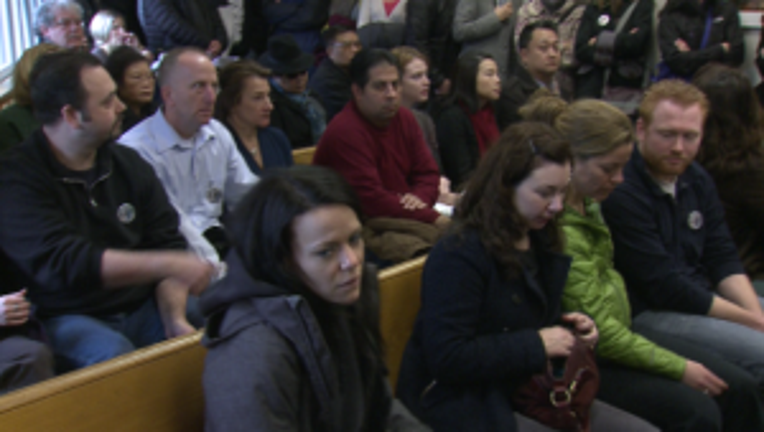 SEATTLE -- The man accused of killing a beloved local wine steward during a road rage incident in August will be held on $10 million bail, a King County judge declared Monday.

Dinh Bowman, 30,  had his bail set after a short hearing Monday.

Bowman is charged with first degree murder in the death of Yancy Noll. Noll, a wine steward at the Capitol Hill QFC, was reportedly driving home from work when he stopped at NE 75th Street and 15th Avenue NE. Prosecutors contend Bowman was driving southbound — Noll was facing northbound — in a silver BMW Z4 when he pulled alongside Noll's car and opened fire.

Court documents said multiple shots were fired and Noll was struck in the head three times. Witnesses to the shooting attempted to provide aid to Noll. Police said Bowman allegedly then sped away from the scene, running the red light at the intersection. He was arrested in September.

Bowman was previously held without bail. According to the Seattle Times, friends of Bowman sent letters to the court to push for his release, describing him as thoughtful and generous.

Noll's friends packed the courtroom Monday. Annie Jacobsen, a longtime friend of Noll, spoke through tears after the hearing.

"Honestly, I was hoping for no bail," Jacobsen said. "But I understand his (the judges) assement of new laws and I'm afraid he will make bail."