Wrapping up the "bomb cyclone"
Seattle - We're almost out of the woods as we wrap up the latest "bomb cyclone." The winds were very evident, and it knocked down trees and cut off power to thousands over the last couple of days. The wind speeds continue at this hour, but they will significantly weaken through the night.
A high wind warning will be our biggest threat tonight. This warning expires at midnight, but it'll continue to be breezy at times. Luckily, we won't see damaging wind speeds with our new system that hits us tomorrow.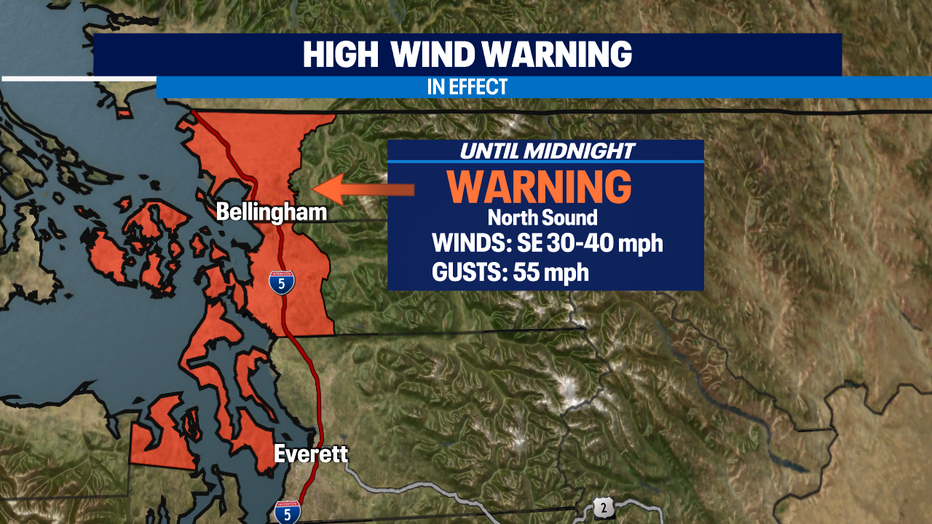 Now, as the warning is limited to the North Sound, we'll continue to see gusty conditions across the area.
Here is a breakdown of our expected wind gusts tonight: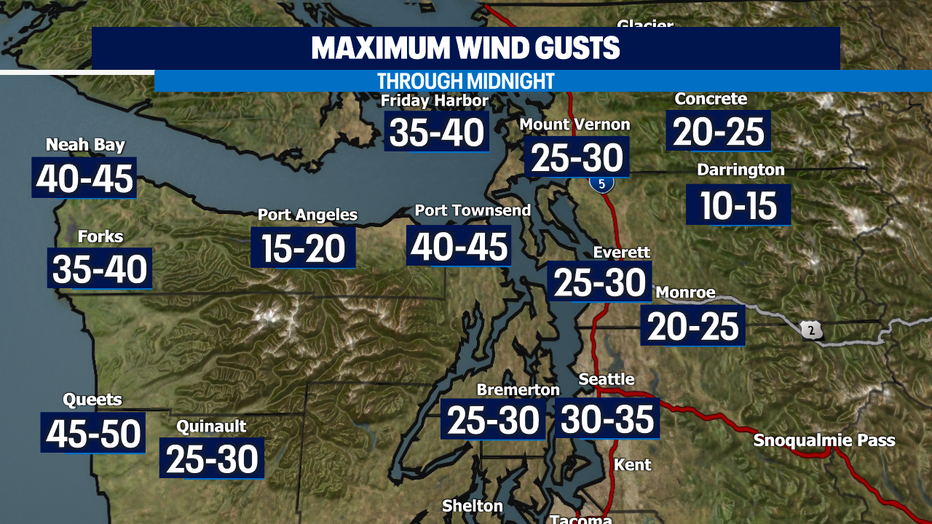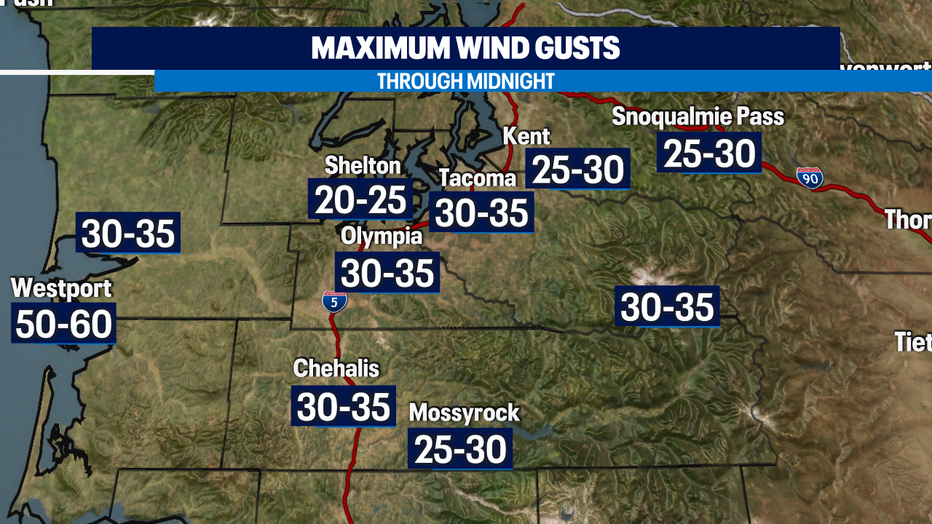 Another round of rain streams in tomorrow with this system below. We will have breaks in the rain throughout the day and we are not expecting any severe weather with this one!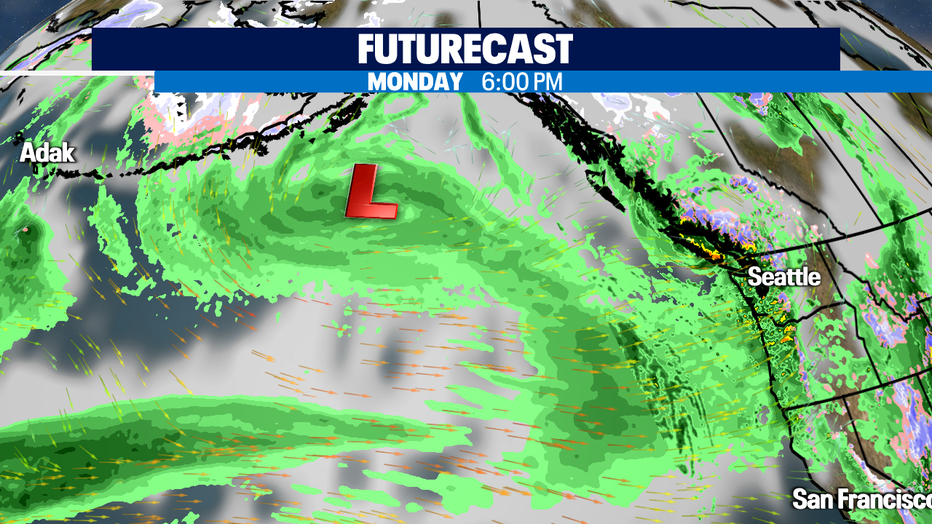 Have a good one!