A few more showers then drying out for the start of the week.
SEATTLE - Showers will start to move into the region overnight with lows running warmer than normal, landing in the low 40s.  We'll wake up to showers Sunday and they'll hang with us through mid-day.  Highs will push above average near 50 degrees. 
Snow/Freezing levels will stay at or below pass level over the next 7 days and aside from Monday, expect more fresh powder for our ski resorts. If you have to travel over the passes this week, be sure to check pass conditions.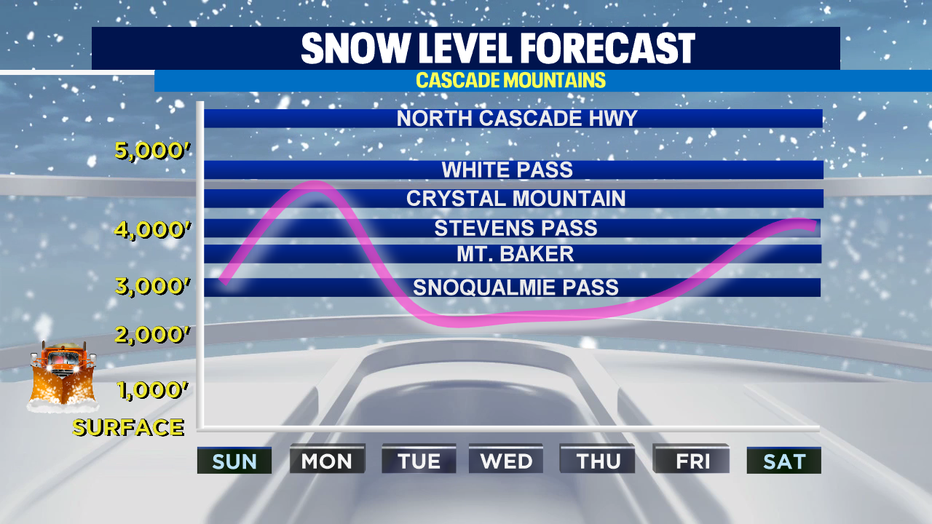 Most showers will exit just in time for the Seahawks to host the Rams at Lumen Field- kickoff is at 1:05pm on Q13 Fox. We'll also see gradual clearing of the clouds by the second half of Sunday! Overall, there will be a lot of breaks in between off and on showers.
Rainfall totals through Monday are not all that impressive ~.10" - .25" for most of our locations. Higher amounts of close to an inch can be expected on the coast.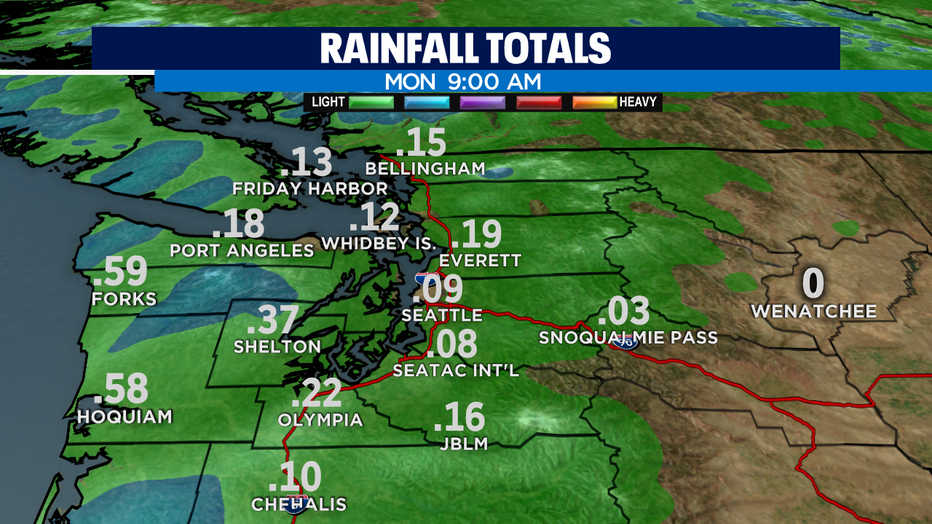 Monday will be beautiful with lots of sunshine but it will be chilly! Expect mid-30s during the morning and mid-40s by the afternoon.
A stronger system arrives by midweek, bringing rain and windy conditions by Wednesday. There is a chance for rain New Year's Day through the first part of the weekend.
Have a great night! ~Erin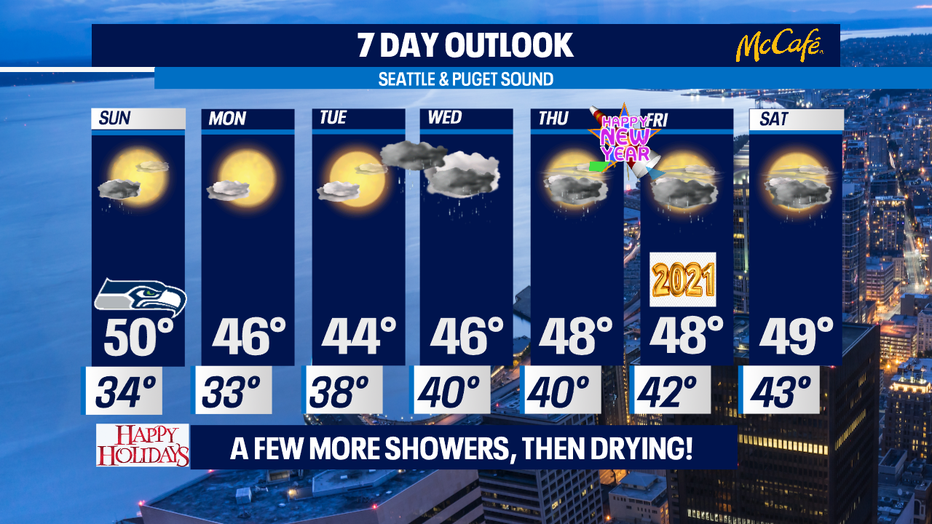 _________________________________________________
Erin Mayovsky, Q13 Forecaster
Twitter:  @ErinMayovsky   
FB:  /ErinMayovsky  
Instagram:  @ErinMayovsky
_________________________________________________