Seattle weather: Wind advisory for foothills, coast, and strait Wednesday evening
SEATTLE - A powerful low pressure system well offshore will produce gusty east winds in Washington and Oregon Wednesday and Thursday.
This storm will impact the California Coast the most with heavy rain and strong wind today, which will likely lead to widespread flooding and power outages.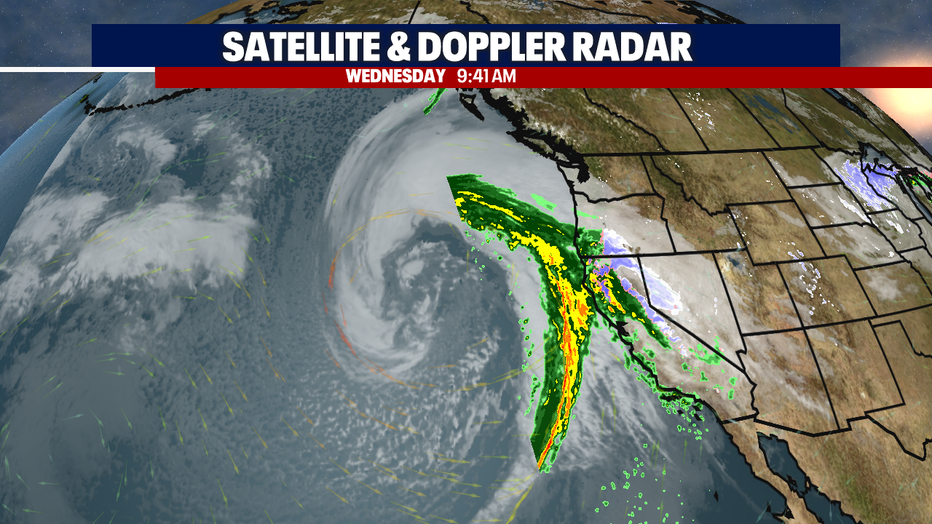 For Western Washington, the Cascade foothills, cities along the Strait of Juan de Fuca, and the Washington Coast are areas of concern as this system moves north over the ocean and easterly winds ramp up Wednesday afternoon and evening. Wind gusts could reach 55 mph in spots, especially near the Cascade gaps. That strength could knock down tree limbs and contribute to power outages in those areas.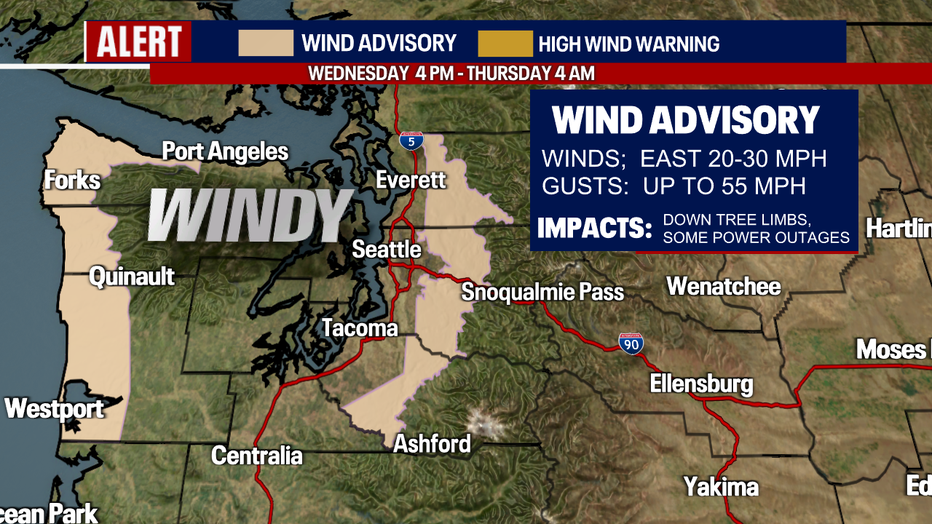 The day is starting off nicely, with mostly sunny skies. Clouds will roll in this afternoon, followed by some light rain showers this evening after sunset. Most lowland locations will be breezy, but will not see strong winds tonight or Thursday.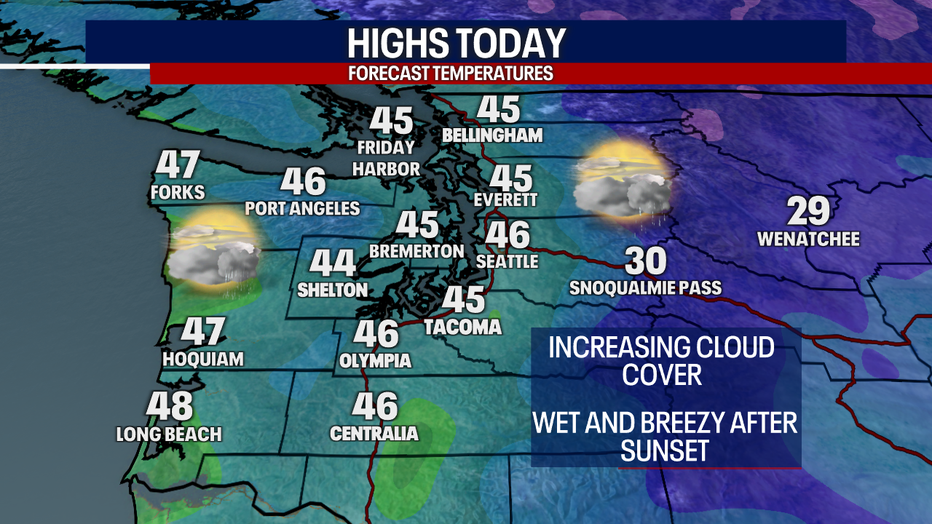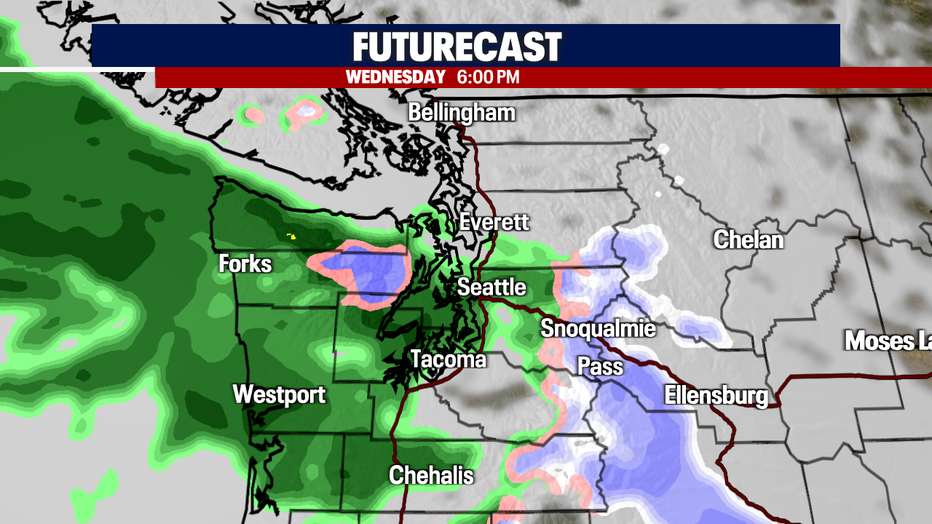 Strong winds will continue in the foothills, strait, and coast through Thursday morning, and gradually taper off during the day. Rain showers will continue Thursday and through the weekend, with temps back into the 50s.