Widespread rain and gusty winds overnight
Seattle - The rain will continue to spread across Western Washington tonight. We'll have a mix of heavy and moderate downpours at times. It'll be gusty along with low visibilities if you are out in this tonight.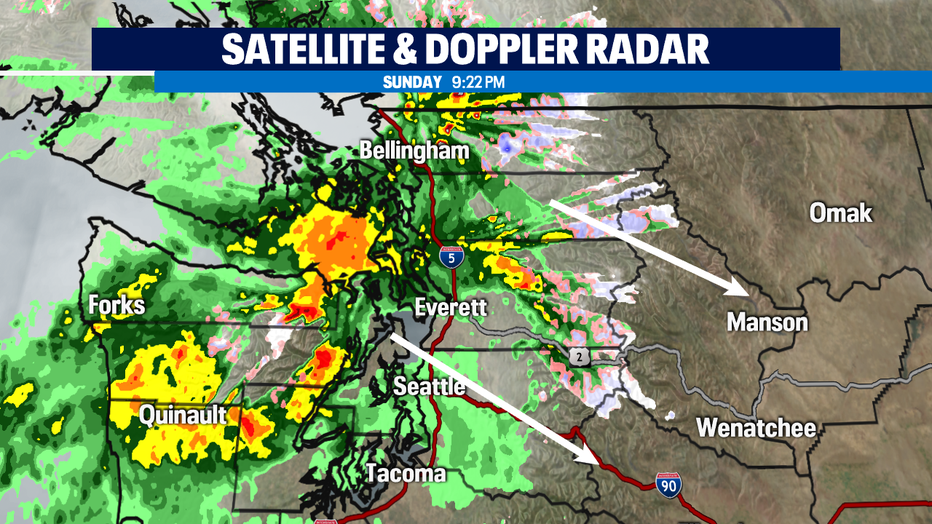 Most areas will see between .20"-1" of rain accumulation. In fact, a couple of counties are under a Flood Watch due to higher levels of rain accumulation with this system.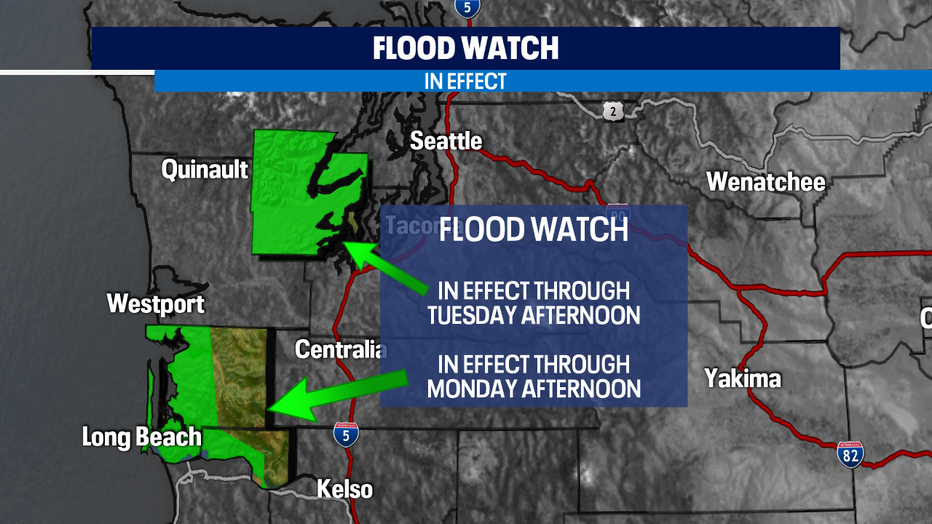 The winds will remain gusty tonight and will range between 15-25 mph. Gusts will exceed this and range between 30-40mph.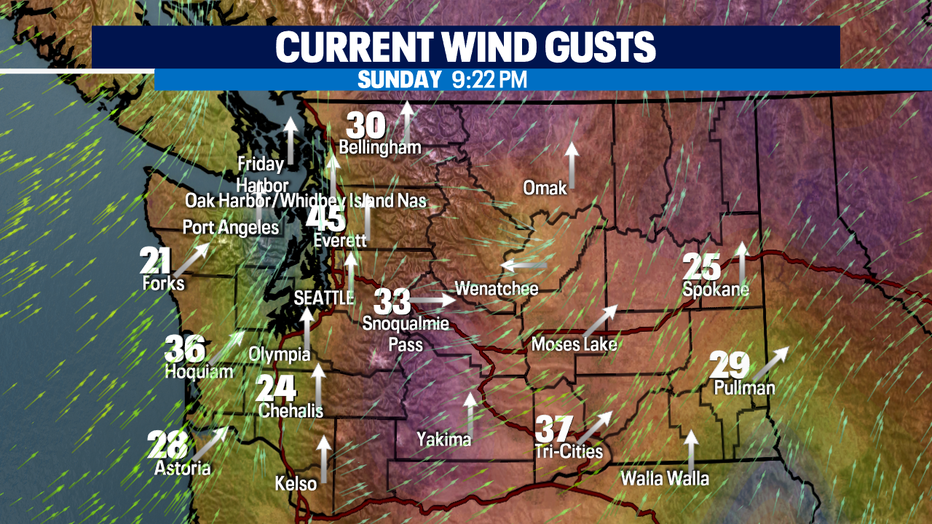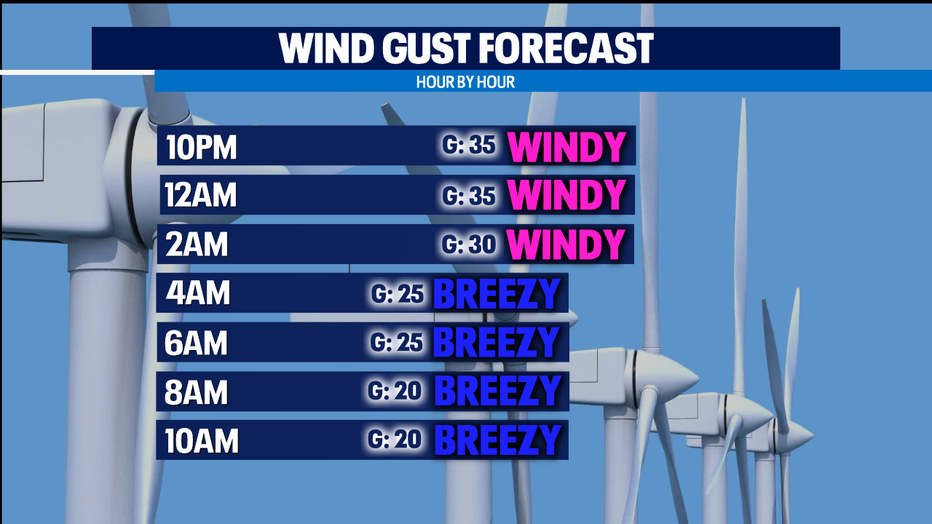 The winds will die down by tomorrow but will remain breezy at times. 
On top of the widespread rain and gusty winds, we are dealing with a high to extreme avalanche danger. The passes are currently closed due to this threat.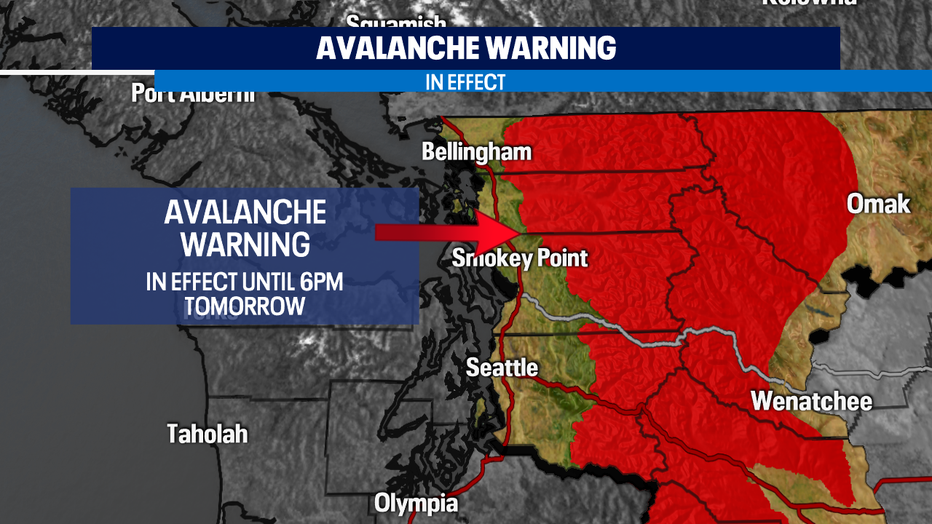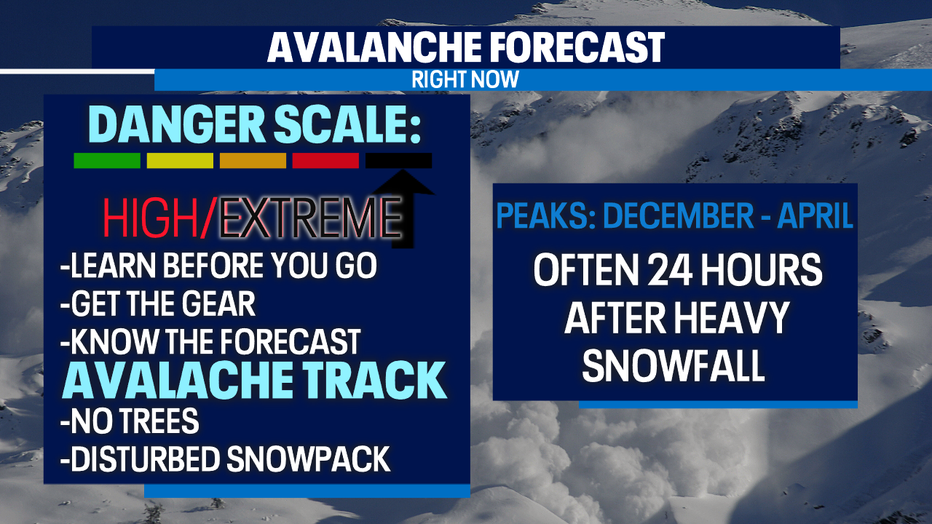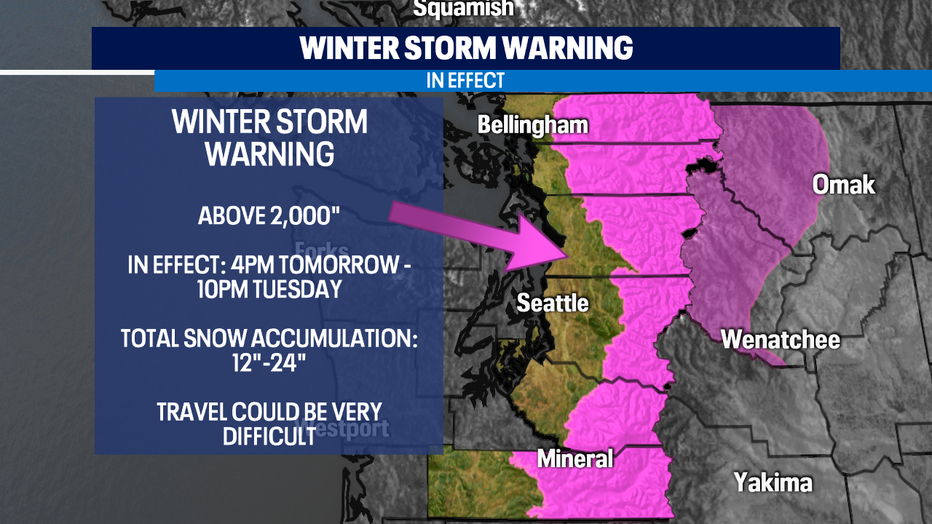 A Winter Storm Warning goes into effect tomorrow afternoon. Please use caution if you're planning on moving though this area. Traveling will be very difficult, and our avalanche threat will remain high.
Have a good one.