Seattle weather: Wet weather into Wednesday, drier later
SEATTLE - You can expect rounds of wet weather into Wednesday. Fewer showers are forecast Thursday and Friday with sunny skies by next Saturday.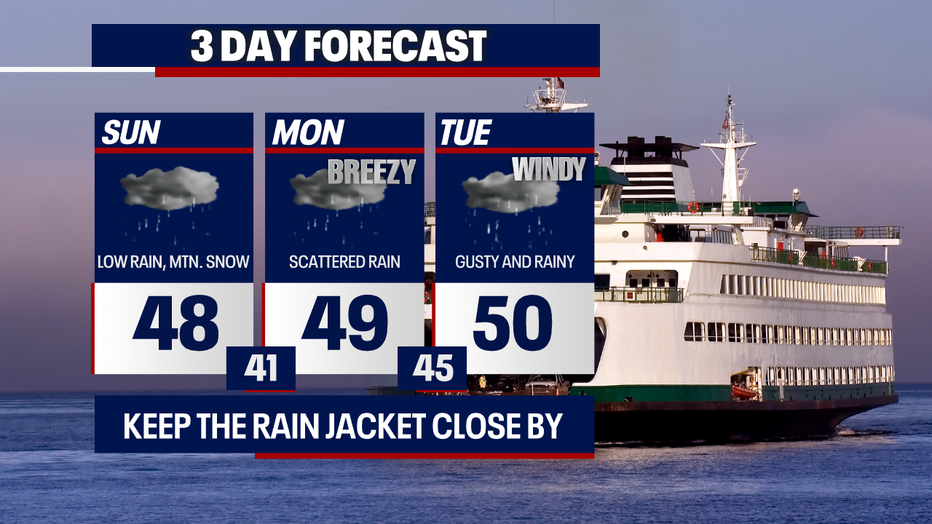 Highs today will lift into the upper 40s. Cloudy skies will blanket the region. Scattered lowland rain and mountain snow will be ongoing this afternoon.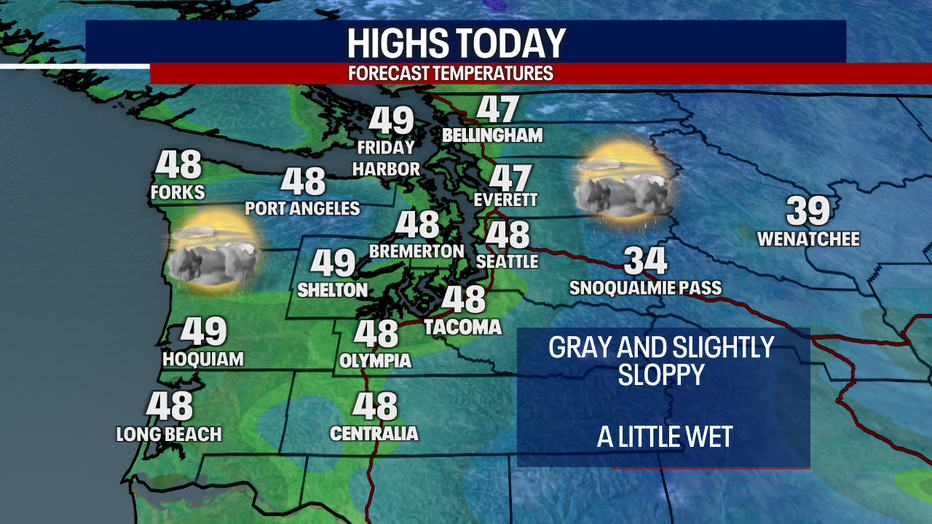 By 7 p.m., showers start to fall apart. A convergence zone could develop tonight.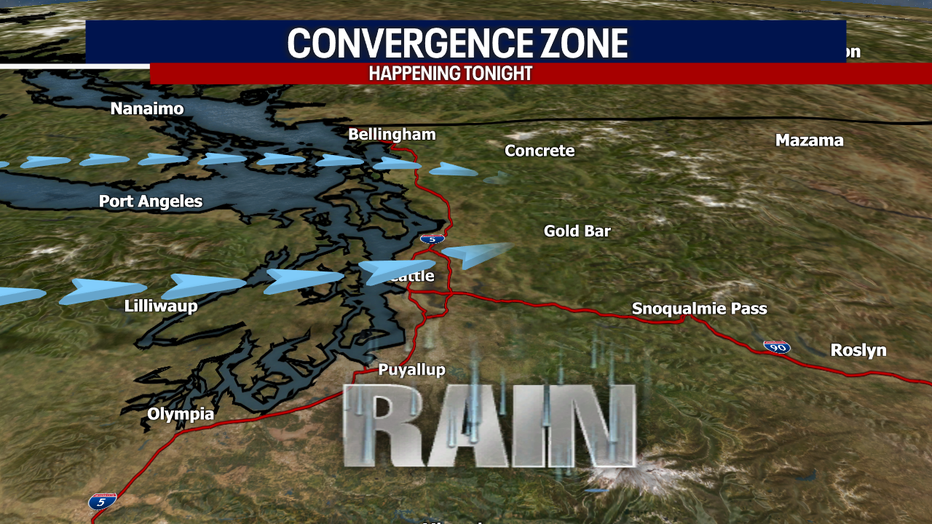 Here's a look at Futurecast: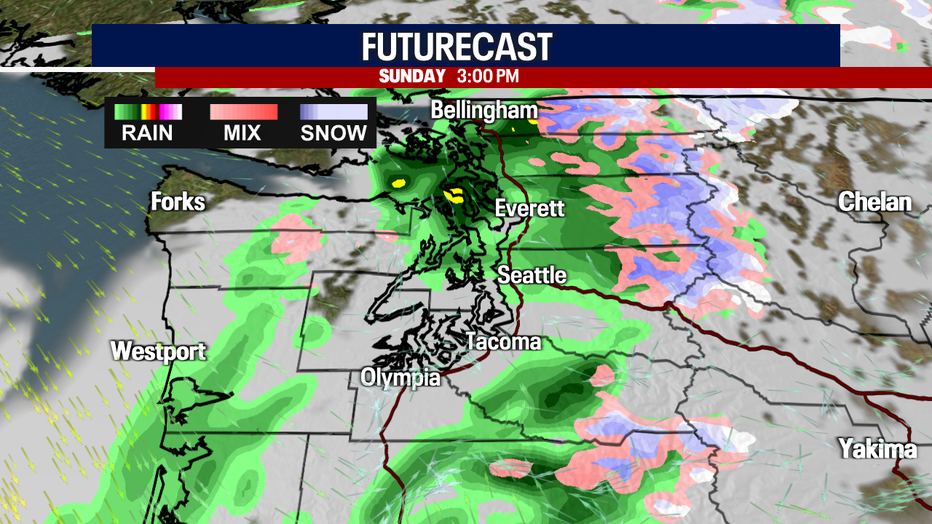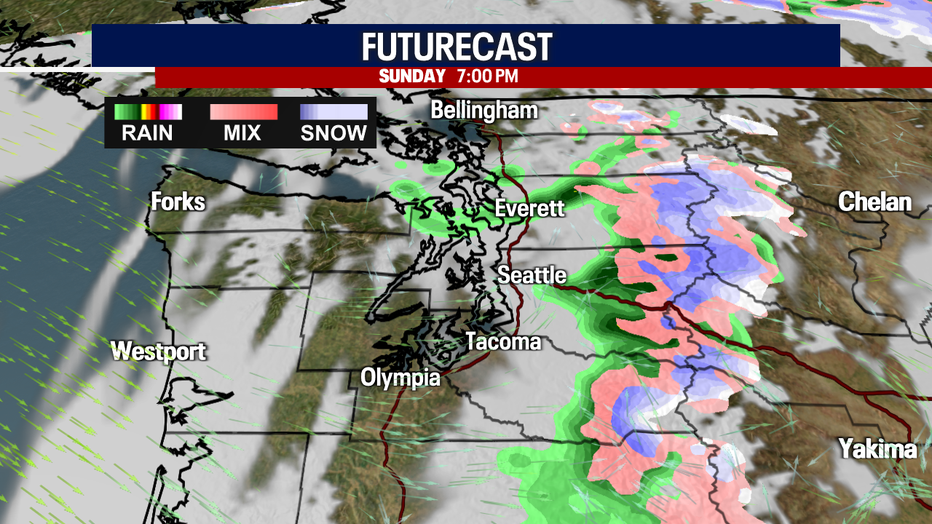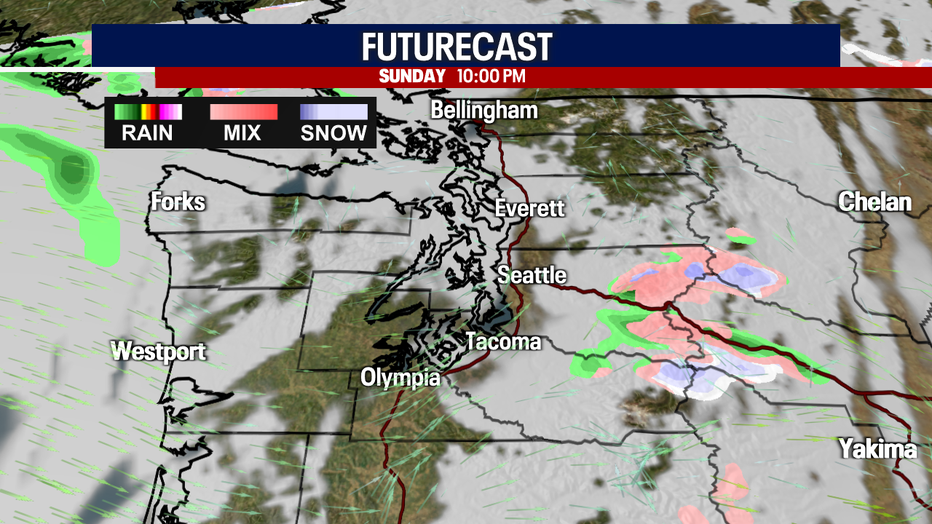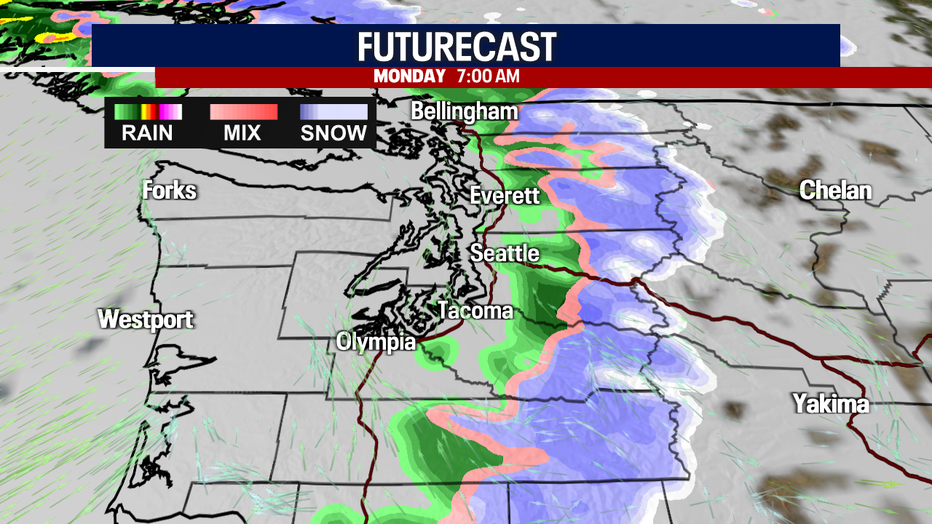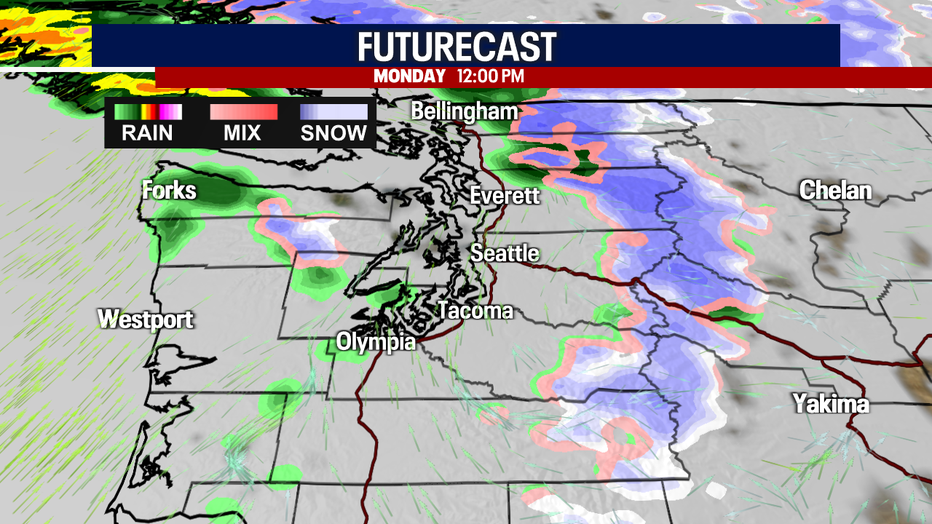 While Snoqualmie Pass will mostly see a rain/snow mix today, Stevens and White Passes could accumulate a few inches today. By four to seven tonight, precipitation could change over to snow for Snoqualmie Pass.
By tomorrow night, between three and seven inches of snow will pile up along Stevens Pass. Between three and eight inches could stack up over White Pass. Check WSDOT conditions before you travel! Heavier snow is on the way for the South Cascades into early Monday: that's where a Winter Weather Advisory is in effect.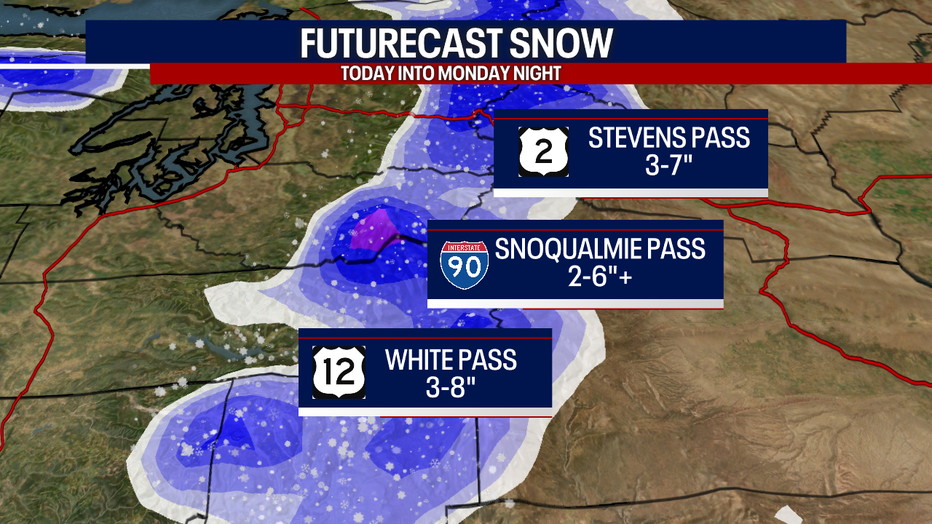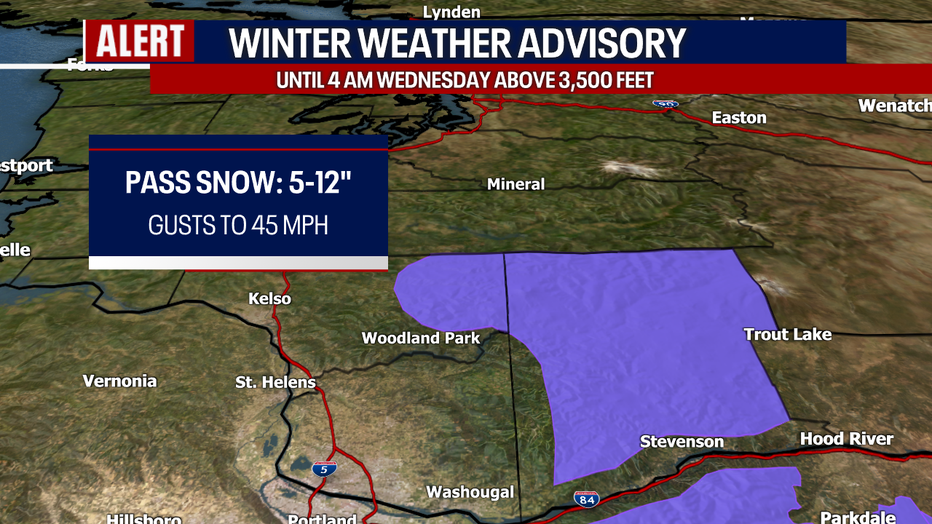 Isolated showers are still possible Thursday and Friday, but there's some uncertainty about what to expect. Stay tuned for updates!
Next Saturday looks absolutely beautiful. You can expect partly sunny skies and highs around 50.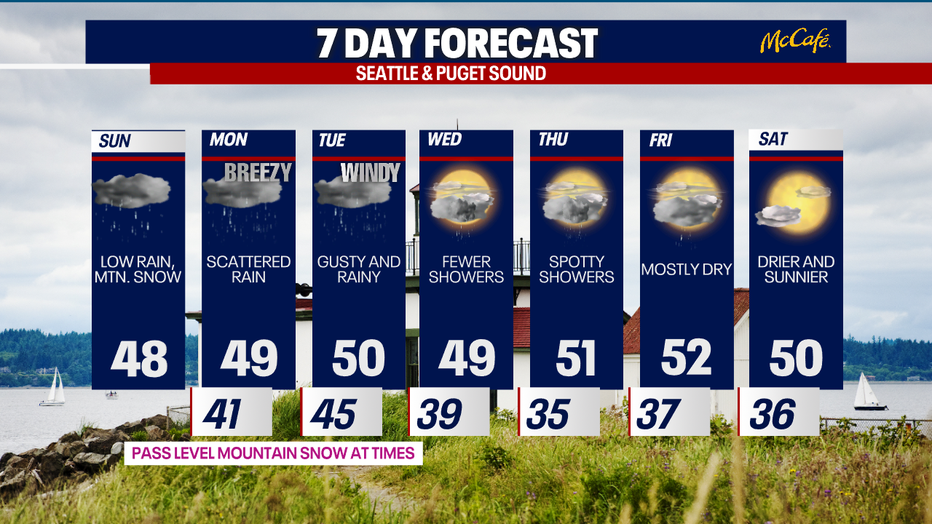 Have a wonderful Sunday!
Warmly, 
Meteorologist Abby Acone
Follow me on Twitter @abbyacone, Instagram @abbyaconewx, TikTok @abbyaconetv and Facebook (Meteorologist Abby Acone)