Seattle weather: Wet and windy Friday afternoon ahead
Seattle - A storm system will push through Western Washington Friday bringing rain, gusty wind, and mountain snow.
Rain will start just after sunrise on the Washington Coast and push inland throughout the day as a strong low pressure system pushes north into Vancouver Island.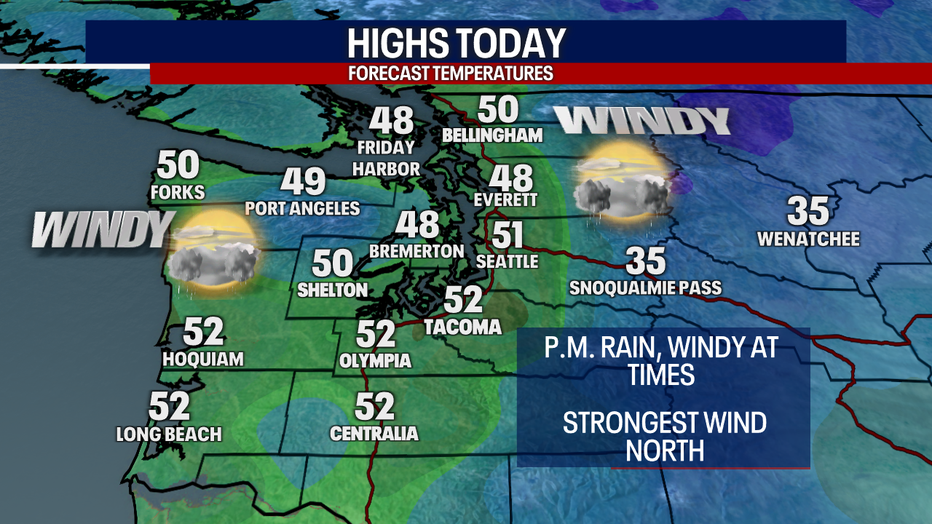 The strongest wind associated with this system will likely be in the north sound (mainly Western Whatcom County and the San Juans) and the northern Washington Coast. In those spots, gusts could reach up to 50-55 mph. That strength of wind would likely contribute to some power outages.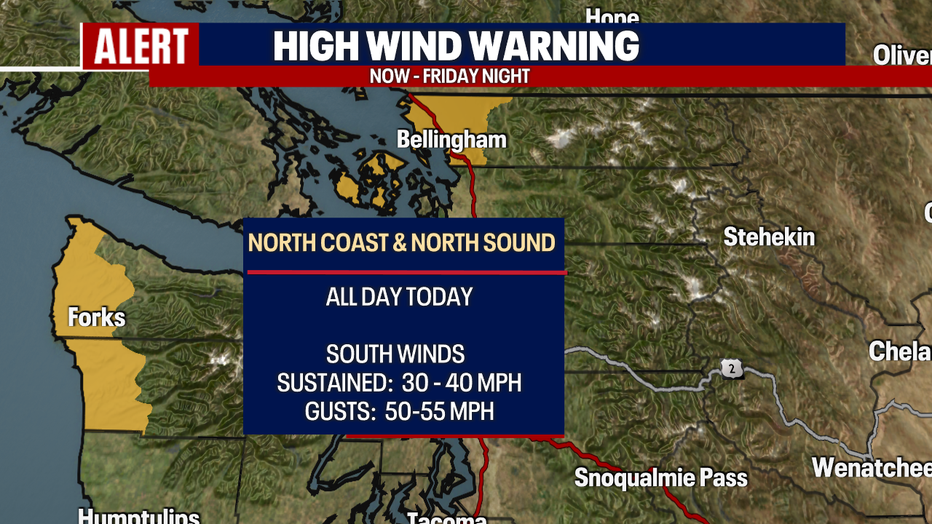 In the central and south sound, it will be breezy this afternoon with some scattered gusts in the 35-45 mph range. We could see some spotty power outages here as well, but we are not expecting widespread damage.
The sweet spot for the strongest wind should be between 2:00-6:00 PM in the Puget Sound area.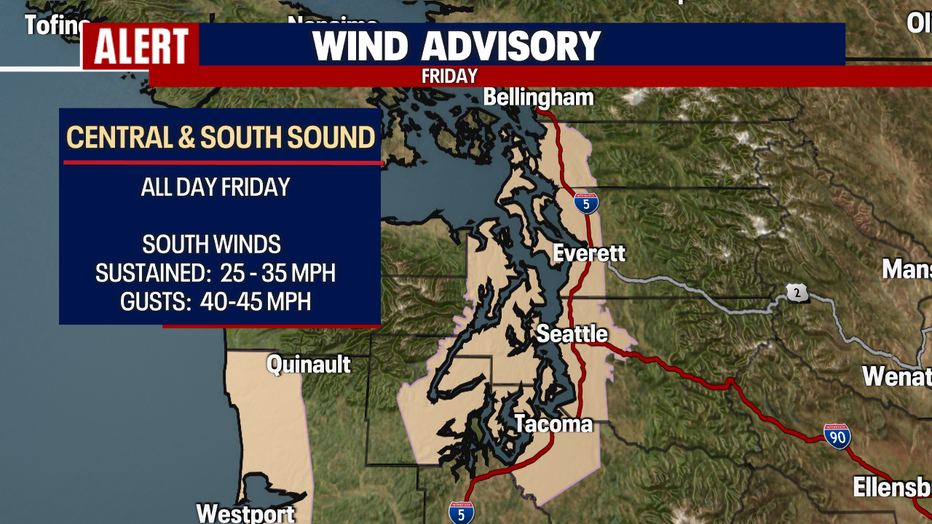 The Central Washington Coast is also under a Wind Advisory with wind gusts of 40-45 mph expected.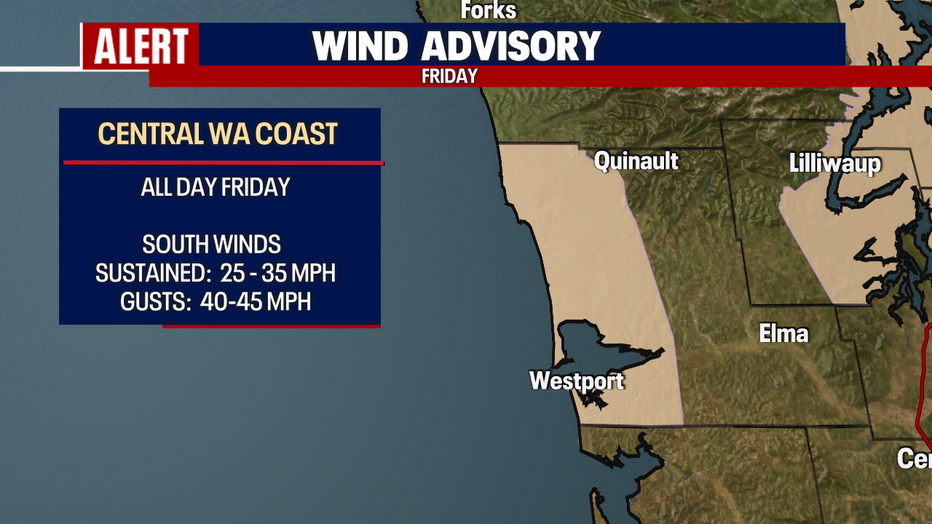 On top of the wind and rain, the Cascades could see some snow over the passes, especially above 3,000 feet. Snow levels will rise a bit on Saturday, but will return to 3,000-3,500 feet for Sunday and Monday. 4-8 inches of snow is expected Friday through Sunday.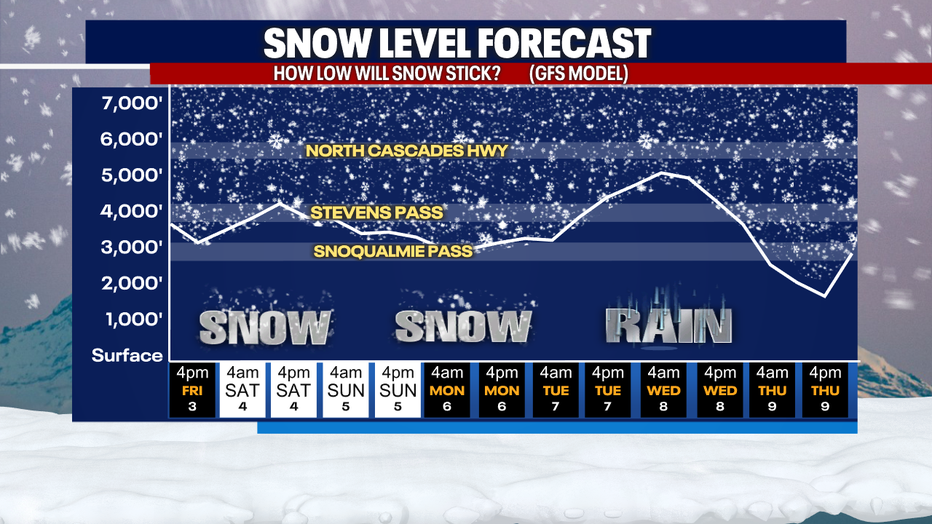 In the lowlands, winds will calm this weekend but light showers will continue. There should be plenty of dry times this weekend as well. Monday will bring another storm system, but winds will be calmer than what we are seeing today.