Seattle weather: Wet and breezy late Monday and Tuesday
SEATTLE - Monday will start off more dry than wet, but a stronger frontal system will push widespread rain and breezy winds into the Puget Sound area late tonight through Tuesday.
Scattered light showers will continue across Western Washington today with mainly overcast skies. High temperatures will be close to seasonal averages.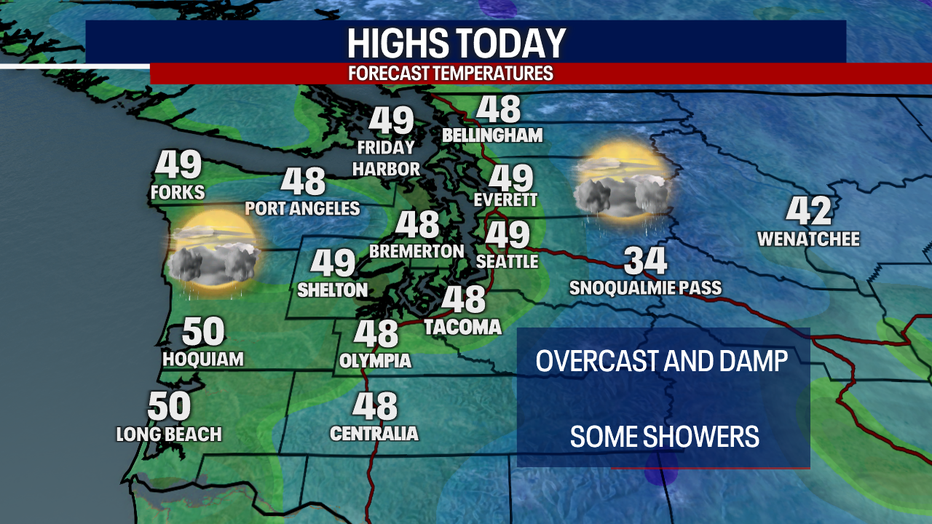 Late tonight into early Tuesday, a front will sweep through Western Washington bringing in some gusty winds in the early morning hours. Gusts will generally be in the 20-30 mph range in the central and south sound with stronger gusts expected in the north sound.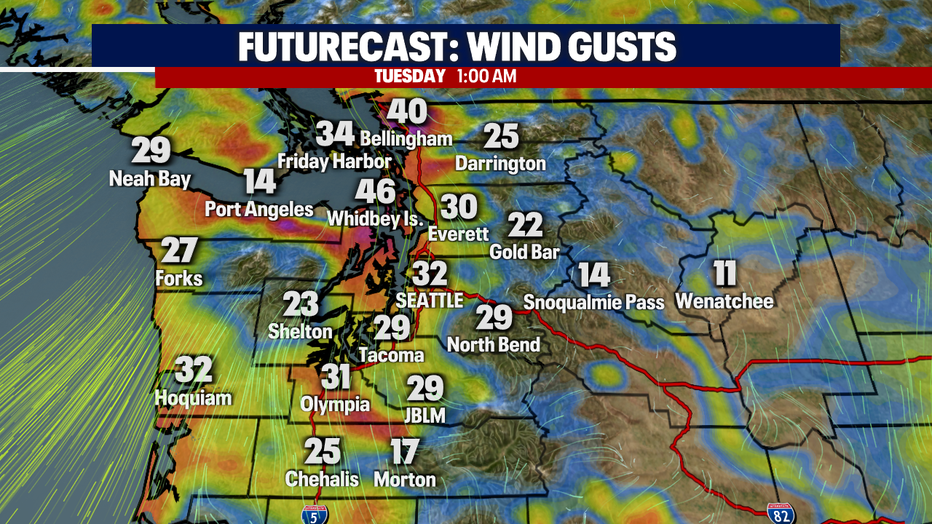 Widespread rain will hit the Puget Sound area by the morning commute. Rain will be heavy at times Tuesday morning on the Washington Coast. Steady rain will transition into showers by the evening commute, with the exception of the Puget Sound Covergence Zone. This system will also bring 8-12 inches of snow to the Cascades through Tuesday.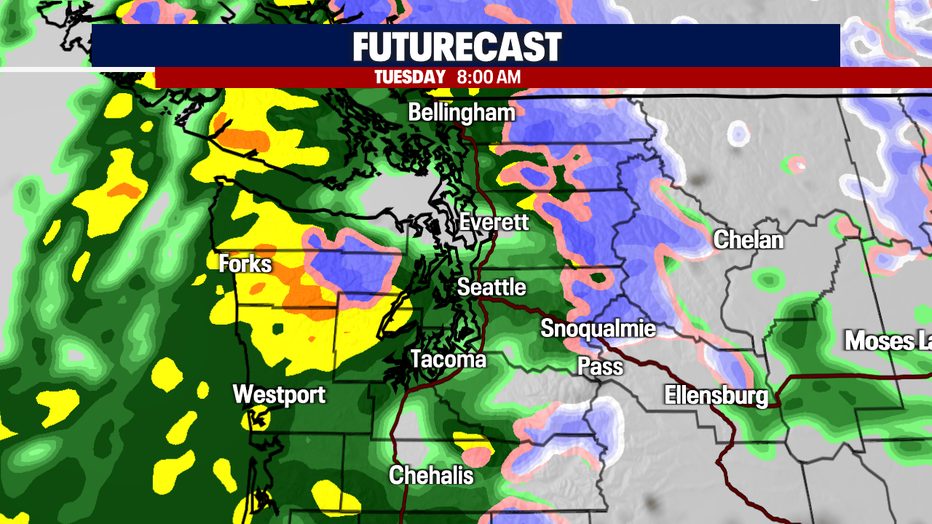 Rain totals will be impressive on the coast and across the Olympic Peninsula. Flooding is likely again on the Skokomish River in Mason County with more modest rain totals in the central and north sound through Wednesday morning.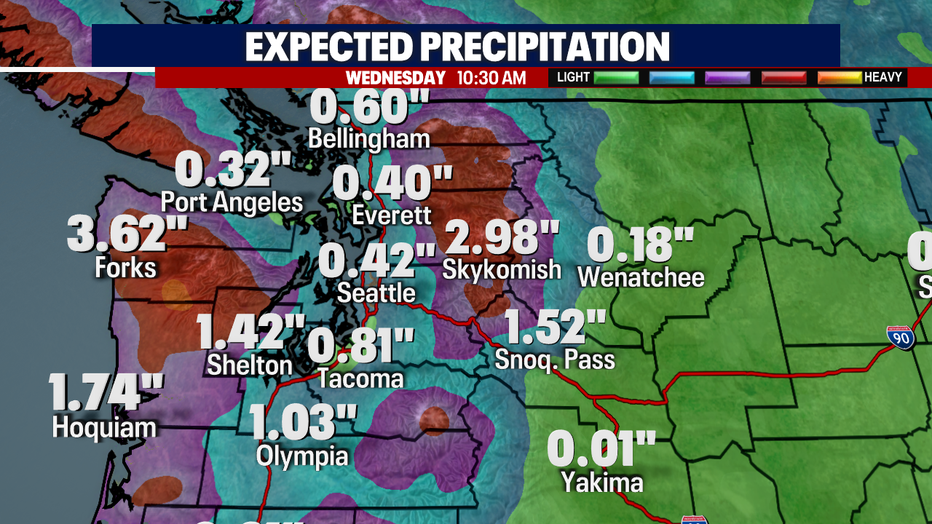 After this system moves on, the weather will stay quiet Wednesday and Thursday with mostly cloudy skies. Showers could return Friday through the weekend, but stay tuned as we get closer for a better idea on the timing.