Weekend Forecast: Scattered showers and mild temperatures
Seattle - Scattered showers are here to stay throughout the weekend. Temperatures will remain above normal tonight (38F) as overcast skies continue. Here is a look at tomorrow morning's forecast: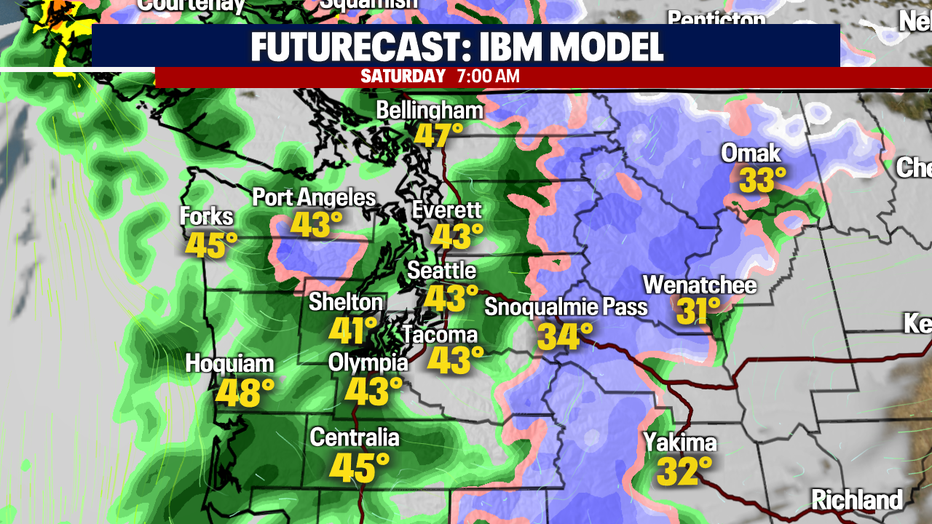 A low pressure system is what's causing the rain in the foothills and lowlands this evening. Mountain snow will be expected too! Be aware that freezing rain could be possibility this weekend at times. Here is a look at our current system: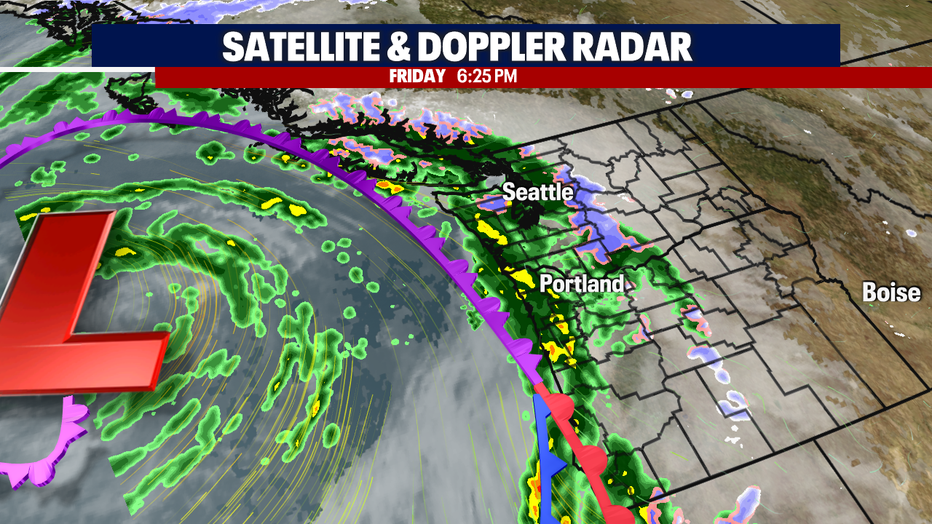 Expect a damp and mild weekend. Scattered showers are expected along with some breezy winds on Sunday (late). Here is a look at your forecast: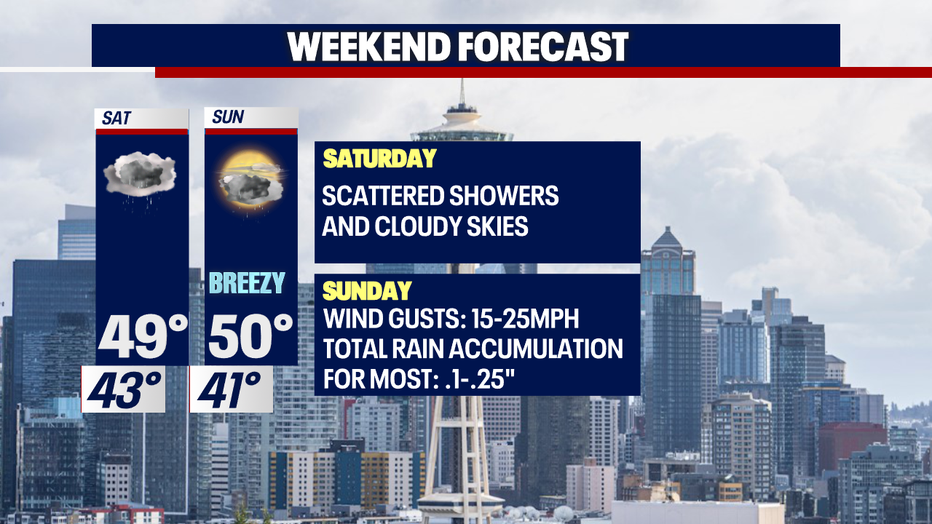 I'll leave you with a look at your forecast: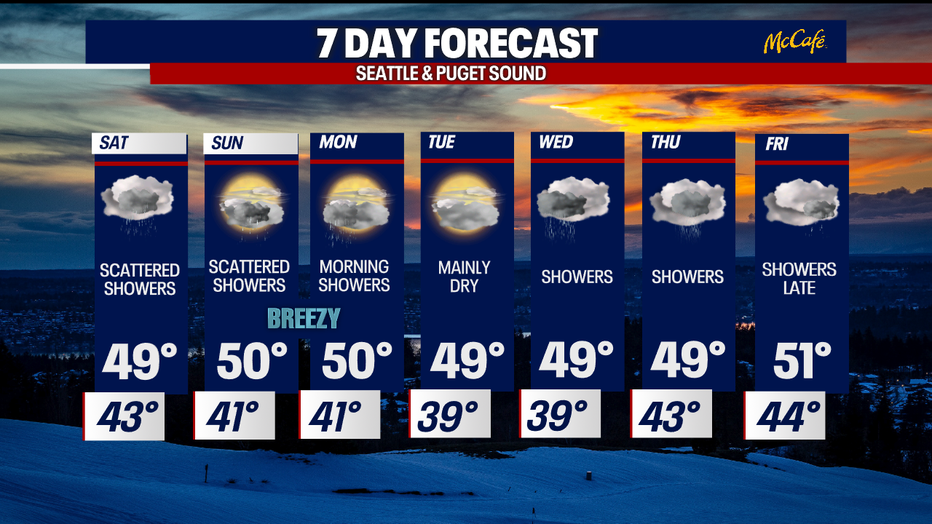 Have a good one!