Seattle weather: Temps warming to near-average before showers return later this week
Seattle - We only hit 41 at the airport today, but hey, that's two degrees warmer than Monday!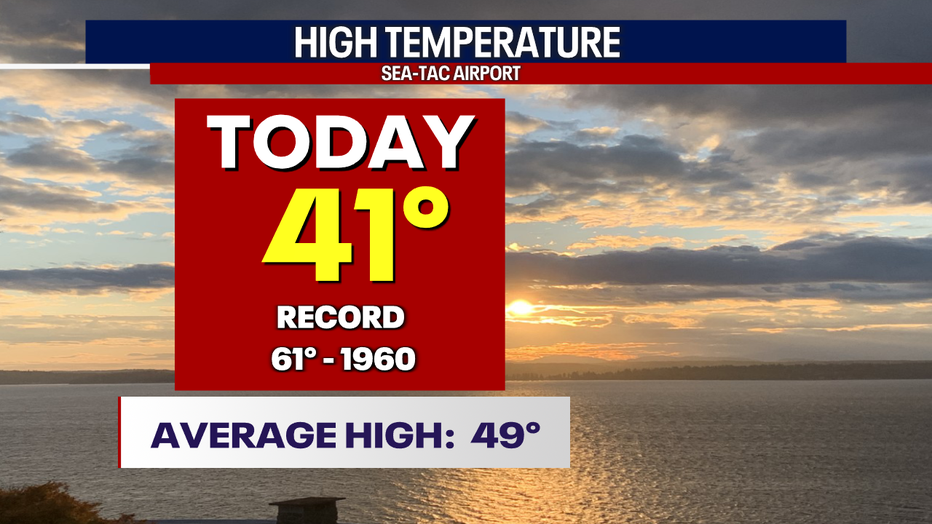 Overnight, temperatures will run cool, but not quite as bitter cold as they've been over the last couple of days.  
Skies will remain mostly cloudy with a few light showers or flurries quickly moving through the North Sound, otherwise, we will stay dry.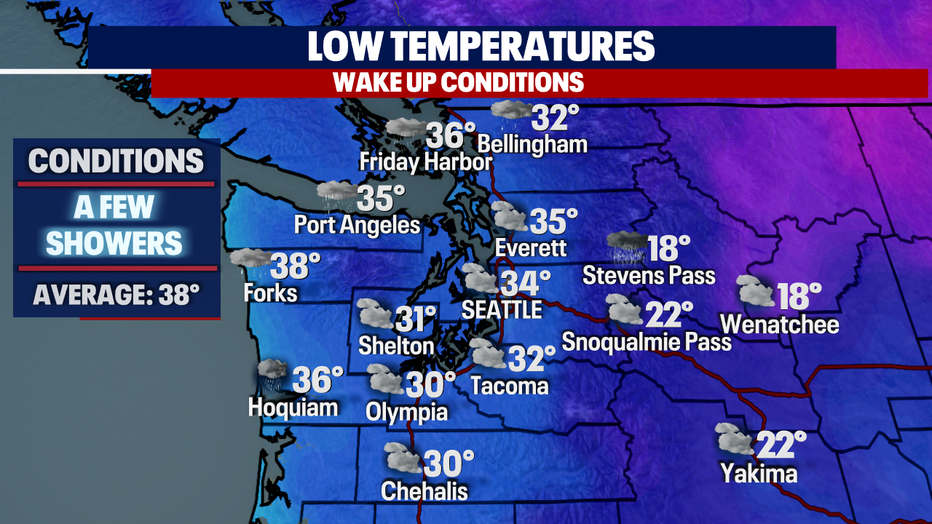 A rare sight can be seen this week: a green comet that hasn't been near the earth in 50,000 years is flying through the skies. 
The best chance to spot the comet is late Wednesday into Thursday morning, as there is less cloud cover. Thursday morning looks a bit more promising to see the bright green comet as conditions look much clearer. Remember to wake up early before sunrise to catch a rare glimpse of this spectacular sight.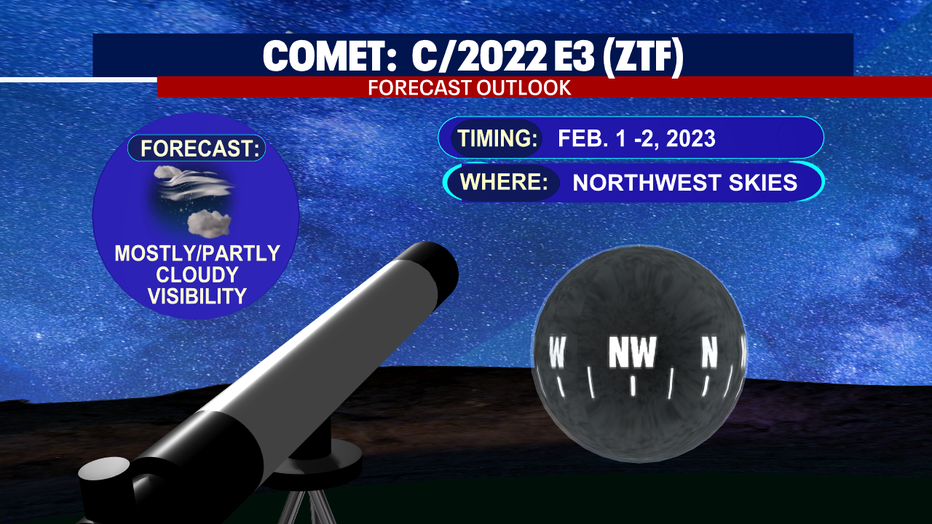 Here's a peek at your morning commute: 8 a.m. shows mostly cloudy conditions across the region.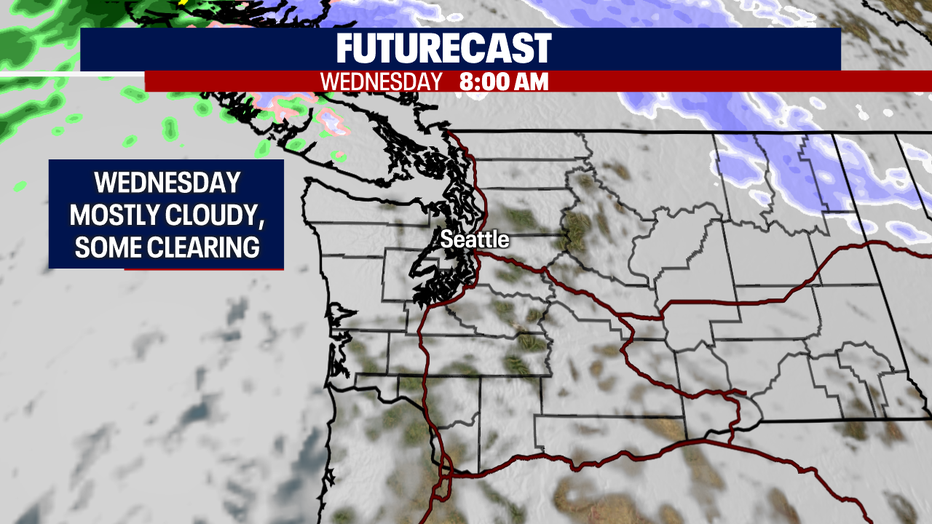 We will see some clearing, mainly at the coast though. Otherwise, Wednesday features a dry day with mostly cloudy skies inland. Highs warm into the upper 40s to near 50.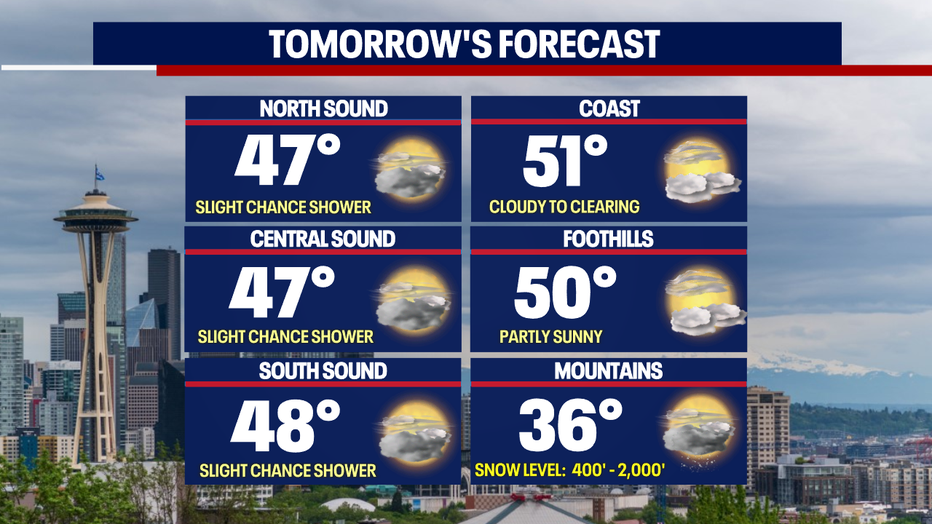 And BTW… Thursday is "Ground Hog" day!  We'll be closely watching to see if Punxsutawney Phil sees his shadow or not. Will we see another six weeks of winter or not? Stay tuned folks!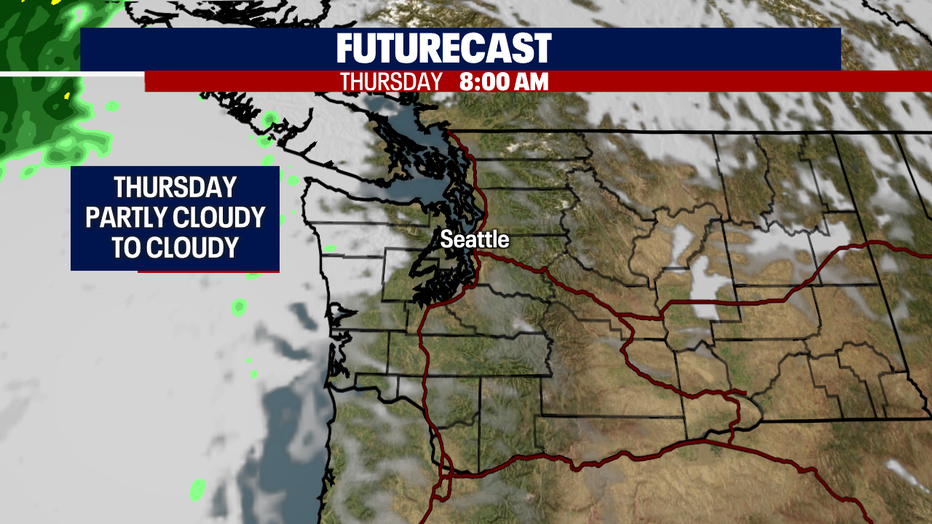 Clouds roll back in just in time as we sail into the weekend. Friday starts out dry with scattered showers returning by the afternoon. Winds will become breezy as this system moves through the area. Highs land in the upper 40s.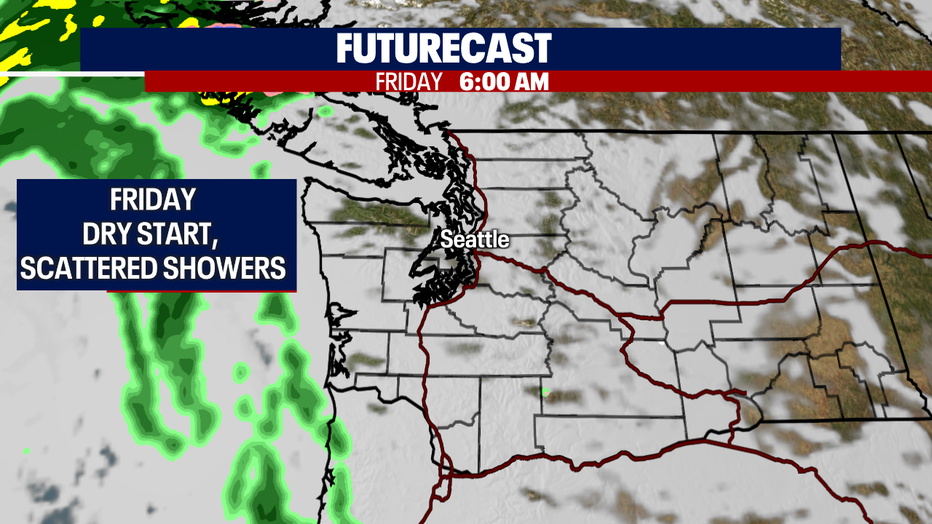 A series of systems will bring lowland rain, mountain snow, and gusty winds back into the region through the weekend and into next week. Highs hover between the upper 40s to low 50s. Enjoy! 
Have a great rest of the week all!  ~Erin Mayovsky, FOX 13 Forecaster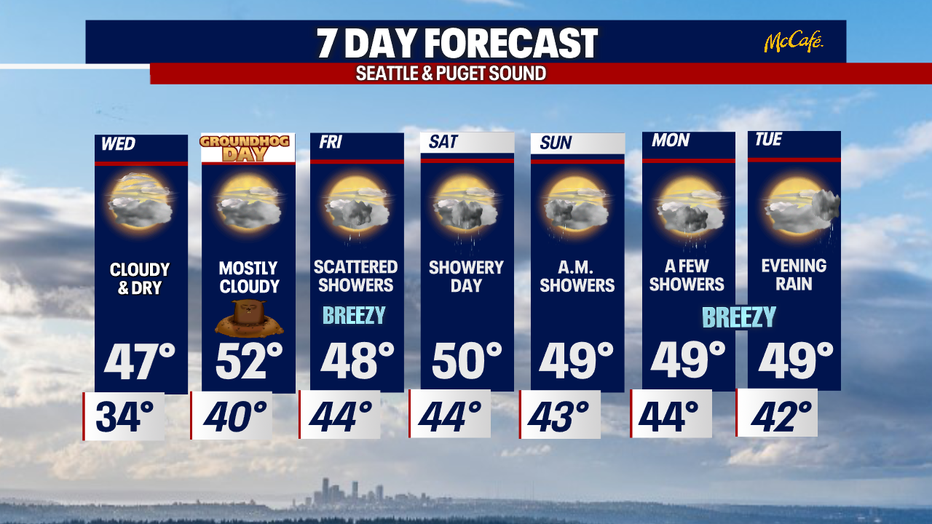 *Coast Forecast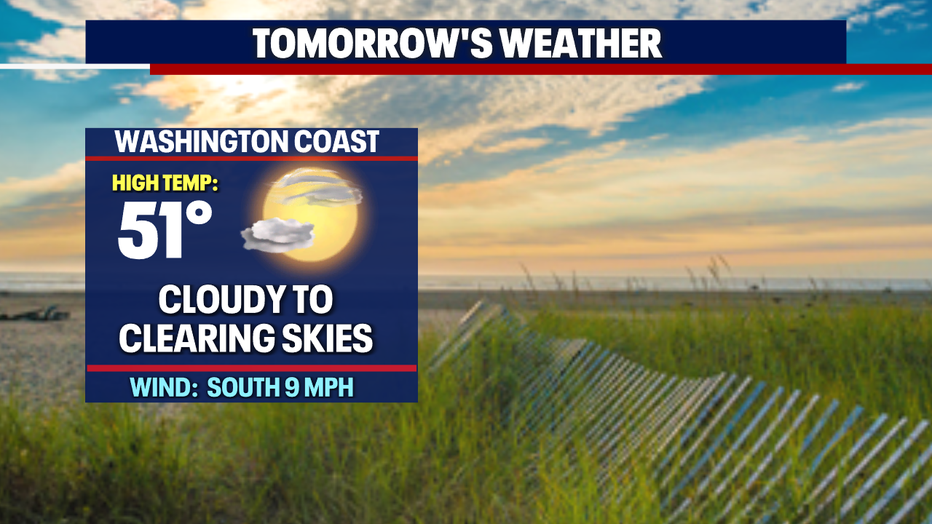 *Mountain Forecast