Seven days of very active winter weather ahead
SEATTLE - Happy Wednesday all!  We're almost out of 2020! We've got a really active weather pattern for at least the next 7 days with a few short breaks in between. Expect several inches of rain to drop into the region through Sunday.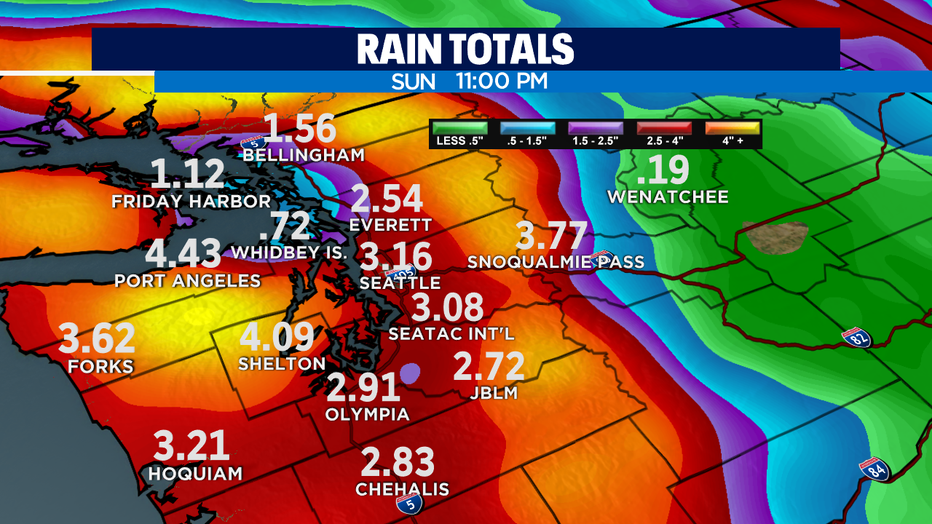 In the higher elevations this will be snow - and a lot of it. We've got a Winter Weather Advisory for heavy mountain snow. This will go all day today and into the wee hours of Thursday morning. Whiteout conditions at times and passes could close at times if we start seeing spinout accidents. Carry chains in case you need them. I-90 could see the snow change briefly to rain/snow mix before back to all snow again tonight.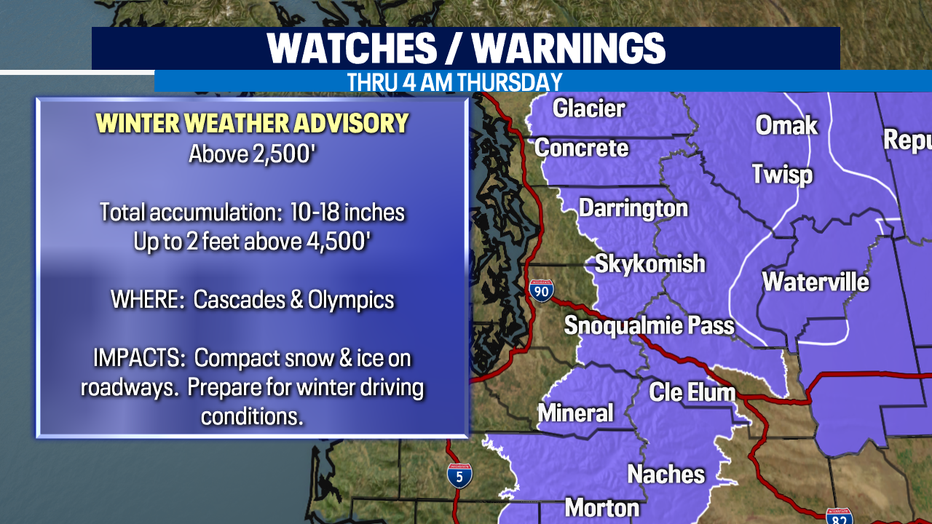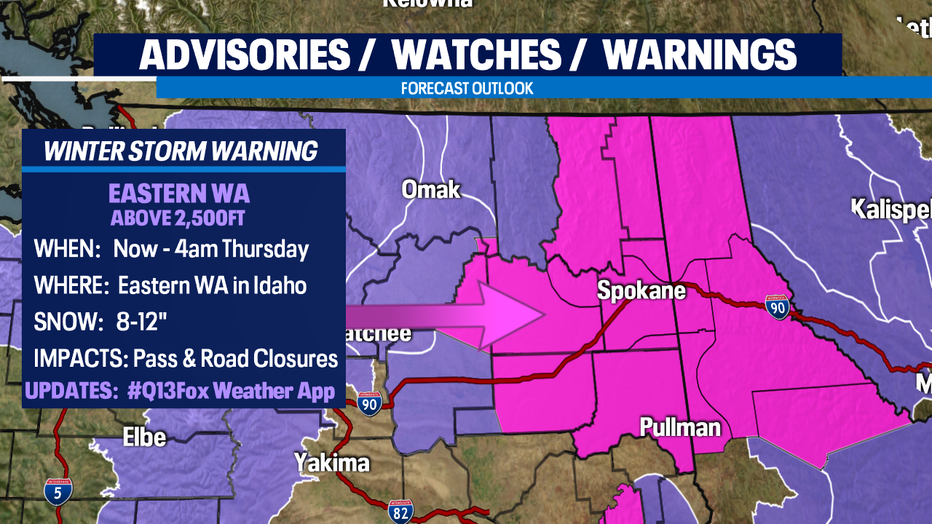 The weather pattern this week looks really wet at times. There are weather systems stacked up out in the Pacific and all heading our way. Each one look to be riding in on the jet steam, which means each will have enhanced rainfall amounts and pretty big snow totals.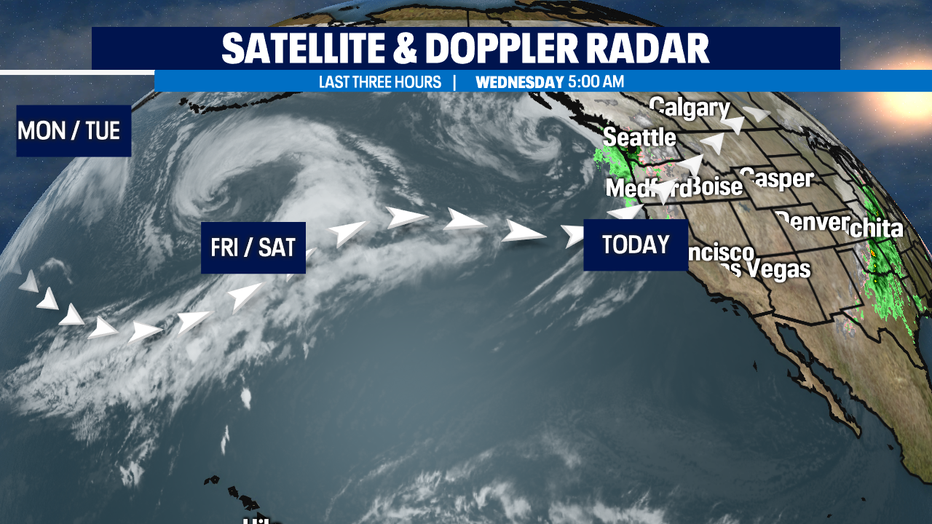 Looks like we'll get a decent break Thursday late morning into the first hours of 2021.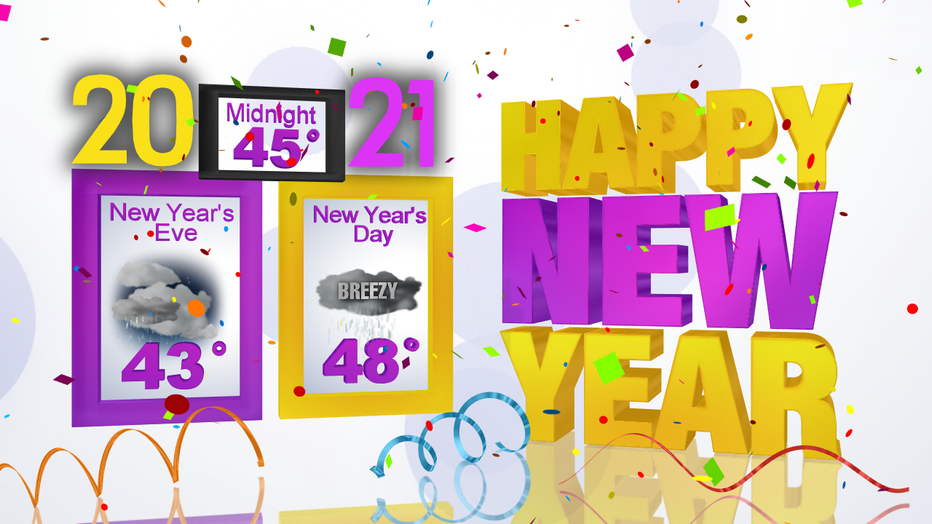 Friday into Saturday looks pretty sloppy.  A break looks likely on Sunday with maybe only passing on/off showers.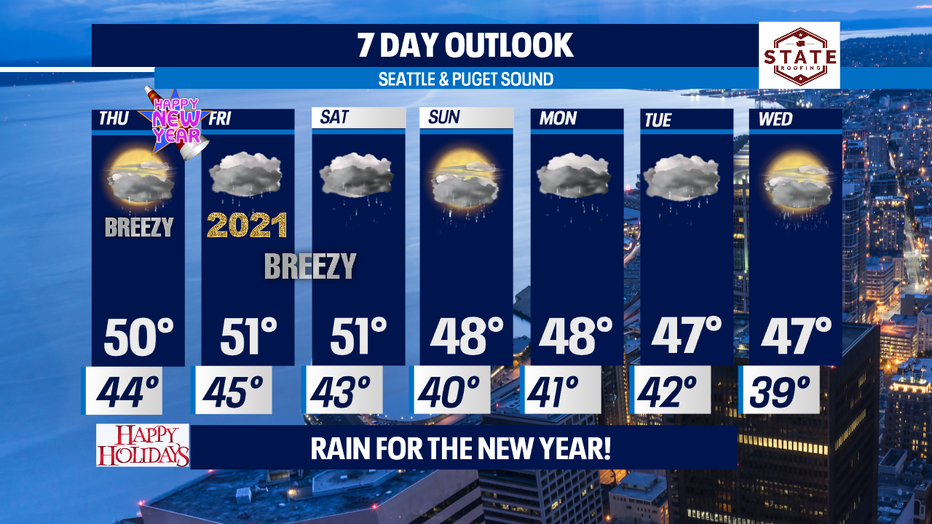 More soggy weather looks to come on board for Monday/Tuesday. The good news is that we'll be warmer with no more frosty or icy mornings -- but the payoff will be significantly wetter weather. January is on average our second wettest month of the year here in the Pacific NW. Happy New Year! 
Have a great night!  ~Erin 
______________________________________________
Erin Mayovsky, Q13 Forecaster
Twitter:  @ErinMayovsky
FaceBook:  /ErinMayovsky
Instagram:  @ErinMayovsky
______________________________________________
*With all the heavy rains lately and mountain snow our grounds are saturated.  Be aware of your surroundings!  Make sure to listen to what's going on whereever you, especially during the winter season.