UPDATE: Lowland snow this week? Our meteorologists sort out the when and where
SEATTLE -- WEDNESDAY MORNING UPDATE... This is our first blast of wintery cold-- so it always begs the question: will we see lowland snow around the Puget Sound?

Low elevation snow is pretty hard to get here in Western Washington. While the waters of the Pacific Ocean and Puget Sound are too cold for swimming nearly all the time-- the air near the water keeps us pretty mild with temps in the 40-50. Every once in a while the Rockies and Cascades aren't tall enough to block colder arctic air from Canada. In those times of year we see a cold & dry weather pattern. When we switch from one (mild & wet) to the other (cold & dry)-- that's our best bet around here for seeing some low elevation snow. And that's exactly what we're seeing for this week.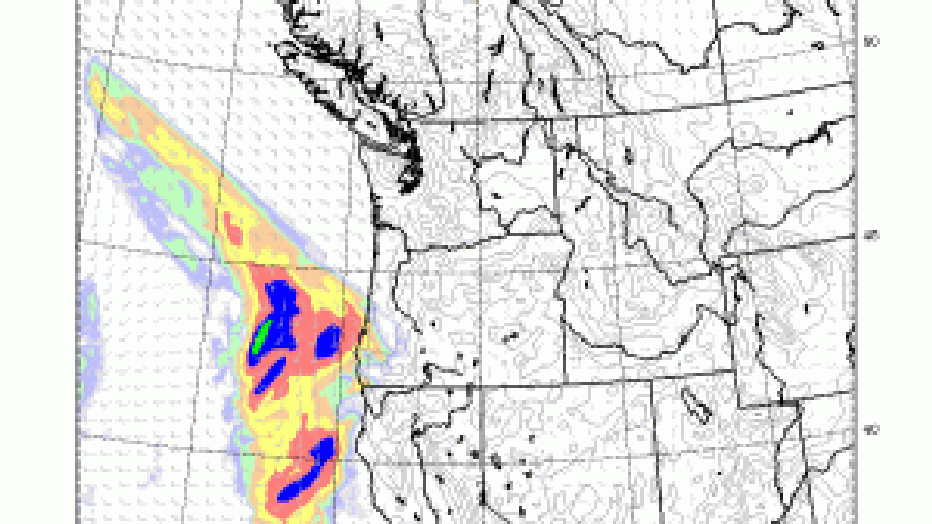 Location of moistre at 7pm on Thursday as predicted by the GFS computer model.


Today we get that blast of cold air coming in from the north and the east. This will drops our overnight temps in the 20s and 30s. We have ingredient one in place. The cold has settled at the surface. But, you can't have snow without moisture. Tomorrow the flow of cold air and dry air continues. Again: no moisture, no snow. Wednesday night we start seeing the next storm coming into the Oregon coast. It's a warmer system coming out off the ocean, but it will put moisture over the layer of cold air that's sitting at the surface. That can mean freezing rain or snow depending how deep that layer of cold air is. And we will see freezing rain and snow Thursday overnight for places along I-5 from Eugene to Portland. But how far north the moisture will go is still in question-- and how warm will the temperatures be when the moisture gets here. Meteorologists look at several different computer forecast models.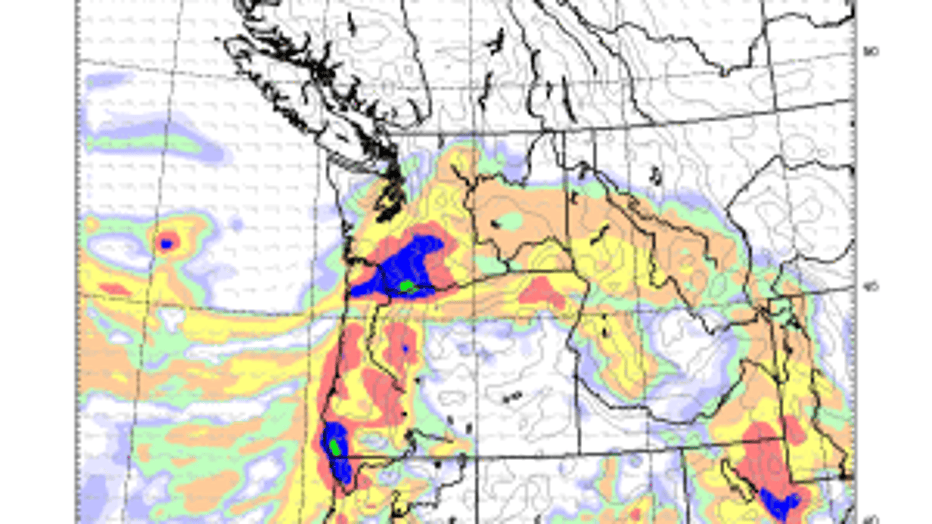 1pm Thursday afternoon according to the NAM forecast model.


The NAM forecast model (North American Mesoscale) shows quite a bit of moisture moving into Western Washington on Thursday. The precipitation would be riding over the cold air at the surface in places south of Olympia with a good shot chance for snow from Portland to Centralia/Chehalis. This could mean freezing rain or snow to start and finishing up with just plain old rain later in the day. For snow lovers, unfortunately, this is the least likely of the scenarios-- but a possibility.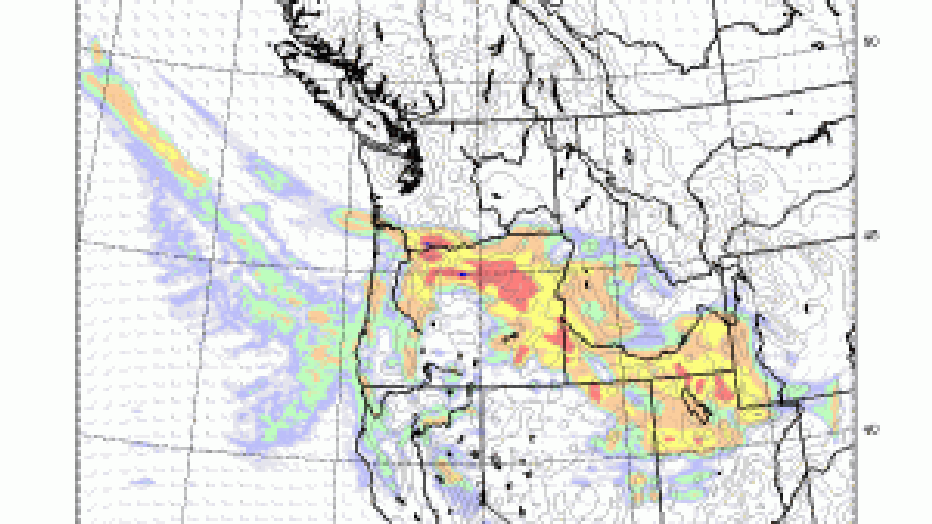 1pm GFS model for Thursday.


The GFS forecast model (Global Forecast System) is often more accurate for our area's unique mix of topography and microclimates. This model shown also at 1pm seems to have a better handle on the fact that these incoming storms often fizzle out when they push up against the cold and dry air that settles in today and Wednesday. This scenario would mean that while Portland and the Columbia River Gorge would get some wintery precipitation-- but we'd only see cloud cover and a chance of a few rain showers in the late afternoon if any at all. By that time in afternoon-- that would mean plain old rain showers instead of any wintery precipiation.

One of the great things you might not always get to see when you watch Q13 FOX News This Morning is the teamwork that goes into the forecast for the morning. Meteorologist MJ McDermott and myself both collaborate on the forecasts every day. We've been thinking a blend of these two forecast models is the most likely scenario-- and at this point Wednesday morning, we're leaning towards the GFS solution to the frozen precipiation question. Most of the freezing rain and snow threat remains south of Chehalis/Centralis. Travel through Portland looks to be a problem-- and travel through the Columbia Gorge looks downright treacherous to impossible. Also expect some winter weather driving conditions on I-90 through Ellensburg and the Yakima Valley on both Thursday and Friday. Most of the snow should hit White Pass along highway 12. Snoqualmie and Stevens looks to stay dry.