Tuesday Forecast: Widespread showers, gusty winds, and mountain snow
On and off showers will continue overnight. We'll remain mild as temperatures drop a few more degrees and bottom out in the lower 40s.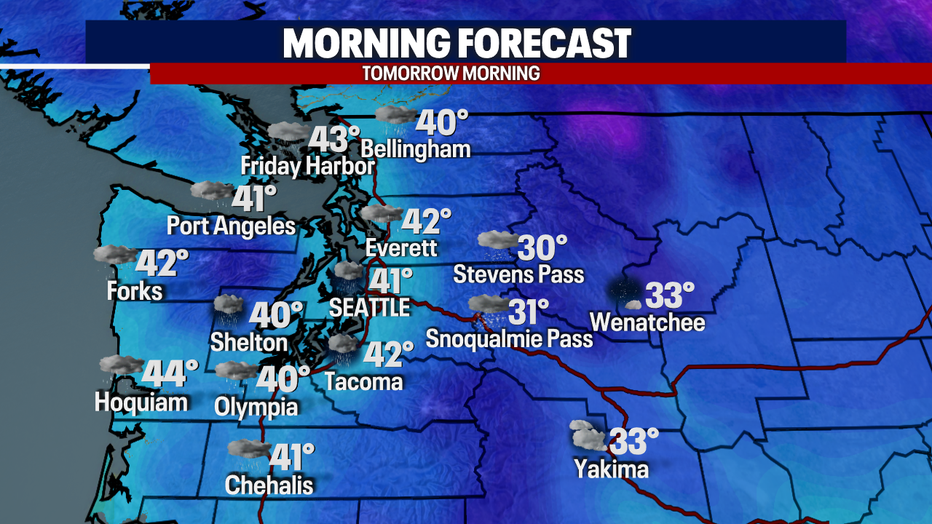 It'll be cloudy with spotty showers tomorrow and highs in the upper 40s.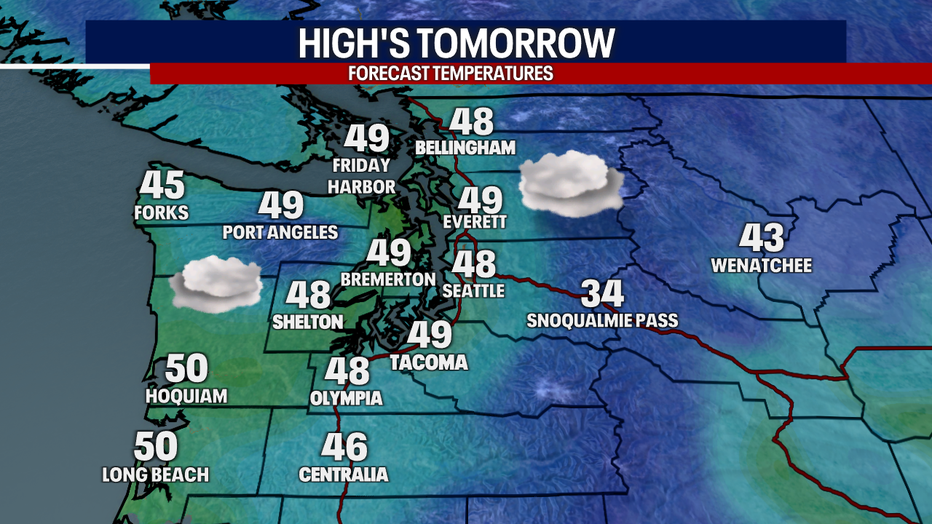 Here is a look at your rain and mountain snow forecast for the day: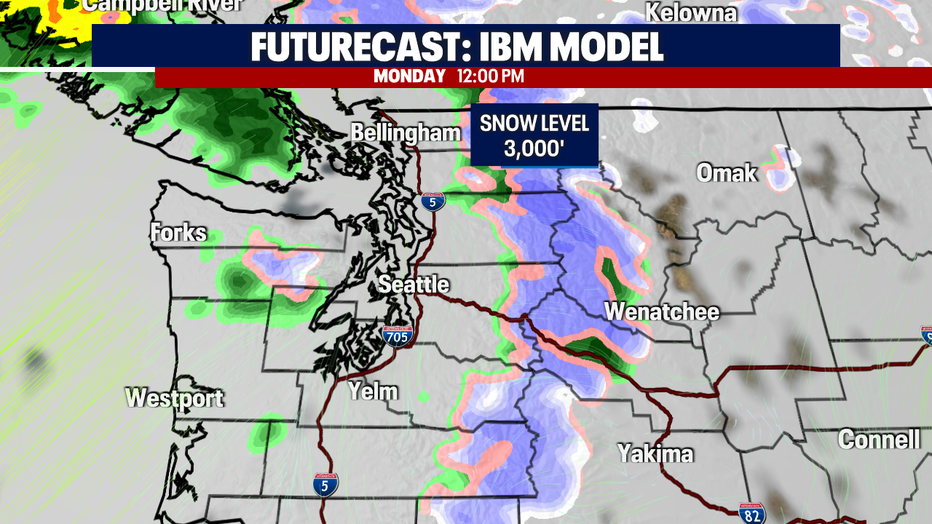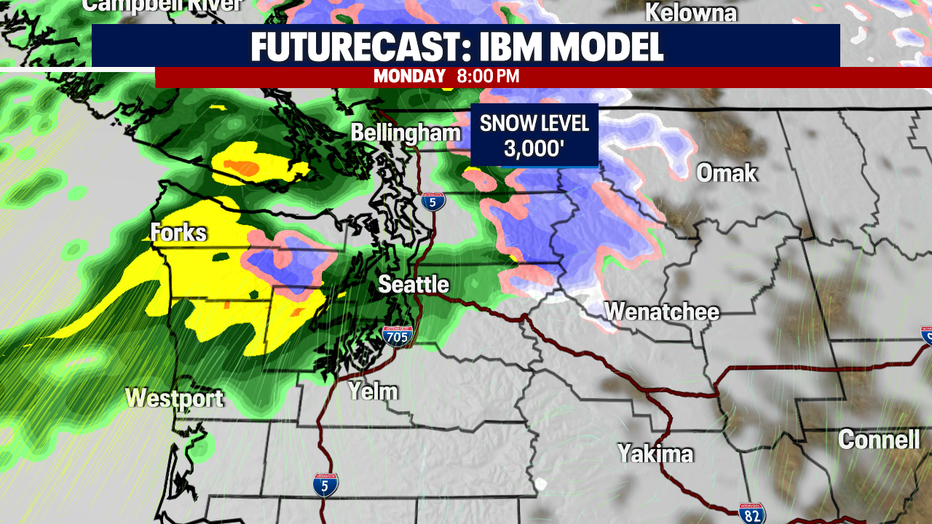 Widespread showers return late Monday as we get ready for our new system. This will increase mountain snow and a *Winter Storm Watch* will go into effect for parts of Whatcom and Skagit County. This is where we can expert snow totals ranging between 14-30"! The rest of the passes will be impacted as well, and we could receive snow totals ranging up to 12" (over the next 48 hours).
On top of that, a *Flood Watch* will go into on Tuesday for Mason County. Eyes arr on the Skokomish river as we'll reach near moderate flood stage.
Here is a look at your watches: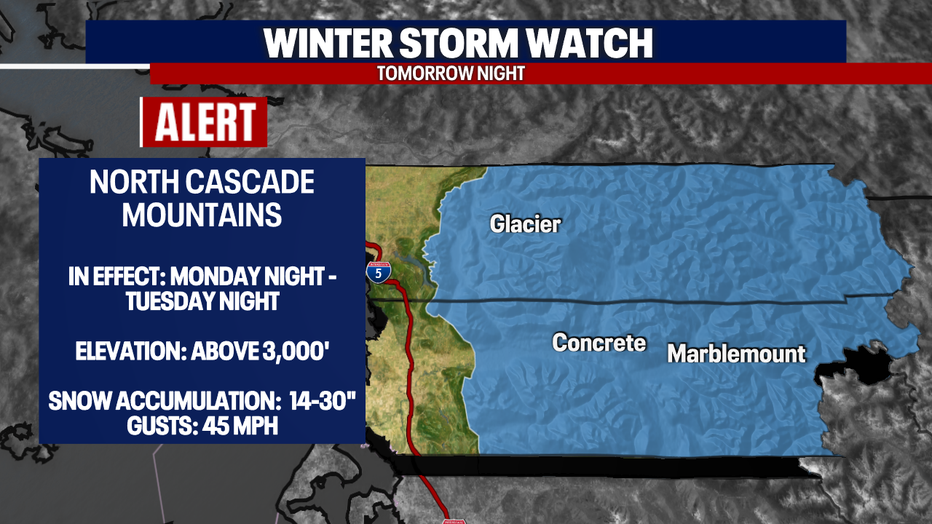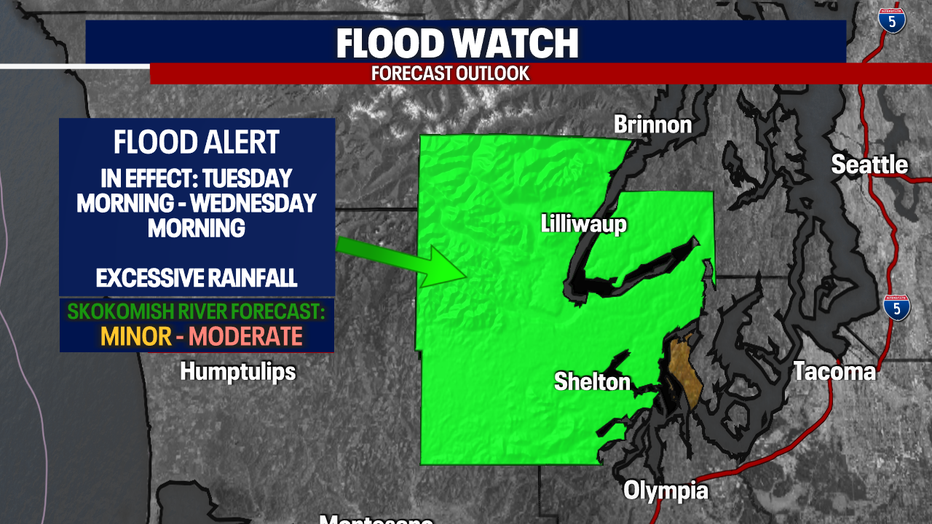 Wednesday is looking calmer as we clear out and get ready for more sunshine.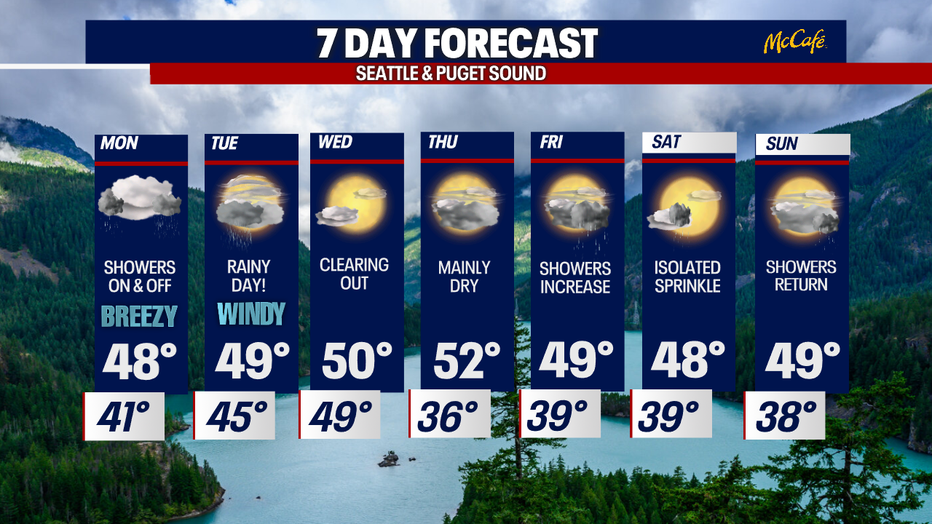 Have a good one!