Tomorrow Morning: Flurries for some
Seattle - Temperatures will fall below freezing once again overnight. Flurries can't be ruled out either! The best change for snow will take place across the Northern Cascades. For those in the North Sound and across the Foothills - be on the lookout for some flurries! These flurries could drift into the Central and South Sound too. Here is a look at your commute forecast: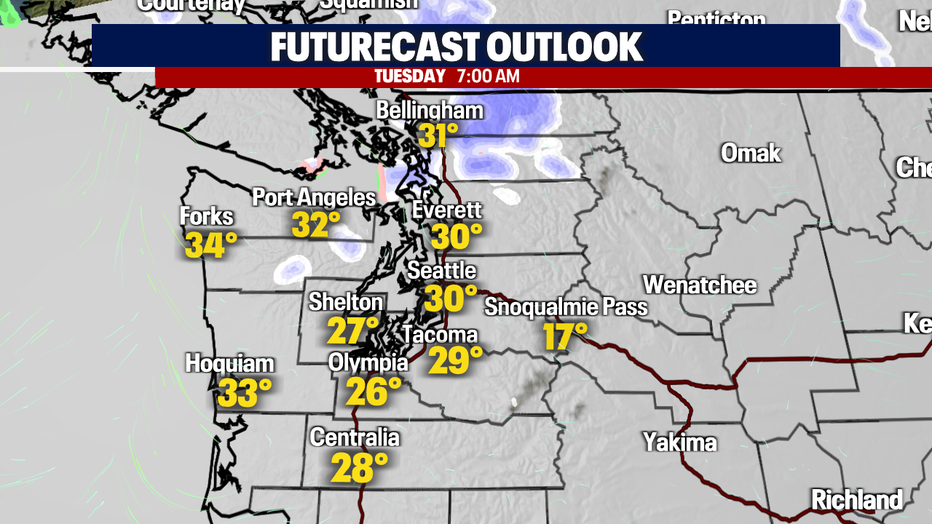 Temperatures will slowly rise into the lower 40s tomorrow afternoon. Expect cloudy skies with dry conditions in the afternoon. Here is a look at your forecast: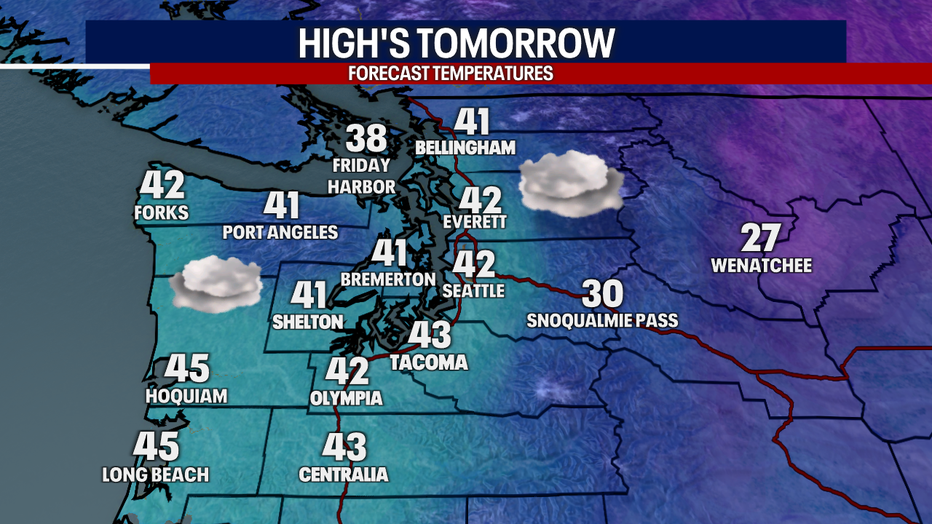 After today, I'm sure we're all looking forward to some warmer temperatures! We'll warm up into the 50s this week as we get ready for a pattern change.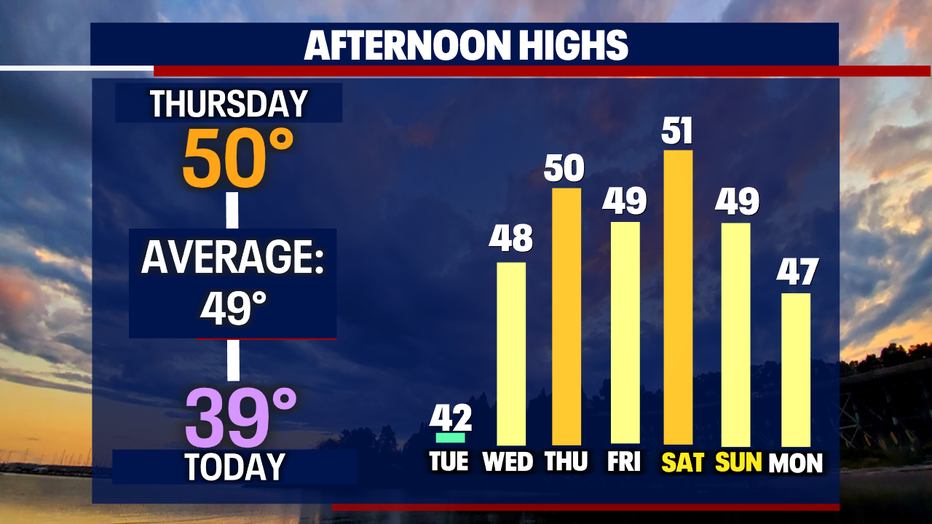 Our next "significant" system will arrive on Friday. This will increase rain chances and kick up winds. Here is a look at your 6-day forecast: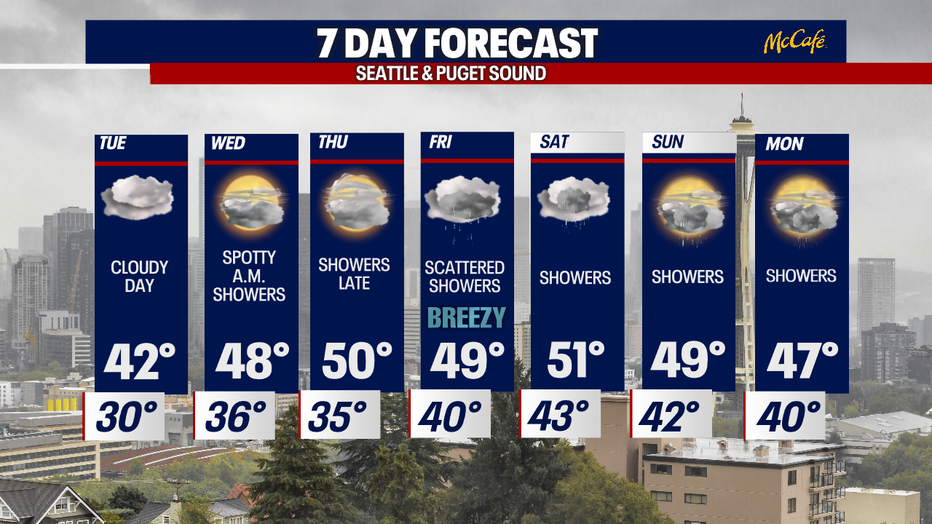 Have a good one!