This Week: More dry than wet with slightly cooler highs
Seattle - Much calmer conditions Sunday under mostly cloudy skies.  Highs were slightly cooler than average landing in the mid 40s for most around the region.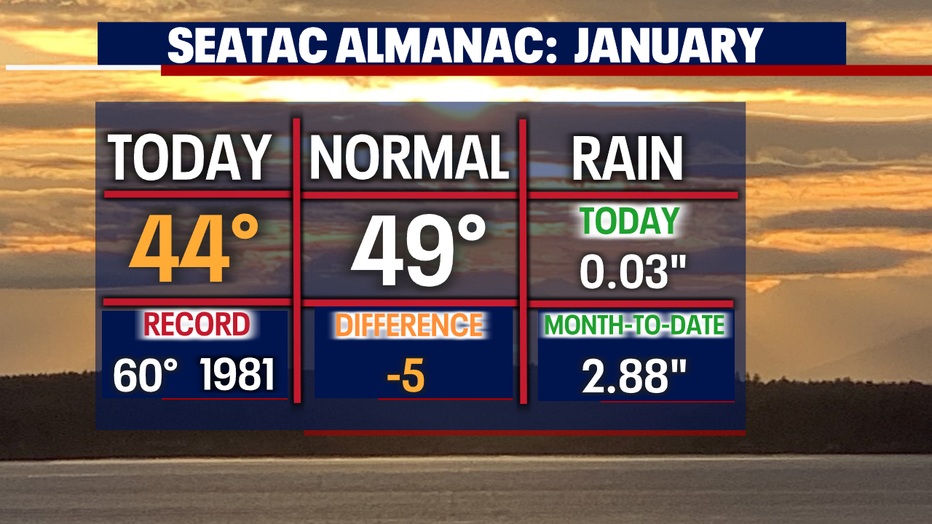 Overnight fog will develop across Puget Sound with lows falling below freezing for some.  The metro will cool to near 34.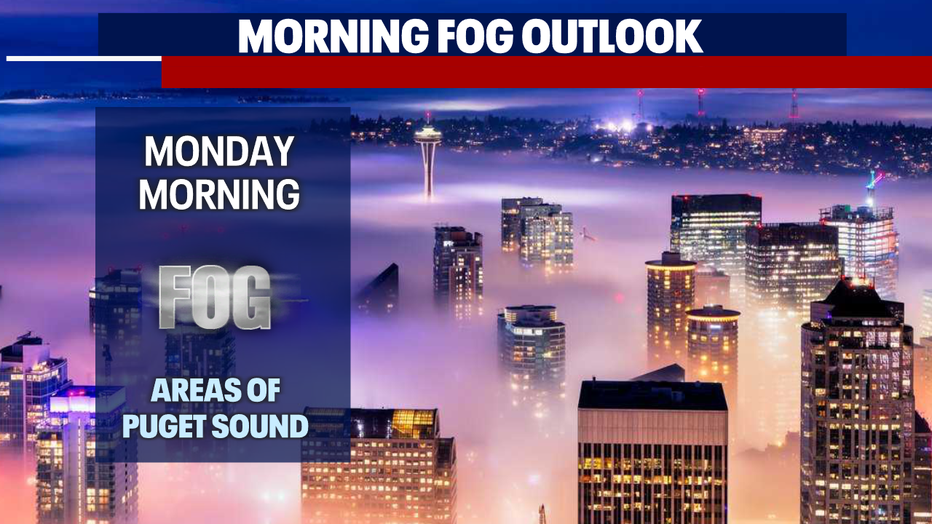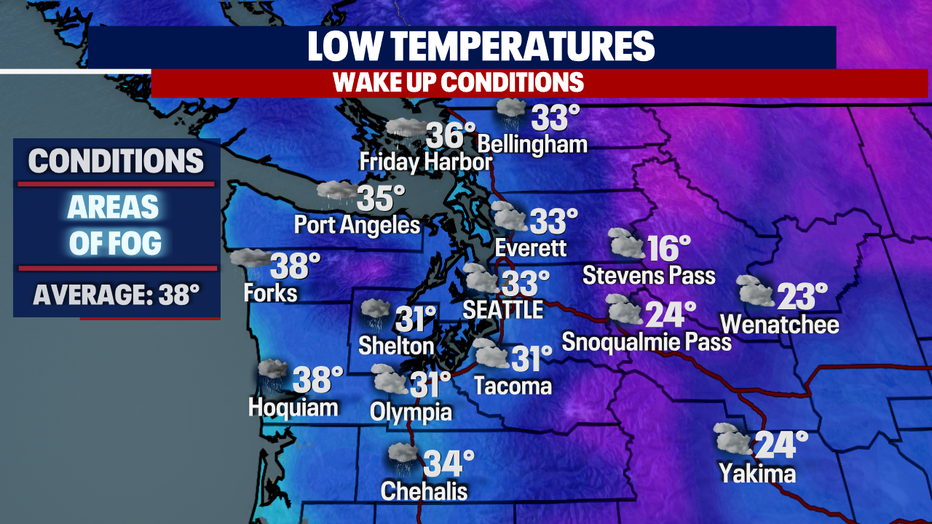 Along with fog Seattle south will see a band of quick moving showers pass through the area.  These showers will happen between 5am-8am during the morning commute. Otherwise, we'll stay dry under mostly cloudy skies.  
A similar situation will happen Tuesday morning as showers quickly move through the metro area.
A ridge off the coast in the Pacific will keep most other systems from finding their way inland through the end of the week.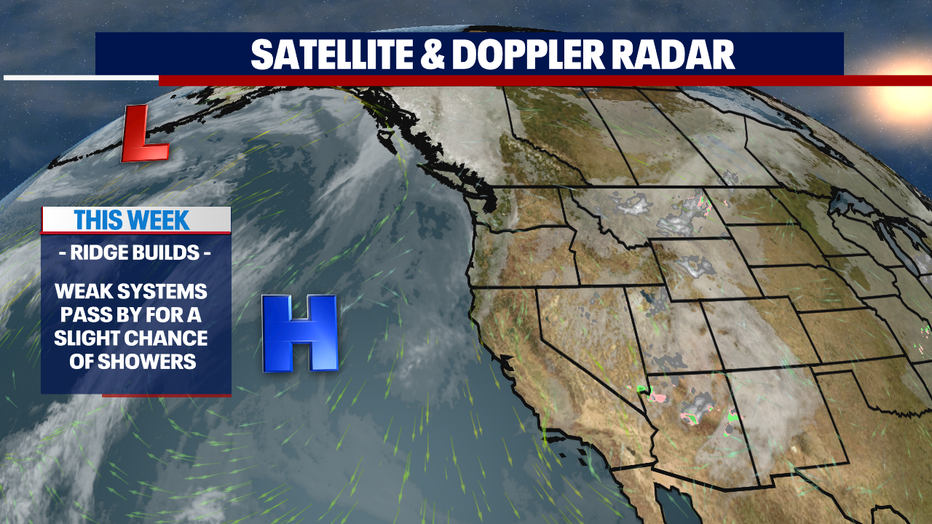 Here's a look at the light showers moving through Monday morning early.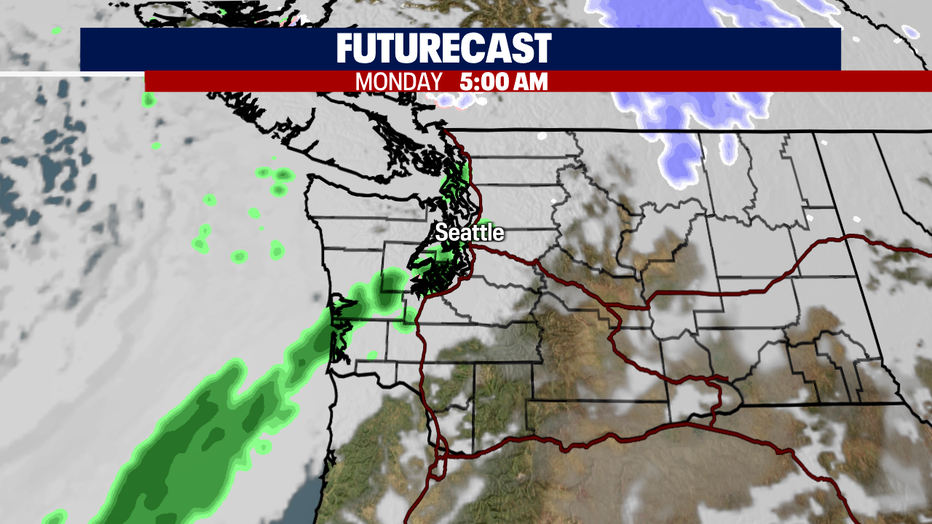 The rest of the day is dry under mostly cloudy skies. And we may see some pops of sunshine during the evening commute for South Sounders.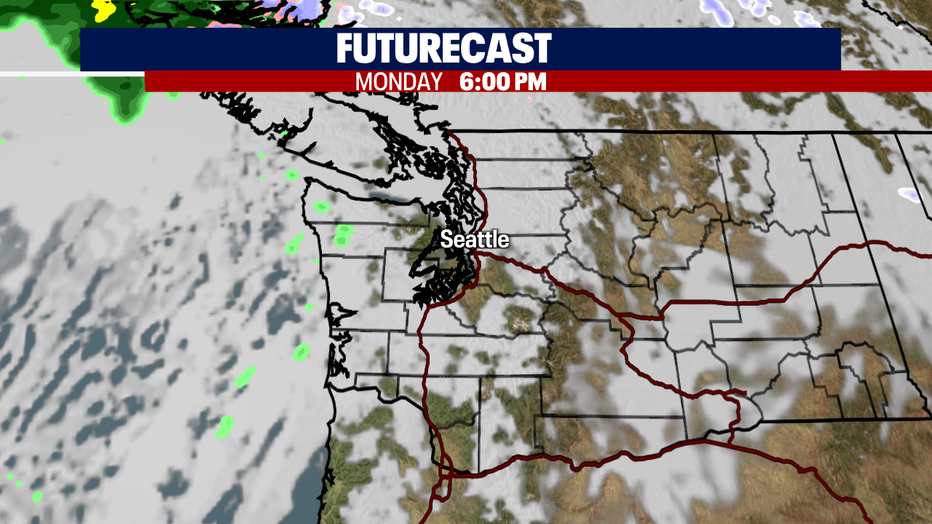 Highs Monday run about five degrees cooler than our seasonal average of 49.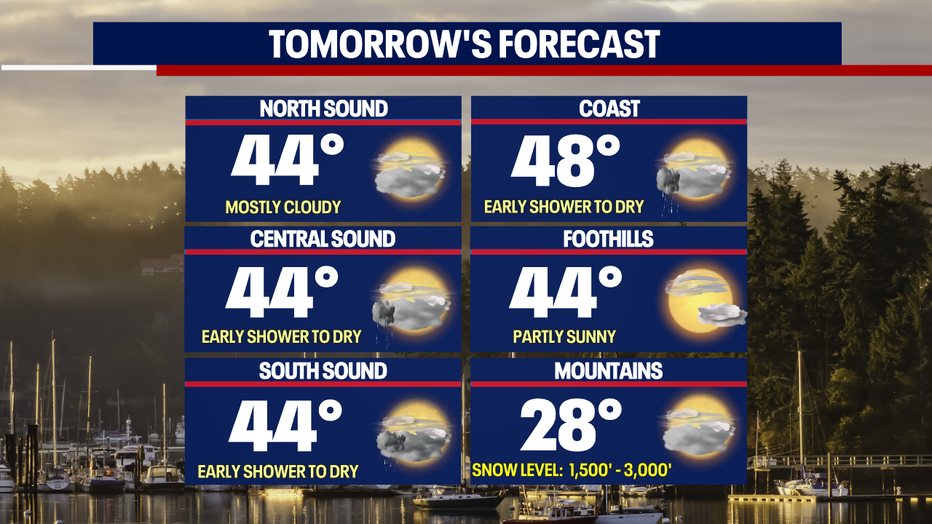 Tuesday morning showers are light in nature and will wrap up during the morning commute.  The Northern Cascades will pick up a little more snow as well.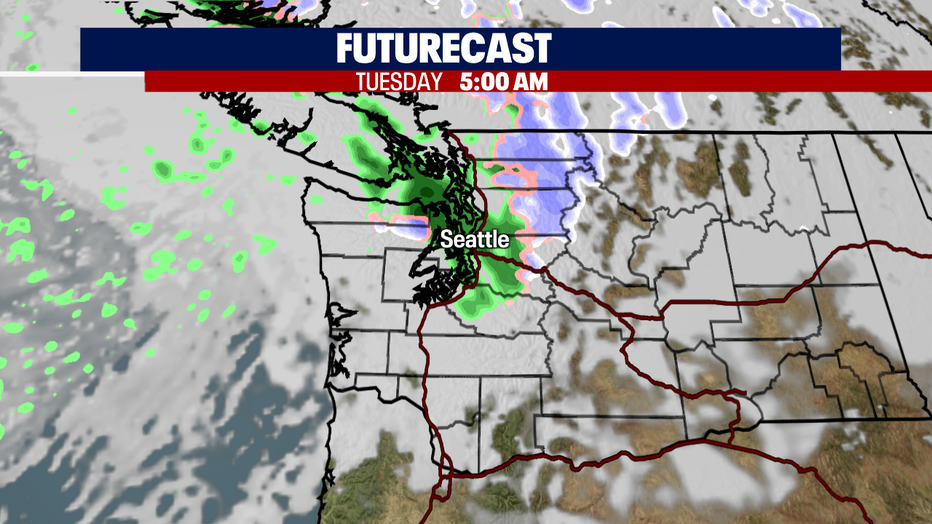 As of now the best days of the week are Wednesday and Thursday.  Highs Wednesday land near normal with cooler temps and a little more sunshine Thursday.  
By Friday evening a front will slide into the region potentially dropping lowland rain and mountain snow.  
The weekend is still under review as we're keeping an eye on another disturbance.  If troughing happens we may see a few showers across the area, but for now look for clouds and sunshine with much cooler conditions both days.  Stay tuned! 
Have a great week everyone! ~Erin Mayovsky, FOX 13 Forecaster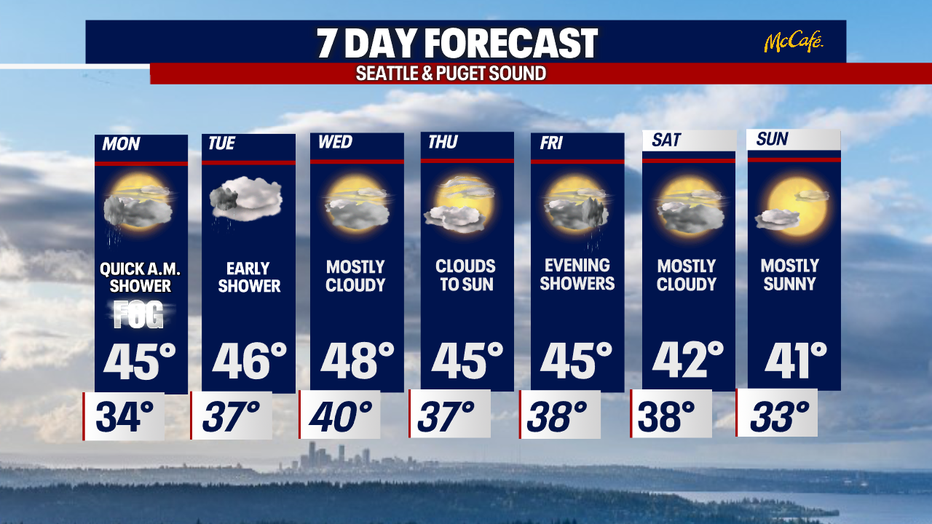 *Coast Forecast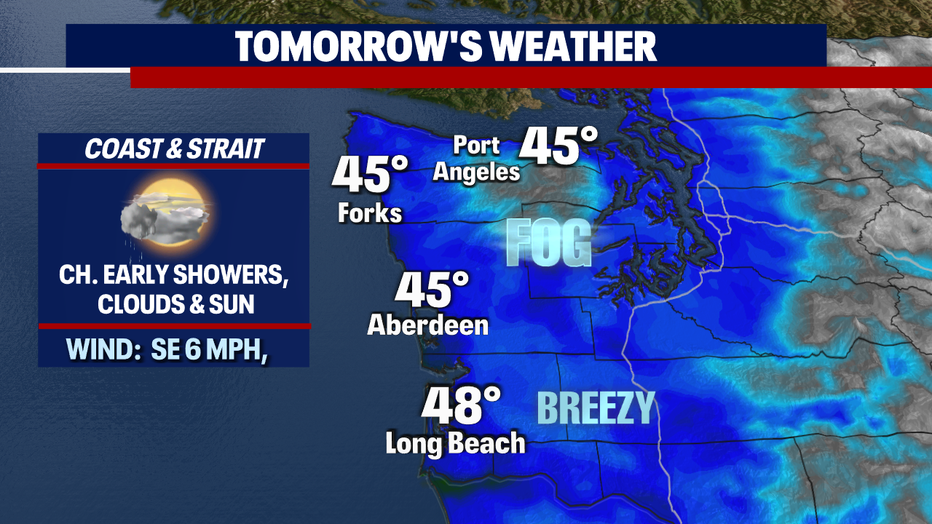 *Mountain Forecast