Temps back into the 60s Saturday
SEATTLE - It will feel a lot like spring Saturday with temperatures back into the mid 60s and mostly sunny skies.
High pressure overhead will bring mild temps to Western Washington for the second 60 degree day in a row.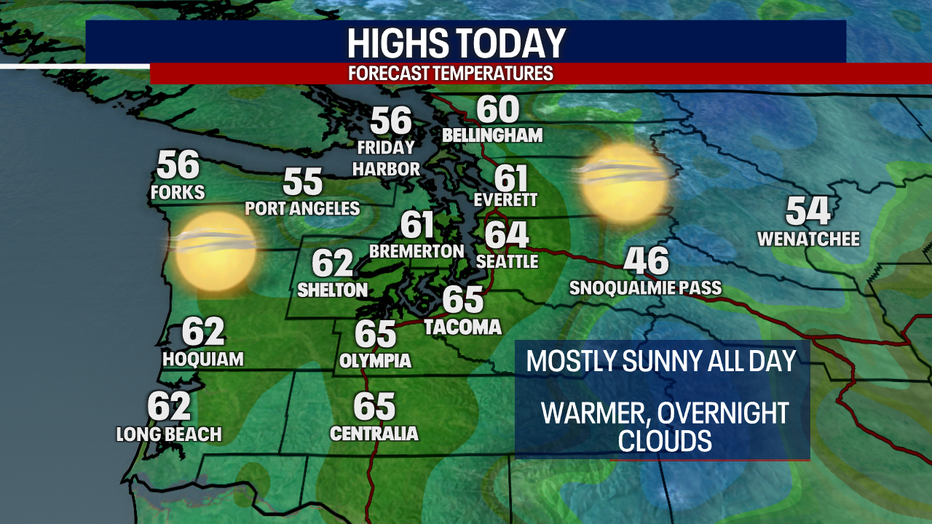 If you're heading to the Sounders match this afternoon against LAFC, the defending MLS Champions, it will be a perfect day for soccer. Temps at kickoff will be in the upper 50s, warming into the 60s heading into the second half.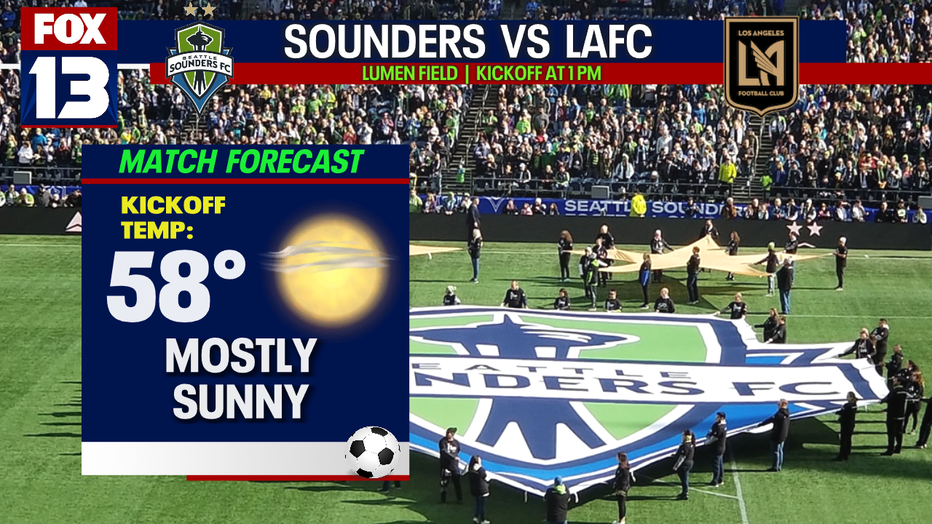 Late Saturday into early Sunday, clouds will roll in ahead of our next wet system. Most of Sunday will be dry with showers entering the south sound by dinner time Sunday. Most other areas north will stay dry until the overnight period. After a few showers and a 10 degree drop on Monday, we dry out again. The next round of rain arrives on Thursday.