Seattle weather: Sunshine and warming temps through Saturday
SEATTLE - It's been a long wait, but a ridge of high pressure building over the Northwest will finally push Western Washington into the 60s late this week with lots of sunshine.
Thursday will bring a mix of high clouds and sunshine with high temps back close to average for the first time in over a month.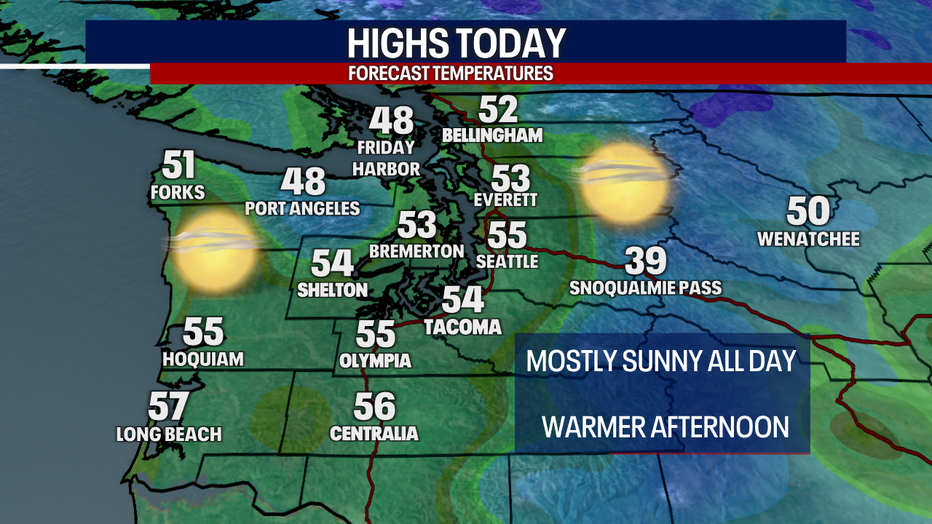 It has been 147 days since the last time Seattle hit 60 degrees. That's the 8th longest stretch without a 60 degree day since records started being kept at Sea-Tac in 1945.
Friday and Saturday will give us a shot at 60°.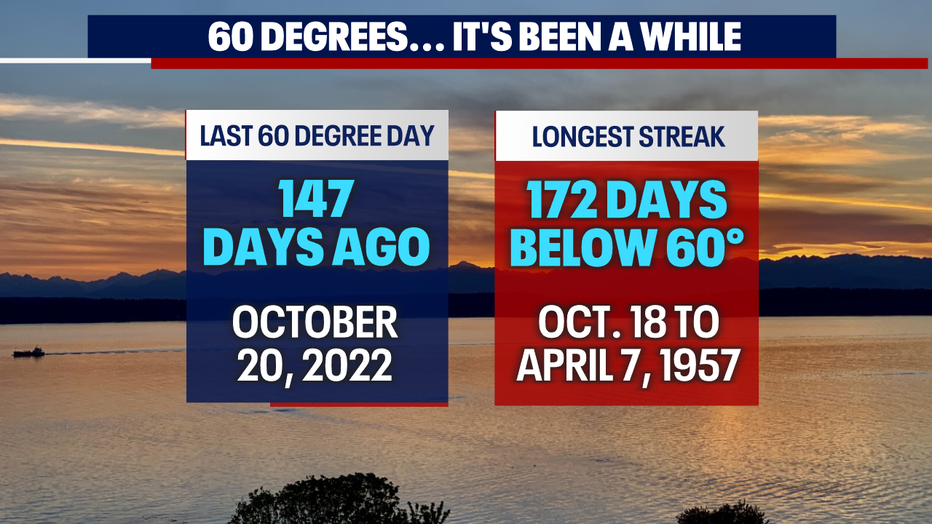 The next weather system to impact the area will hit late Sunday into Monday with a few showers and cooling high temperatures back into the 50s.