Strong winds, more power outages expected Monday
Seattle - Gusty winds continue Monday for Western Washington as a powerful system off the coast of Washington pushes north.
The strongest winds today are expected in the Puget Sound area north of Everett and along the Washington Coast. Gusts could top out in the 45-55 mph range in the north sound. Gusts on the northern and central Washington Coast could reach the 55-65 mph range. A High Wind Warning has been issued by the National Weather Service for those areas.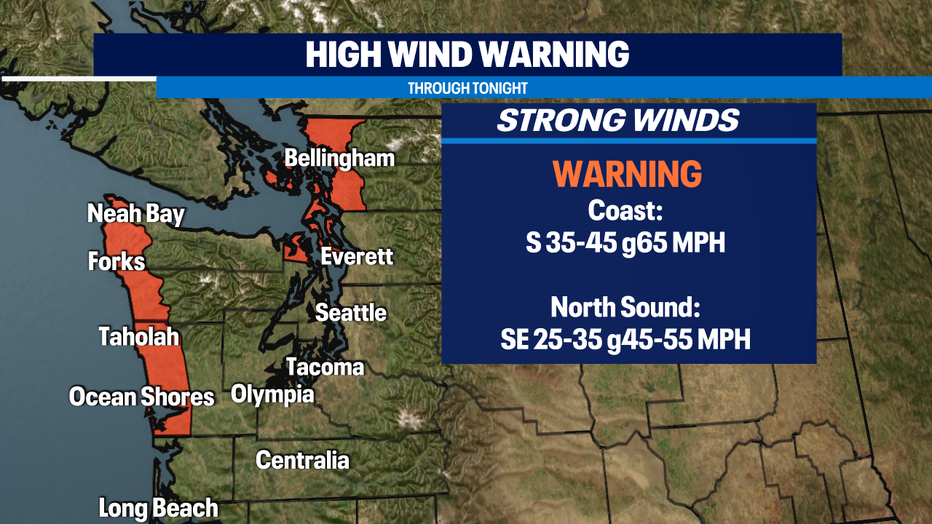 For most of King, Pierce, and Thurston counties, it will be a wet and breezy day with gusts in the 25-35 mph range most of the day. This will all be accompanied by on and off rain showers, which could be heavy at times.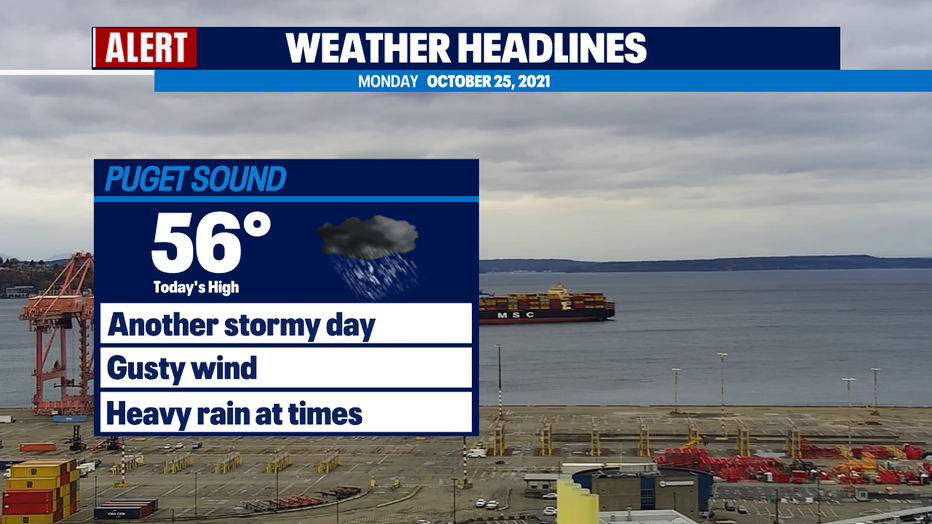 If you're heading to Lumen Field for the big Monday Night Football Seahawks game, expect breezy conditions throughout the night. We will also continue to see on and off showers.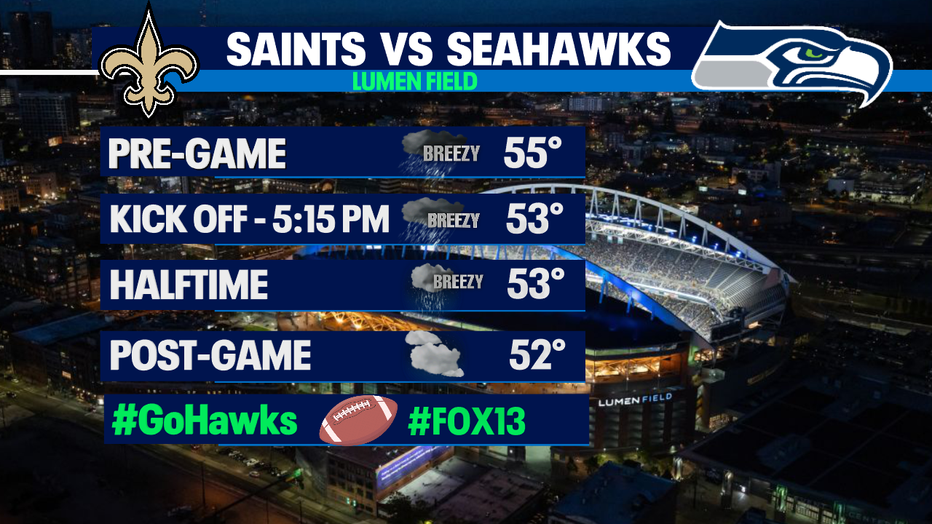 Tuesday will offer calmer, but still breezy conditions and rain showers throughout the day. Wednesday looks like an average fall day, with a few showers and much calmer wind.
The next system to keep an eye on will be hitting the region on Thursday bringing an atmospheric river of rain once again. That could be a soaker of a day, with warmer high temperatures.
The good news is, there's good consensus in the models that starting this Halloween weekend, we could be in for a nice little dry stretch with a mix of clouds and sun.