SEATTLE - November rains are easing up for most of us today. Still soggy with on/off passing showers-- with an extra bit of rain for Snohomish County. Those raindrops courtesy of the SW winds that are forced around the Olympic Mountains-- and where they come together again on the other side we call a (Puget Sound) Convergence Zone. Weak convergence zones like this one generally only deliver soggy conditions. For folks from Poulsbo to Lynwood north to Arlington and Darrington that area does look to dry out a bit this afternoon.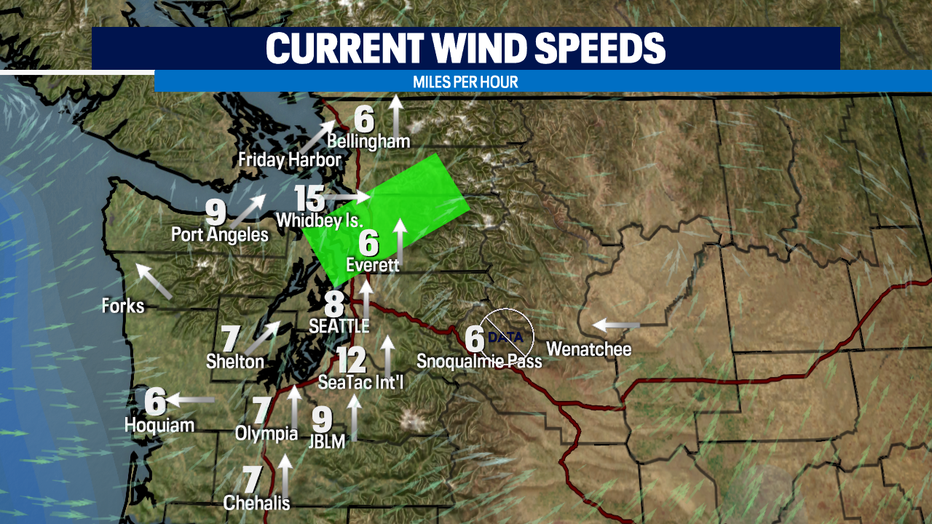 For the rest of us around Puget Sound, high temps will end up being just shy of the normal of 50 for this part of the fall season. The Seahawks game day forecast calls for some showers around the first part of the game, but those showers likely dissipating for the second half of the face-off with the Cardinals.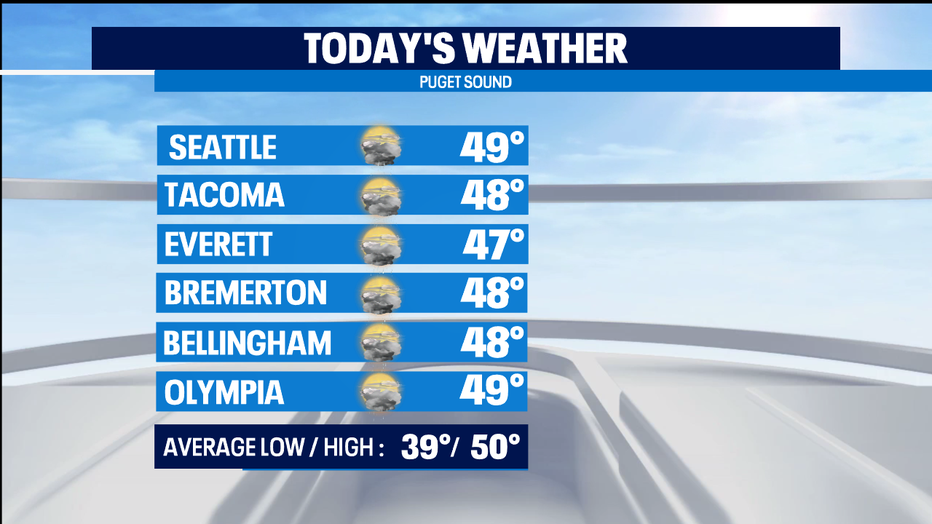 Areas that see clear skies tonight will end up in the chilly 30s to start Friday. And the showers on Friday look to lift up to be mostly north of Everett and drying out getting into Saturday. Saturday looks like the nicest day this week. But, we're tracking a couple fronts moving through the region for the second half of the weekend.
Sunday will likely have some morning rain and evening rain-- with maybe  4-5 hours of dry but cloudy weather in the middle of the day. We'll get a bit of better clarity on timing as we get a bit closer.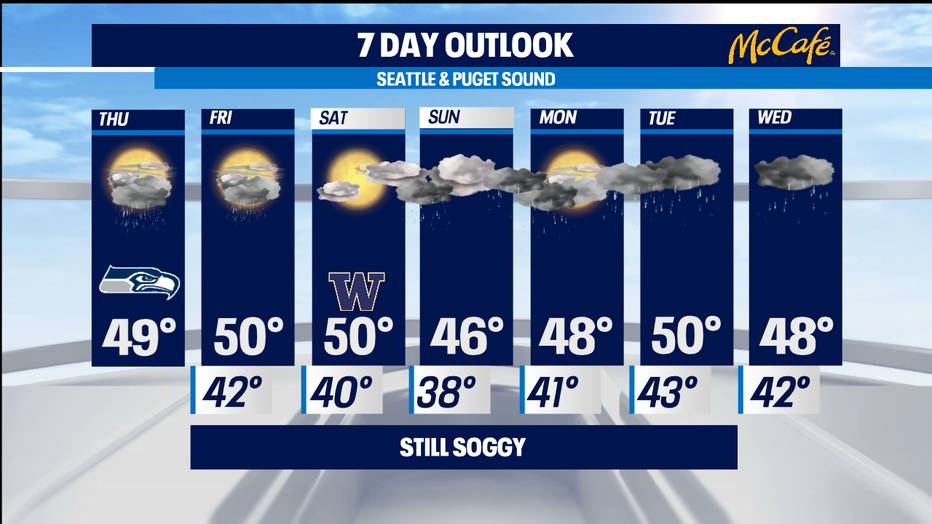 Next week looks seasonally soggy. Wet weather for the lowlands and lots of mountain snow that will affect travel on the passes for Thanksgiving week. Whomever will be going over the river or through the woods will encounter winter driving conditions and should probably carry chains, as travel restrictions can change quickly and often without advance warning.  -Tim Joyce