Seattle weather: Gorgeous conditions through the weekend with temps in the low 60s
SEATTLE - We did it! Finally, after 30+ days of below-average highs, we hit the norm (54) today at the airport!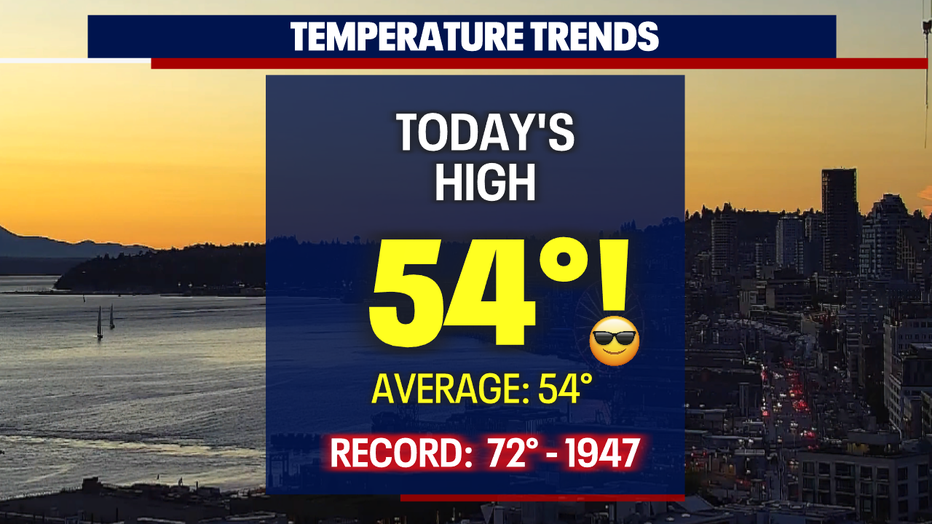 Overnight, skies will clear some for a partly cloudy start. With clearer conditions, many locations will cool to below average in the upper 20s to low to mid 30s.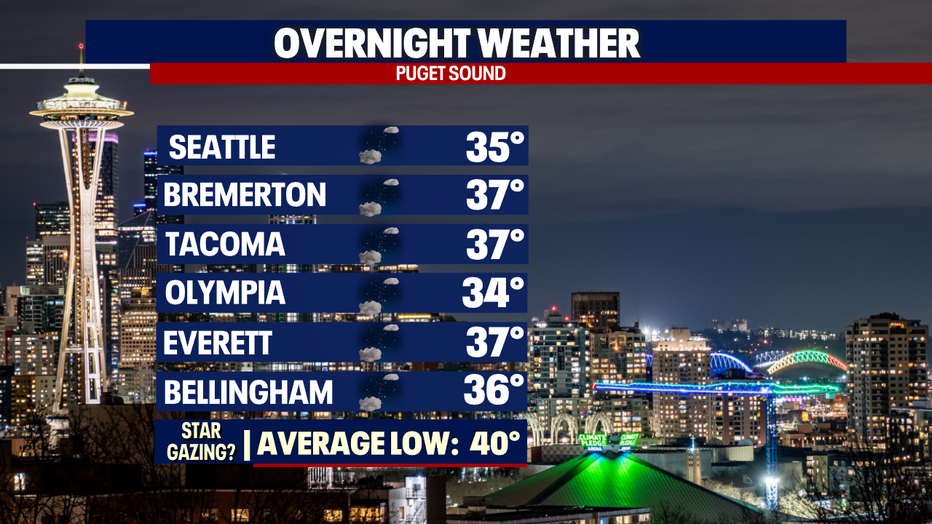 Here's a peek at lunch hour skies for your St. Patrick's Day! Highs warm even more Friday into the upper 50s to low 60s.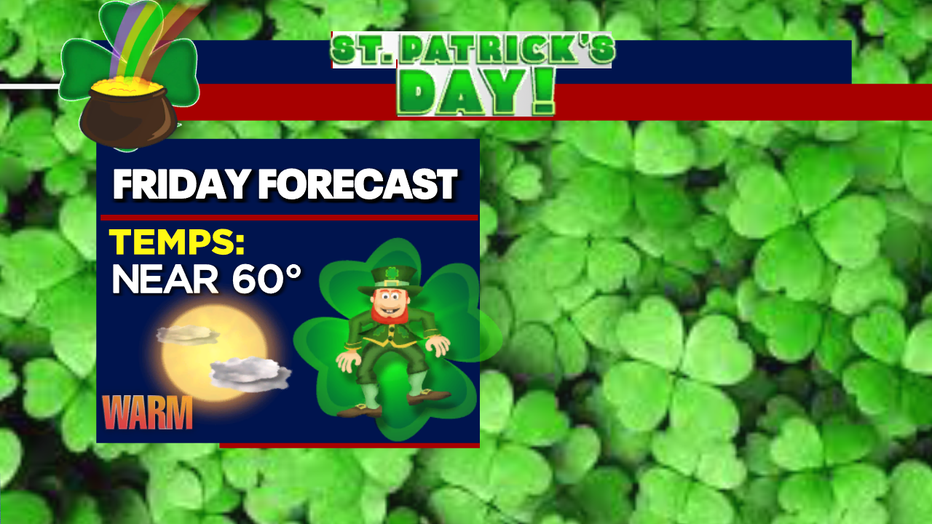 Many communities around Western WA will push towards 60 after that cooler start.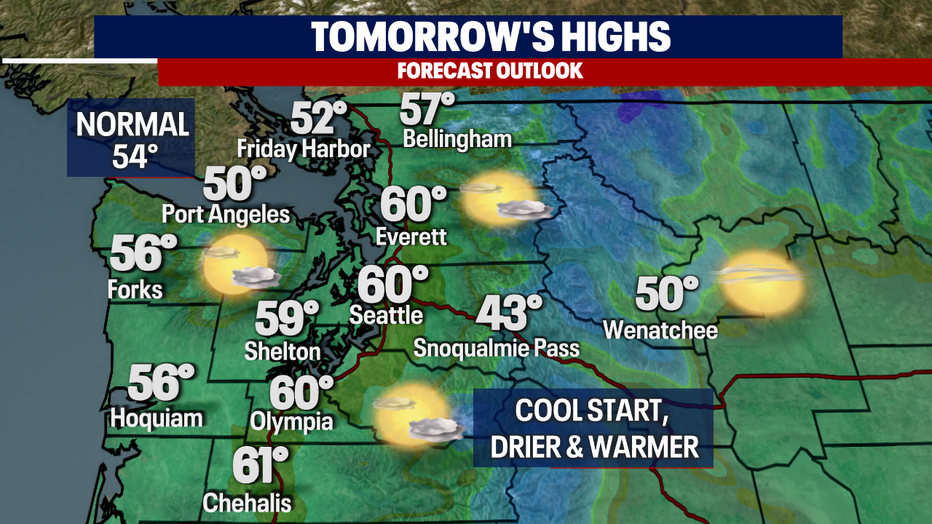 If you're excited about the jump in temps, then you'll love Saturday! Highs cruise into the low 60s with plenty of midday sunshine.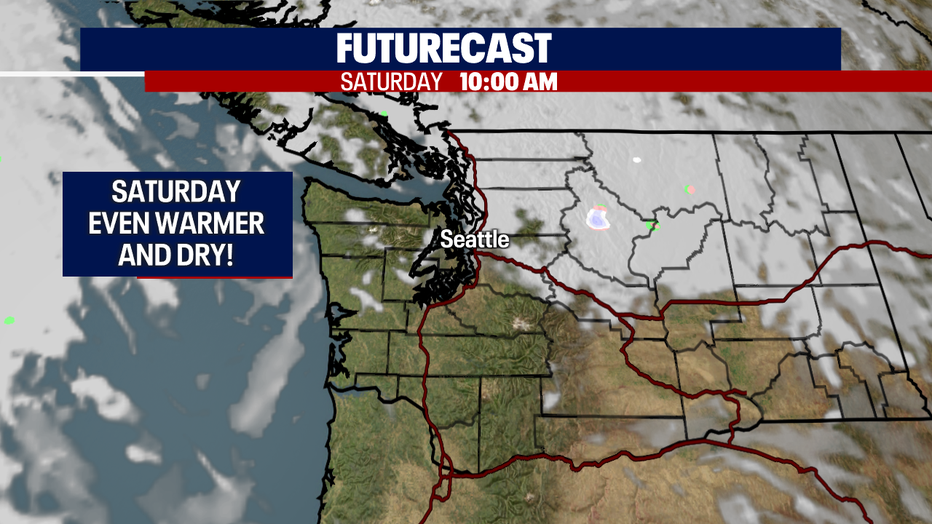 Truly perfect pitch conditions for the Sounders taking on LA FC at home Saturday on FOX 13.  
Kick off from Lumen Field is 1 p.m. with temperatures in the mid to upper 50s.  And if you can't make it to the Stadium, no problem-- FOX 13 has you covered with a pre-match show leading up to kick off.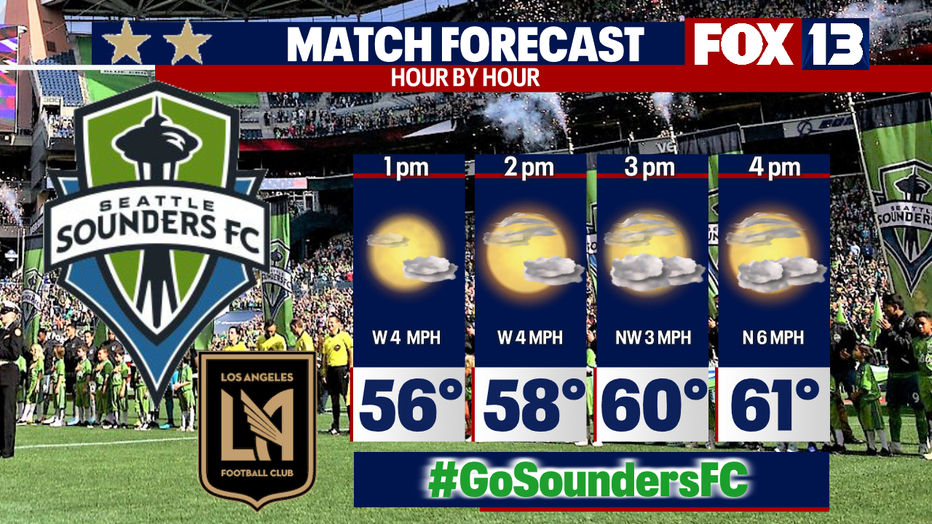 High pressure will leave us late Saturday into Sunday as a weak system tries to move into the region.  As a result, clouds will increase Sunday with a chance of showers inland late.  At this point, most showers look to hang to the south and at the coast. 
Highs Sunday will cool into the mid to upper 50s.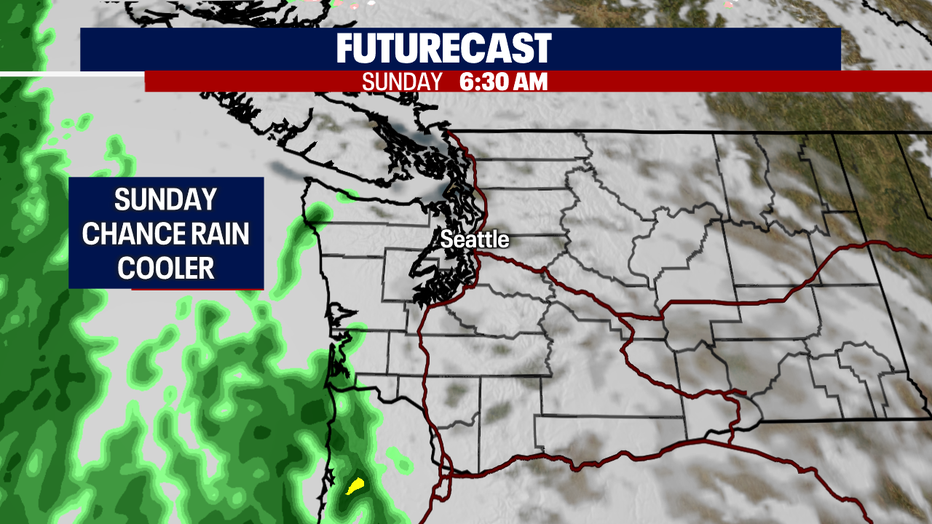 Spring arrives Monday with rain chances back! Look for a few light showers early with a break midday ahead of rain after dinner. Highs drop to near 50. 
The rest of the week features a chance for showers with cooler highs! Happy Spring! 
Have a great rest of the week!  Happy St. Patrick's Day!  ~Erin Mayovsky, FOX 13 Forecaster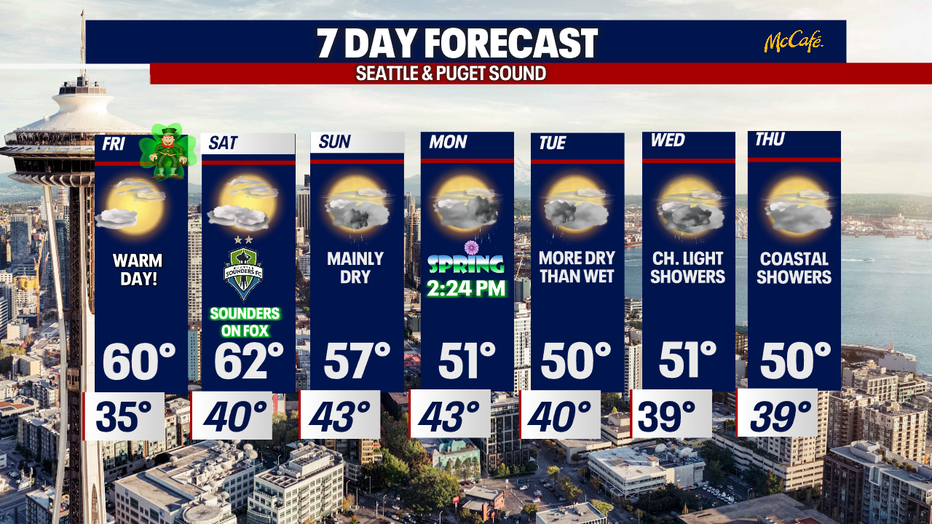 *Coast Forecast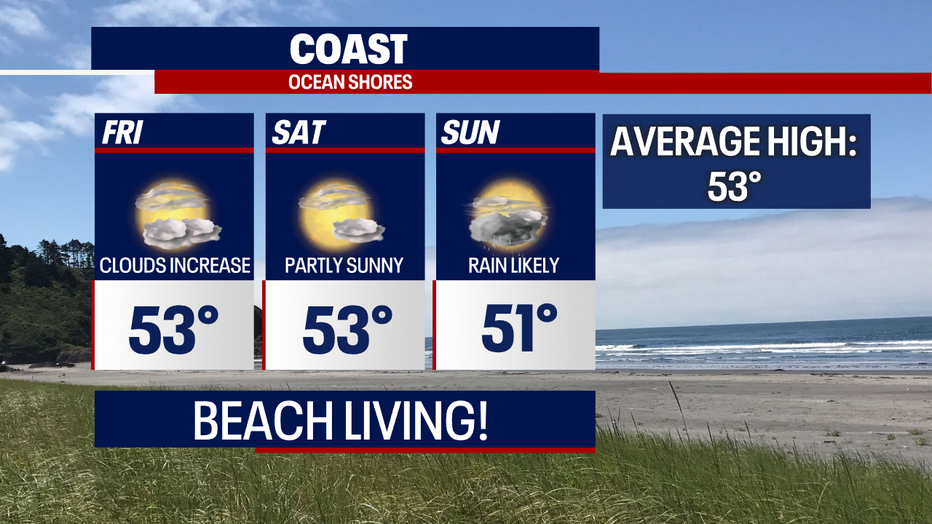 *Mountain Forecast