Spotty brief showers return tomorrow morning
Seattle - Temperatures will once again drop into the 30s tonight for the majority of the area. Expect some patch fog across the South Sound (especially in Mason and Thurston co.). Here is a look at what we can expect tomorrow morning: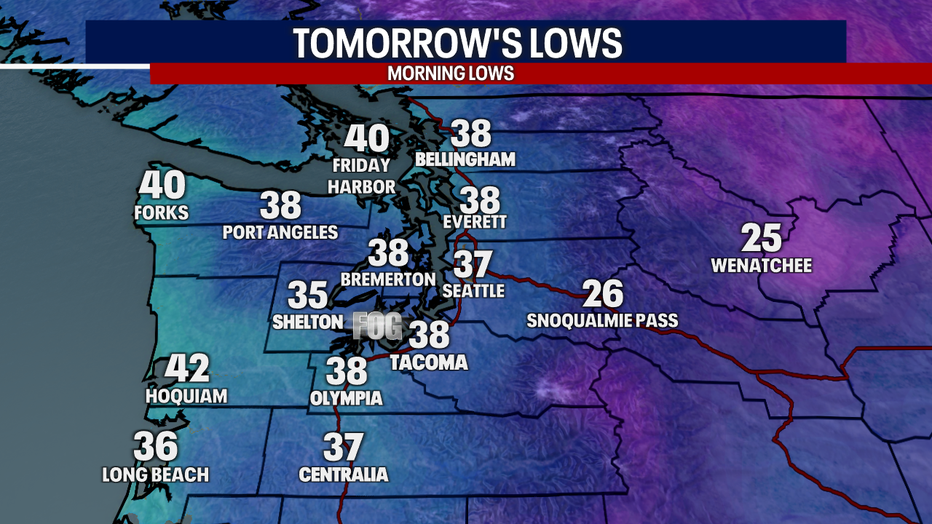 Spotty showers will return due to high pressure gliding northward. This will be more scatterer across the North Sound. I can't rule out an isolated shower in the central sound and across parts of the foothills. Mountain snow will be possible as well. This will be more likely for those in the Northern Cascades. 
Clouds will return tomorrow as well. The majority of the day will be cloudy with some isolated sunbreak (mainly in the South Sound).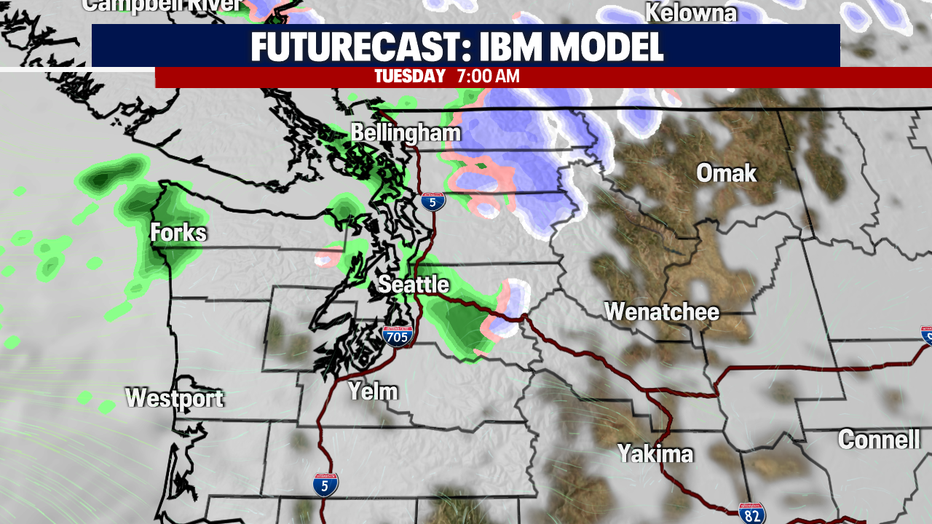 We'll repeat today's high temperature (46f) tomorrow. After a few spotty showers tomorrow morning we'll clear out and remain dry throughout the majority of the day.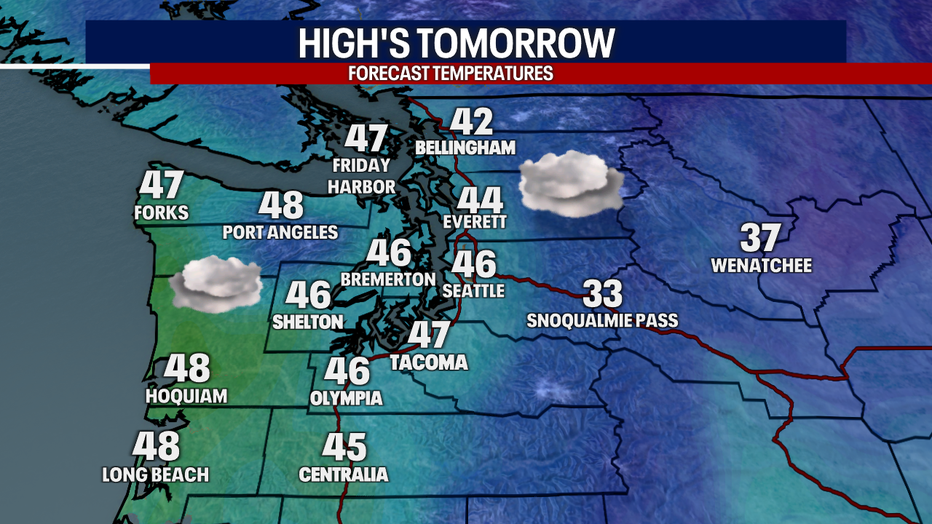 Keep your eyes on the temperatures this week! Overnight lows could really take a dive by the end of the week. Here is a look at the overnight low temperature trend: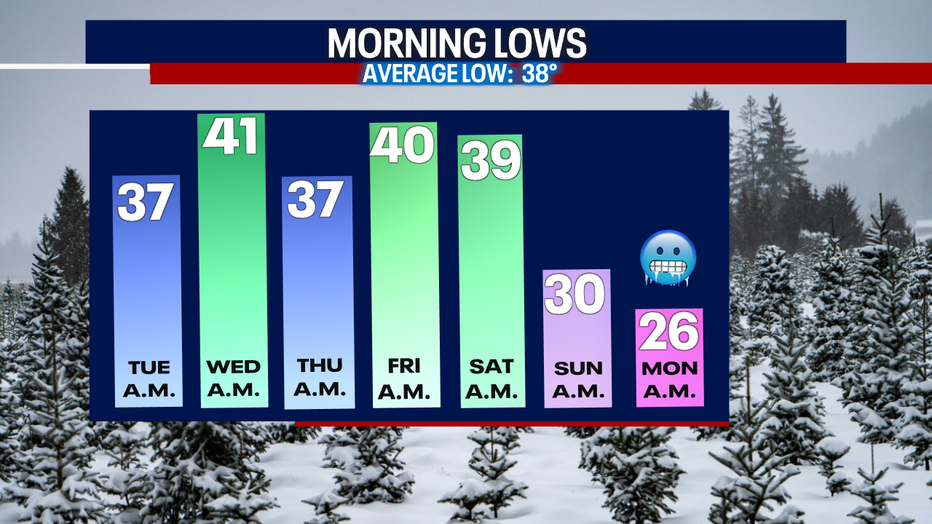 High pressure will continue to strengthen by the middle of the week. This will keep us comfortable and dry until our next system hits by the weekend. 
I'll leave you with a look at your 7-day forecast: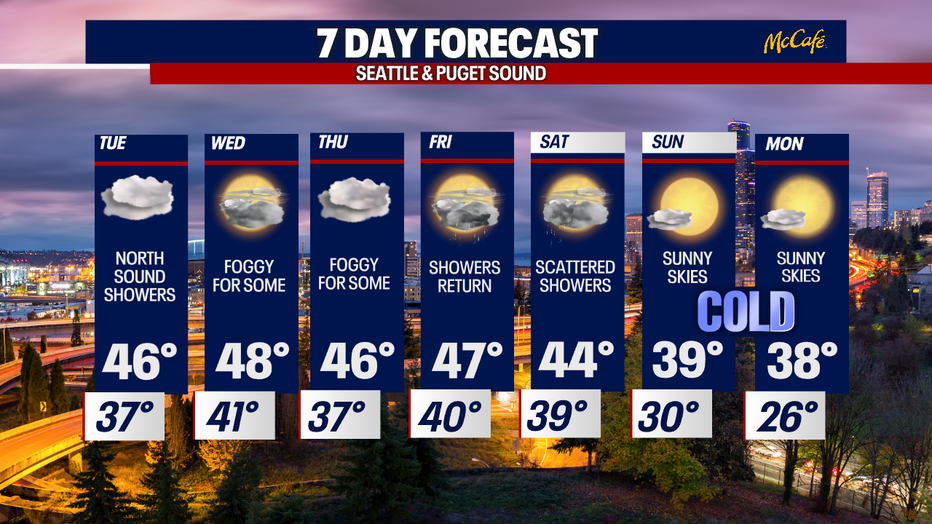 Have a good one!