Seattle weather: Spectacular January sunshine Tuesday, rain by Thursday
SEATTLE - Soak up the gorgeous sunshine today—an atmospheric river will trigger widespread rain by Wednesday night.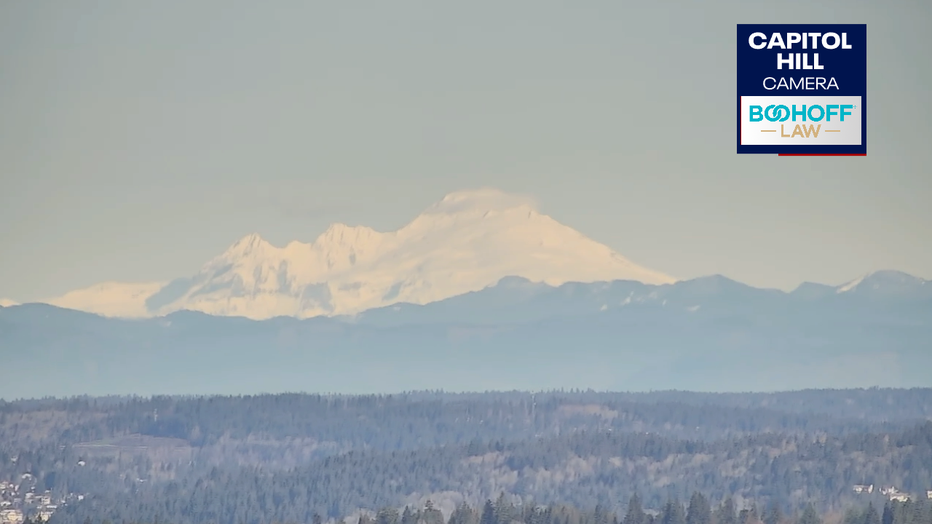 Highs today will soar above average, warming into the low to mid 50s. Glistening sunshine will make those temps feel even more comfortable!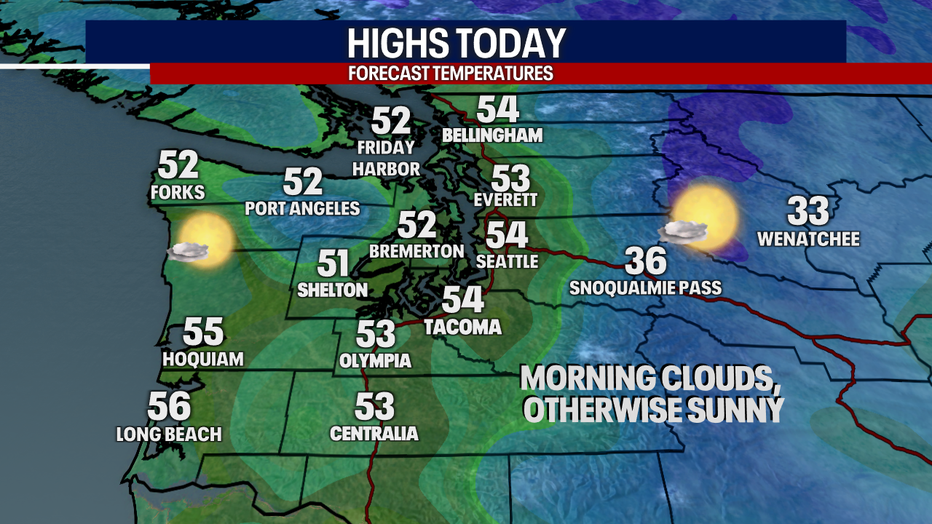 It'll be beautiful across the region. In parts of Central and Eastern Washington, fog was an issue this morning.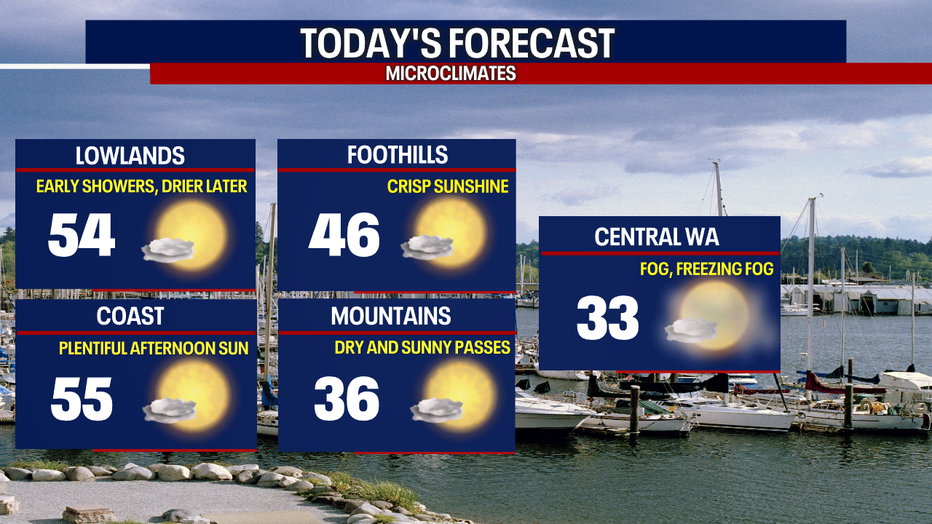 We only have one official alert in effect for Western Washington. A Flood Warning is posted for the Skokomish River in Mason County. Minor flooding is in the forecast until early tomorrow afternoon.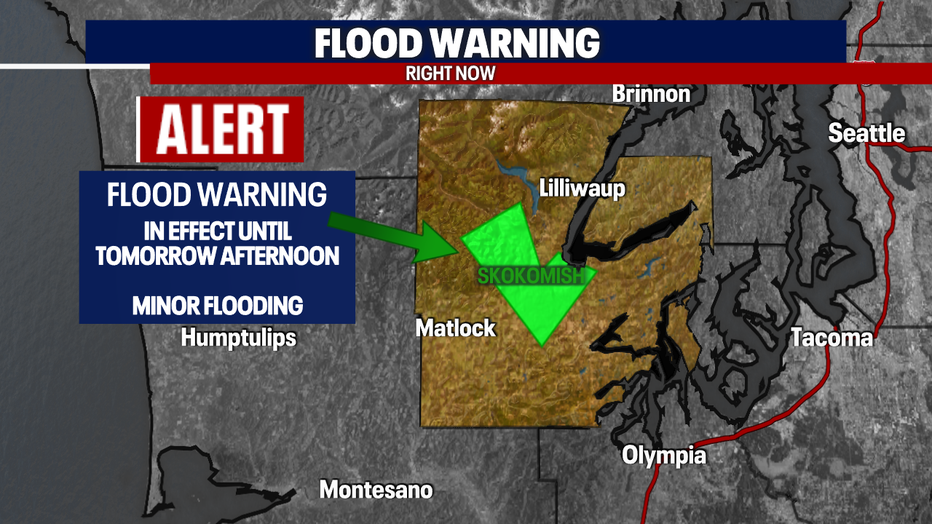 By Wednesday evening, rain surges back into Western Washington. Soaking rain is on tap through Thursday and Friday, potentially leading to rising river levels. Wind could be an issue in some areas; however, this particular weather pattern doesn't look major. Rather, only minor to moderate impacts are forecast. Stay with us for any changes!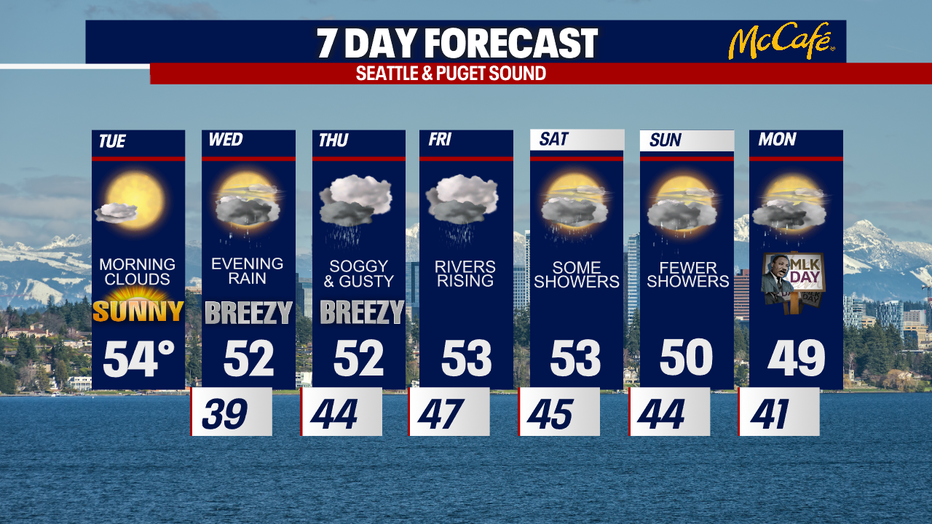 Warmly, 
Meteorologist Abby Acone
Follow me on Twitter @abbyacone, Instagram @abbyaconewx, TikTok @abbyaconetv and Facebook (Meteorologist Abby Acone)