Soggy, blustery weekend ahead with treacherous mountain snow
SEATTLE - We are now in full swing of our traditional November weather.  Rain and wind with mountain snow are on tap for the next week.  Get ready to see it all as we push through the weekend into next week. 
There are several elements to talk about.  First, rain and wind will relax some tonight, but pick back up again Saturday midday.  Snow will continue fall through the overnight hours building totals over the Cascades. We could see another foot by 9:30am Saturday.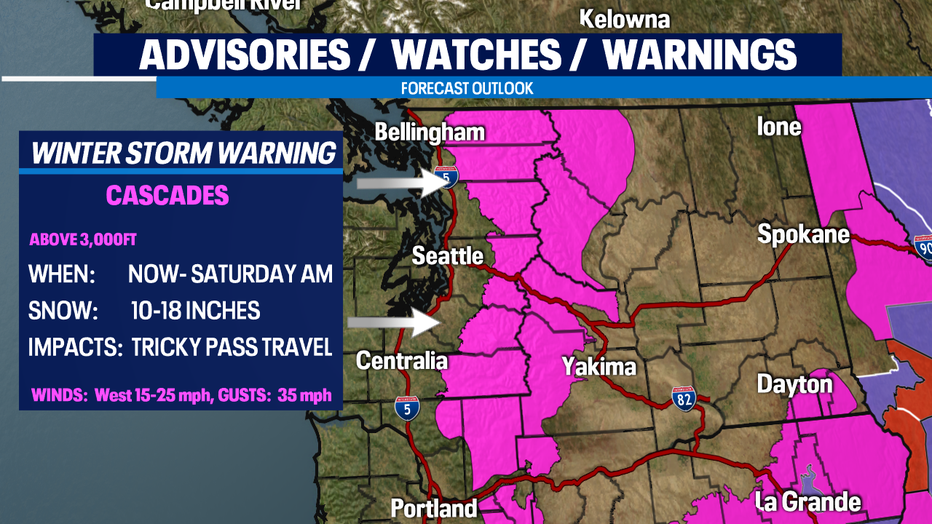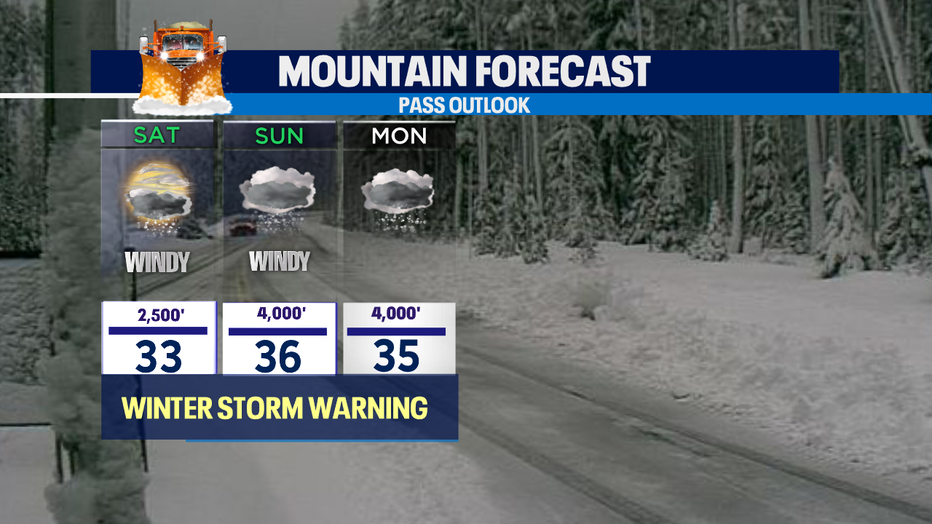 Second, not only will the jet stream deliver steady rain and snow, but winds will be a factor again.  After a gusty Friday night with power outages through Whidbey Island and Arlington we'll see winds relax a little into Saturday morning. But, by late afternoon winds get going again from the south gusting between 20-40mph at times.  Winds will remain in play through Sunday.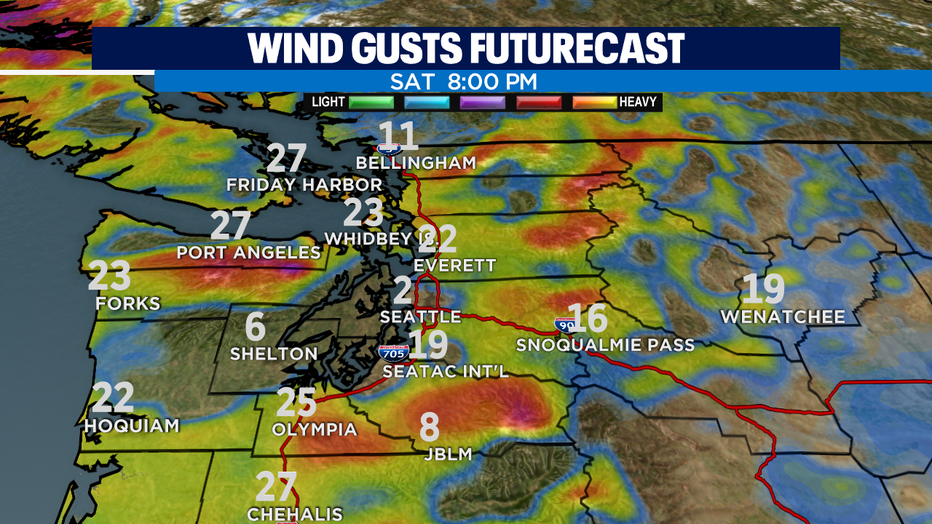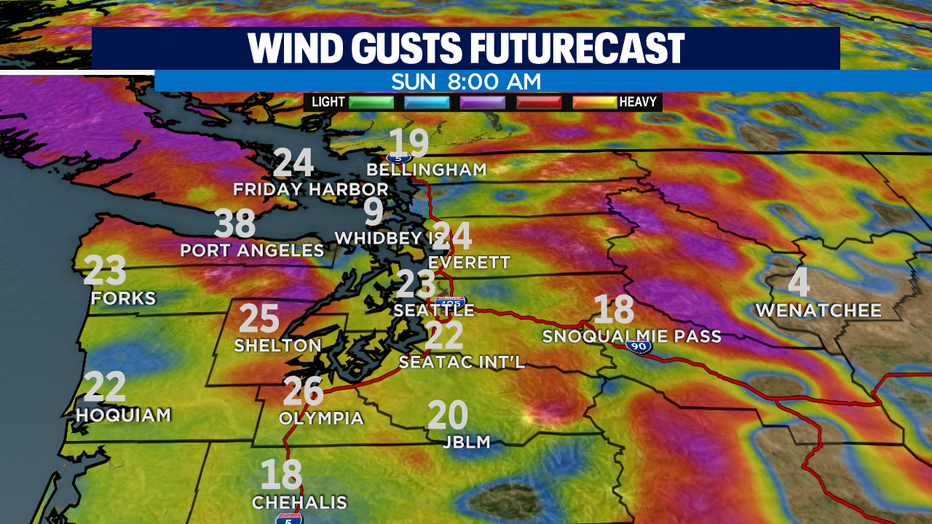 Next week, the active weather pattern looks to continue. That will mean the storm track takes aim at the NW at times, when it's screaming right overhead, we'll see rain at times and lots of mountain snow. When it eases up or points more towards Oregon or British Columbia, we get a bit of a break for about 10-15 hours. A very typical LaNina weather pattern for November in the PNW.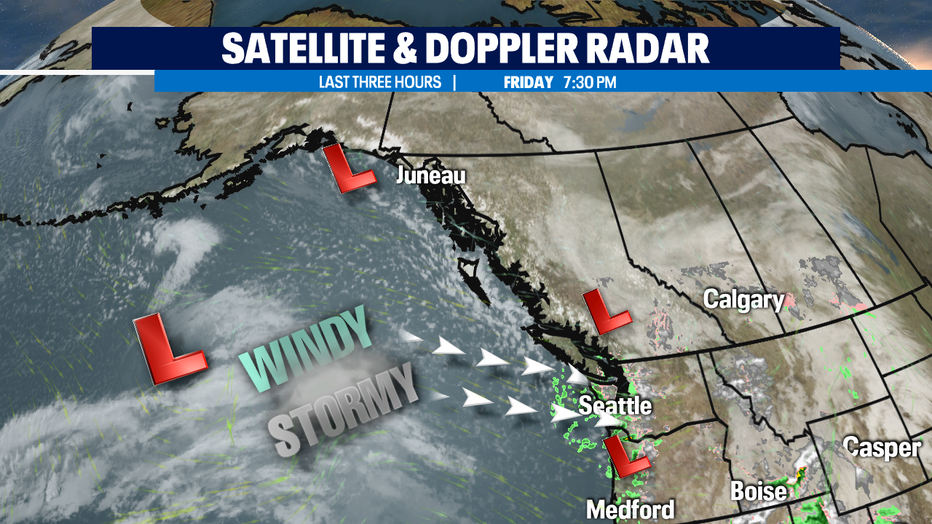 Have a great night!  ~Erin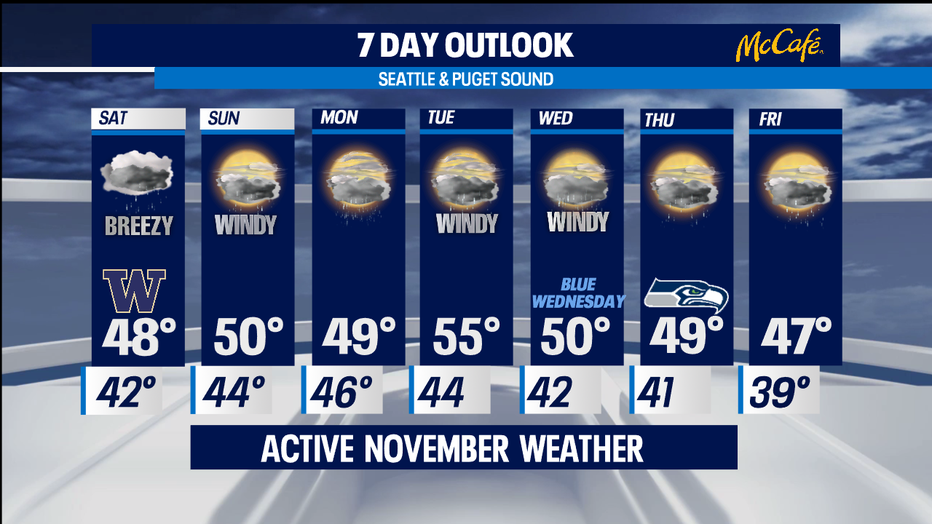 ______________________________________________
Erin Mayovsky, Q13 Forecaster
Twitter:  @ErinMayovsky
FaceBook:  /ErinMayovsky
Instagram:  @ErinMayovsky
______________________________________________