Showers, sunbreaks and mountain snow
Today will be a somewhat wacky weather day: we'll alternate between showers and sunbreaks. Mountain snow will be quite heavy. It will be breezy, too. We can't rule out spotty thunderstorms either (especially for the coast).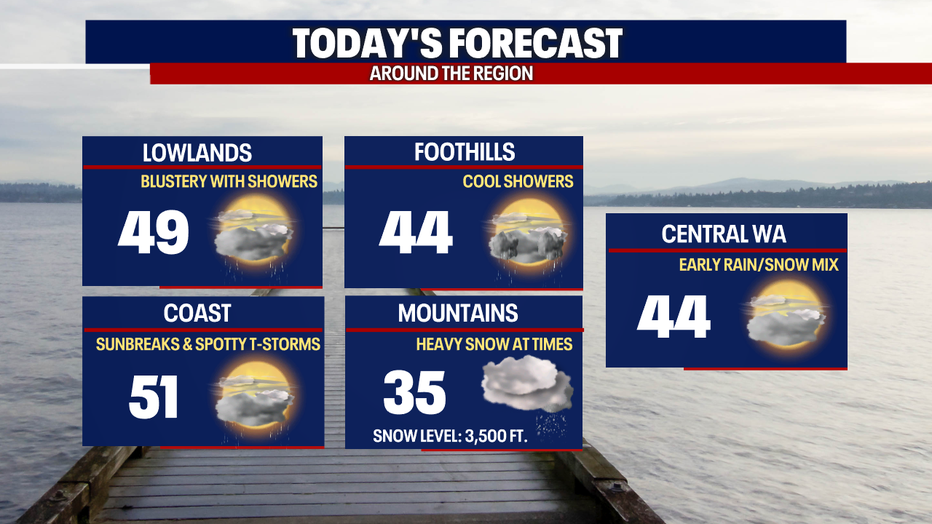 Highs today will reach the mid to upper 40s for most. The strongest winds this morning were focused over Western Whatcom and Skagit Counties along with the San Juan Islands. A Wind Advisory there expires at 10 a.m. Across Western Washington, gusts could range between 15-35 mph today, particularly before 4 p.m.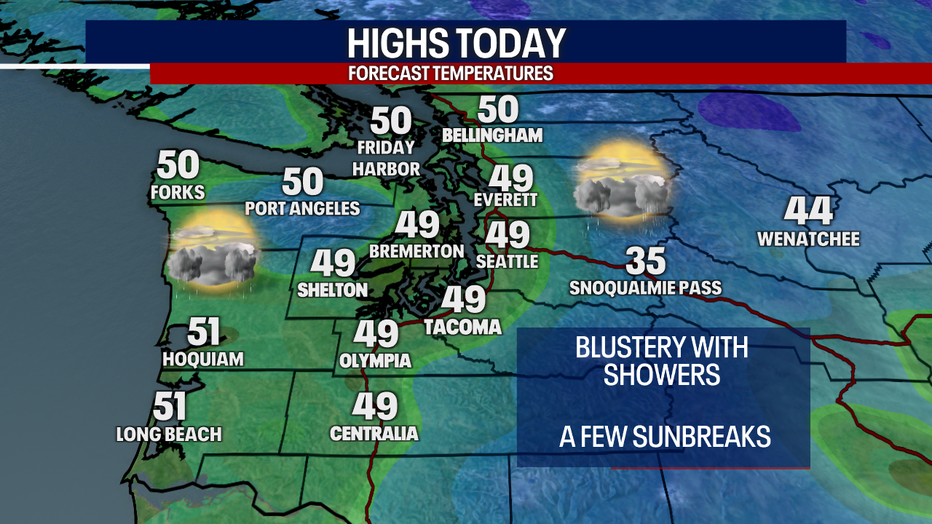 The mountains are finally about to get a big batch of heavy snow. Here's a look at today's highs and the forecast snow totals into tomorrow morning: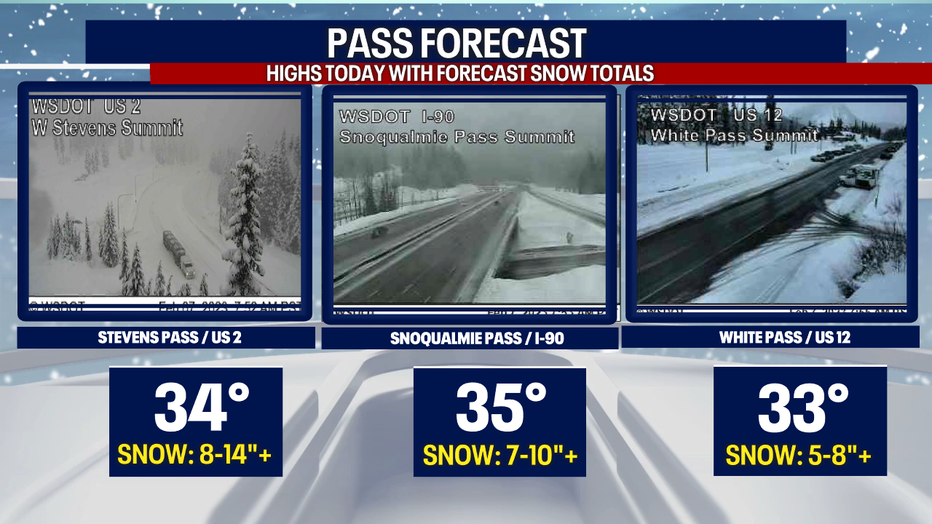 A few official winter weather alerts are in effect for the Cascades. Snow will be most intense over the North Cascades where a Winter Storm Warning is in place for places above 3,000 feet until 10 a.m. tomorrow. When you factor in gusts to about 40 mph, visibility could be a problem. Remember to check WSDOT conditions before you drive!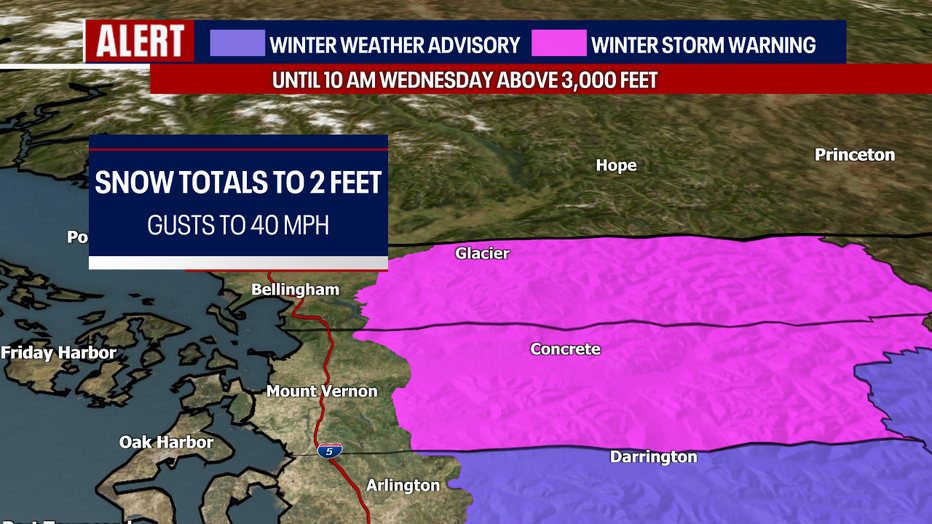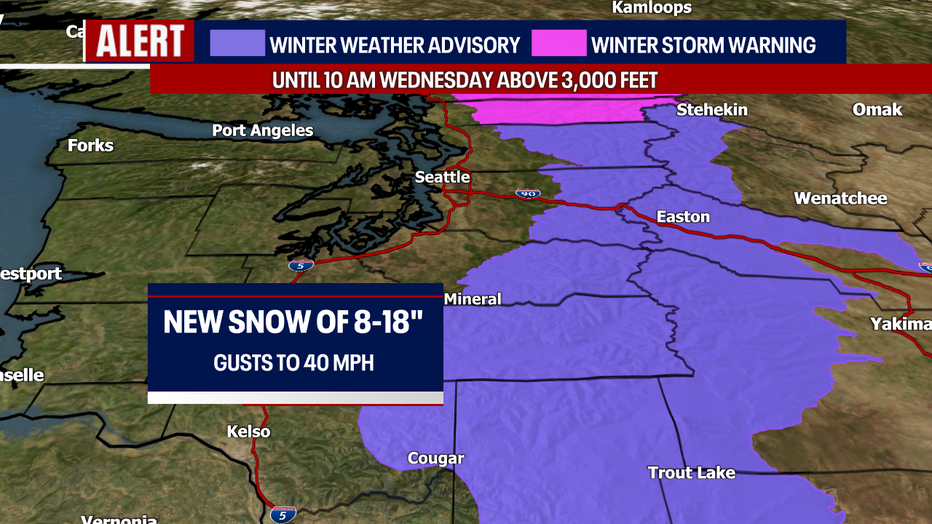 It's great seeing snow return to the mountains when it comes to the health of our snowpack. The latest report shows that snowpack numbers are dropping below normal (seen in the yellow colors below):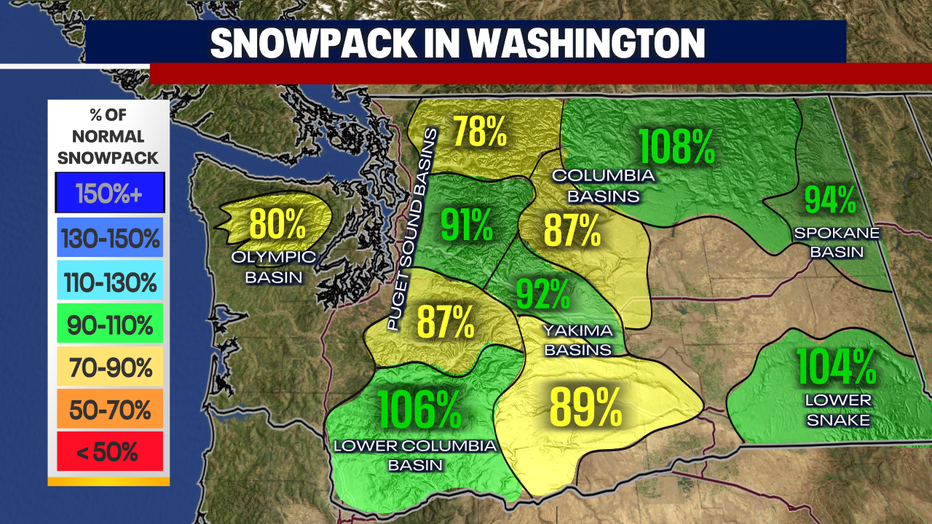 Wednesday will trend mostly cloudy and dry. Thursday will offer a touch of "false spring" as highs boost to the mid 50s under partly sunny skies in the afternoon. 

Showers may return on Friday as temps dip to the low 50s. While the weather models have been back-and-forth on the forecast for this weekend, the newest data today suggest Saturday and Sunday may be mainly dry with overcast skies. A cold front may march through the region Monday morning, marking a return to wetter weather. We'll watch the updates for you and bring you the latest.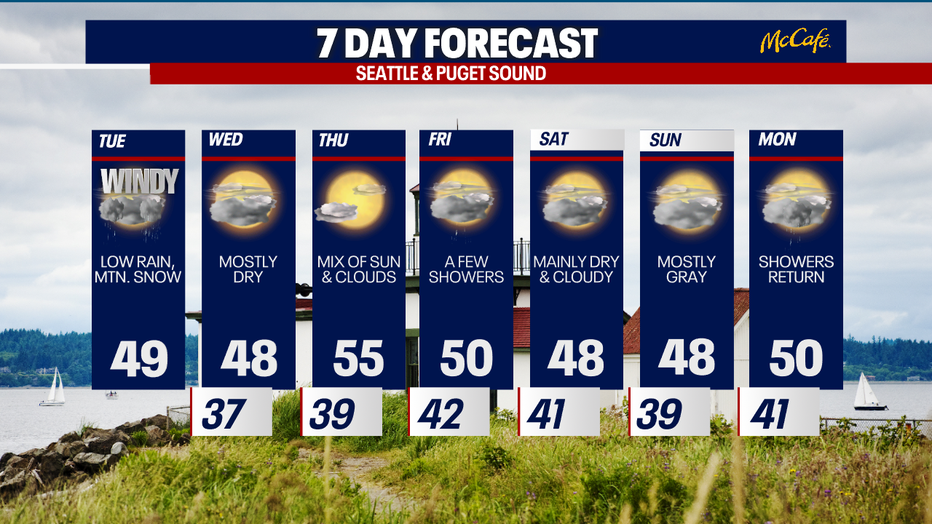 Have a wonderful day!

Warmly, 

Meteorologist Abby Acone
Follow me on Twitter @abbyacone, Instagram @abbyaconewx, TikTok @abbyaconetv and Facebook (Meteorologist Abby Acone)