Seattle weather: Sunshine Friday, rain and mountain snow hits Saturday
SEATTLE - Friday will bring patchy morning clouds and lots of afternoon sunshine to Western Washington. 
After a chilly and foggy start in some locations, the sunshine will be back midday. It should be a beautiful afternoon for most spots around the Puget Sound area, but clouds may hang on longer on the Washington Coast.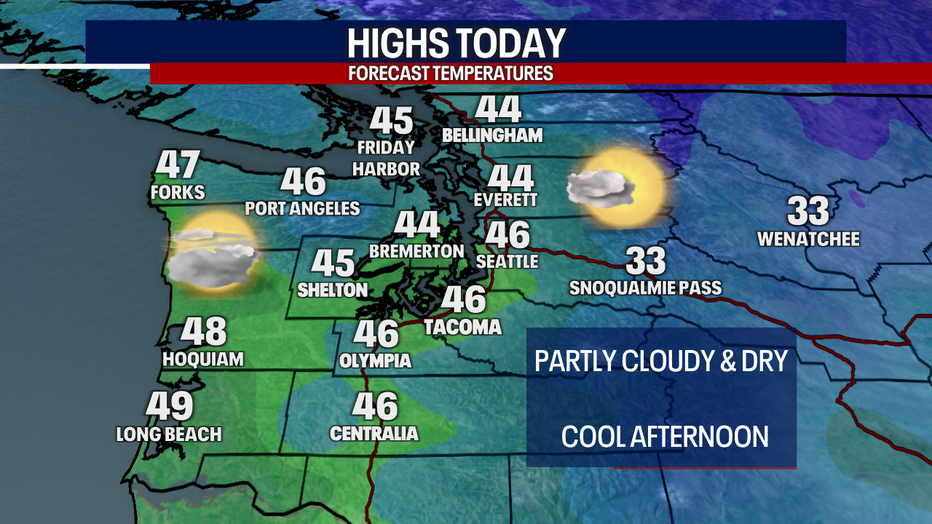 Unfortunately, two sunny days in a row might be too much to ask for this time of year in Western Washington. The next weather maker hits Saturday, bringing widespread rain to the area. This will be a pretty fast moving system, so steady rain should transition to on and off showers quickly as the front moves through.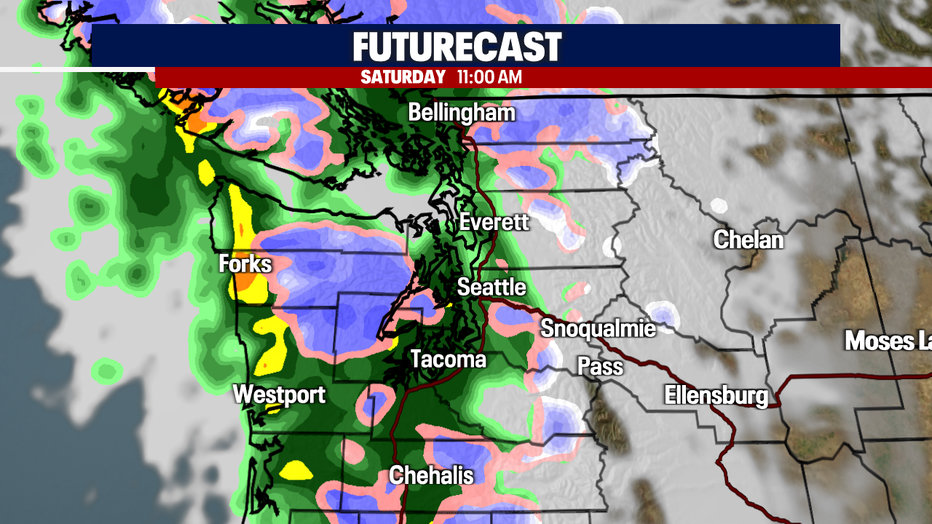 This system will have a big impact in the Cascades with 6 to 12 inches of snow expected at the pass level.
After a few early morning showers Sunday, the rest of the day looks dry and cloudy with temps in the mid 40s. We are in for a nice dry stretch next week with a mix of clouds and sun.