Seattle weather: Sunny, chilly Friday ahead before lowland rain, mountain snow returns
Seattle - Temperatures will continue to drop Thursday evening. If you're planning on heading out - get ready for temperatures in the upper 30s. Here is a look at your evening forecast: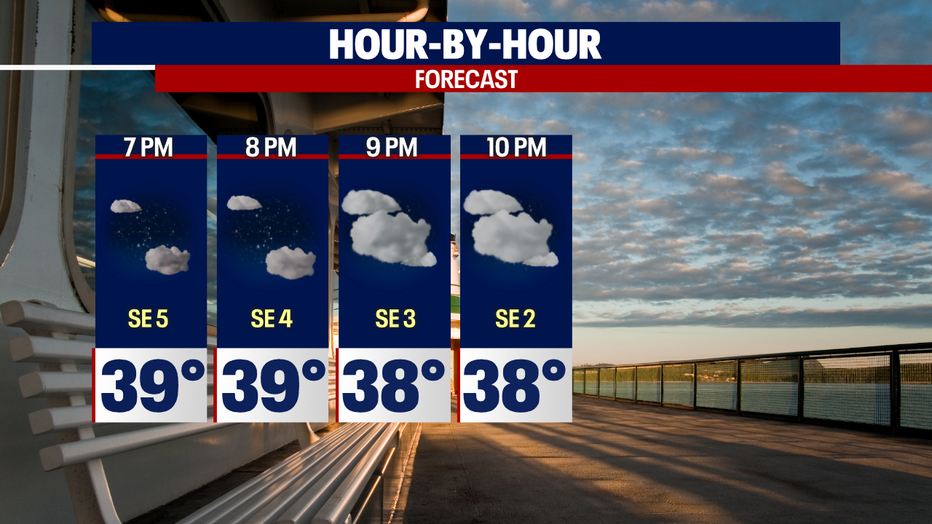 Overnight lows will bottom out in the 30s tomorrow morning as some fog develops in the South Sound. This will quickly lift!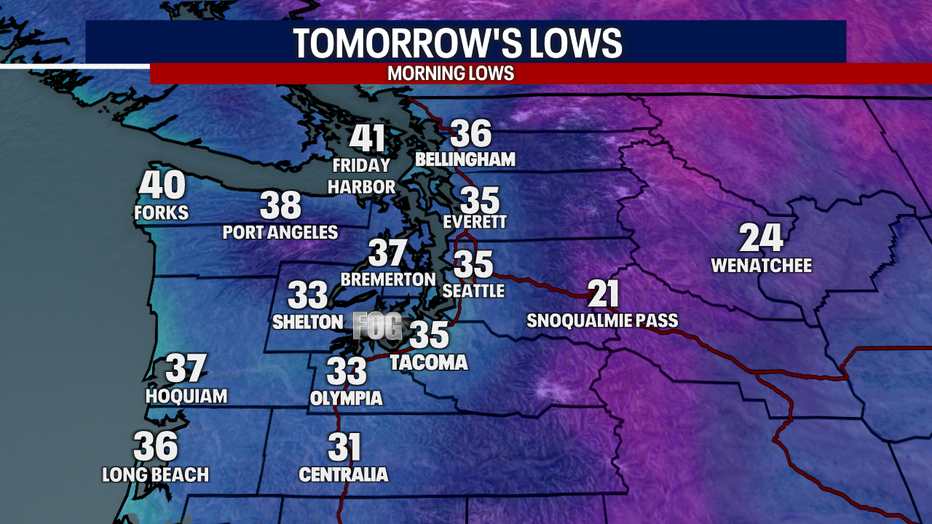 The clouds hanging around Friday morning will dissipate as the sun beats down on Western Washington. Here is a look at what you can expect by the afternoon: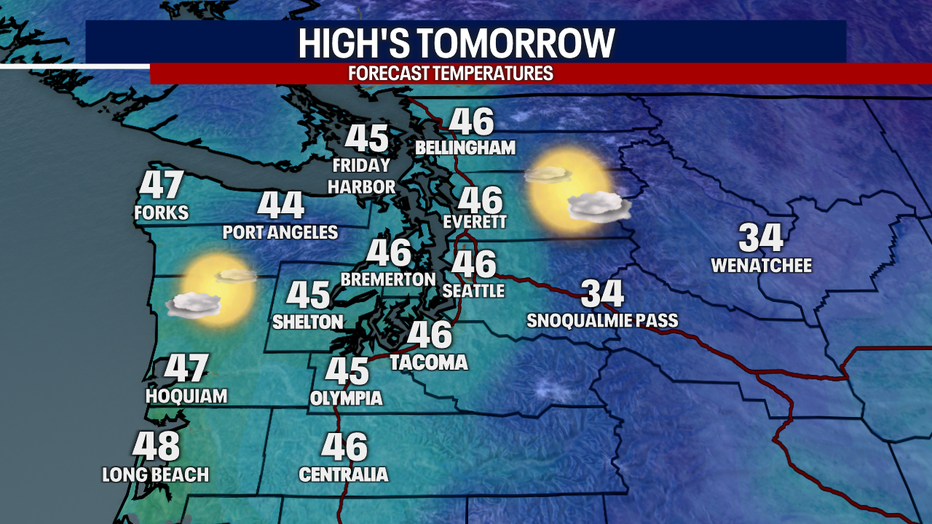 Our next system will arrive on Saturday. This will increase lowland showers, mountain snow, and kick up the wind speeds at times.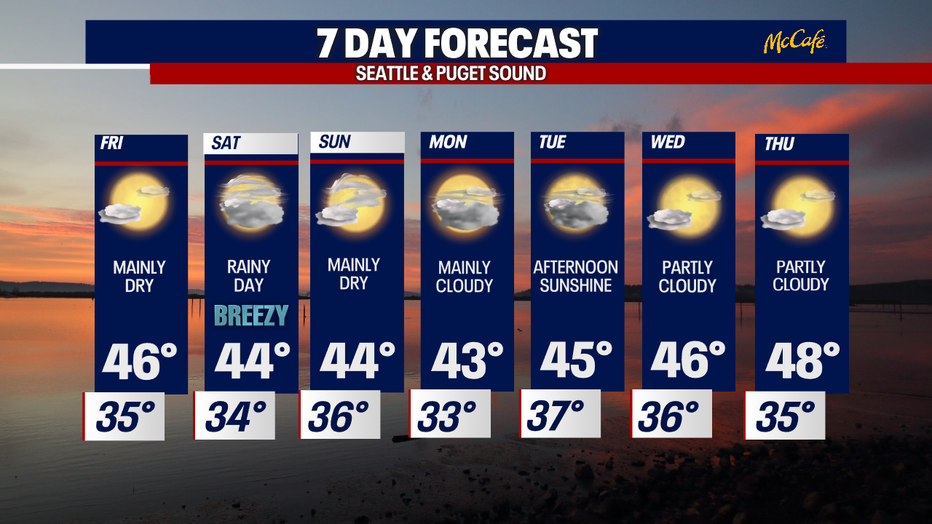 Have a good one!