Seattle weather: Quiet week of weather ahead with chilly mornings
SEATTLE - It may be chilly, but we'll have several days of quiet weather ahead! Lows will drop to the 30s almost each morning. Afternoon highs will only lift into the mid 40s.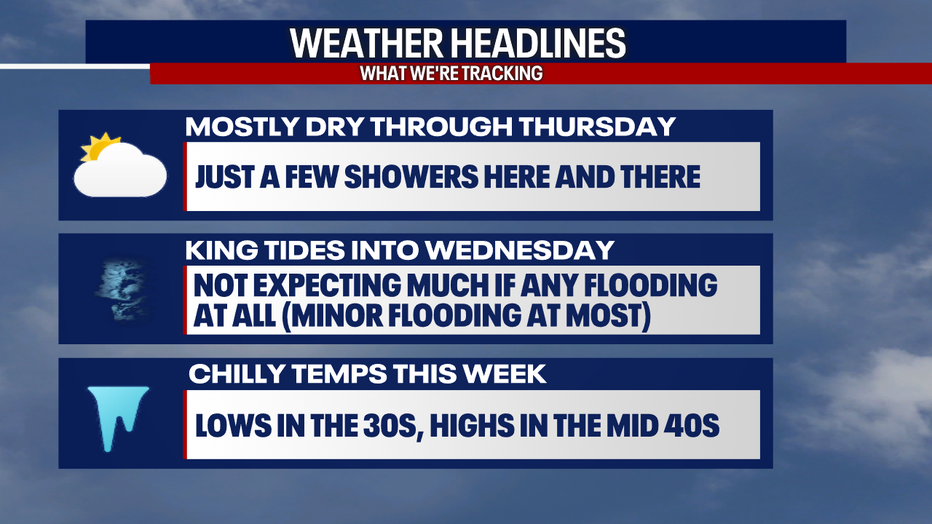 Early showers will give way to mostly dry weather this afternoon. Highs will stay a few degrees below average.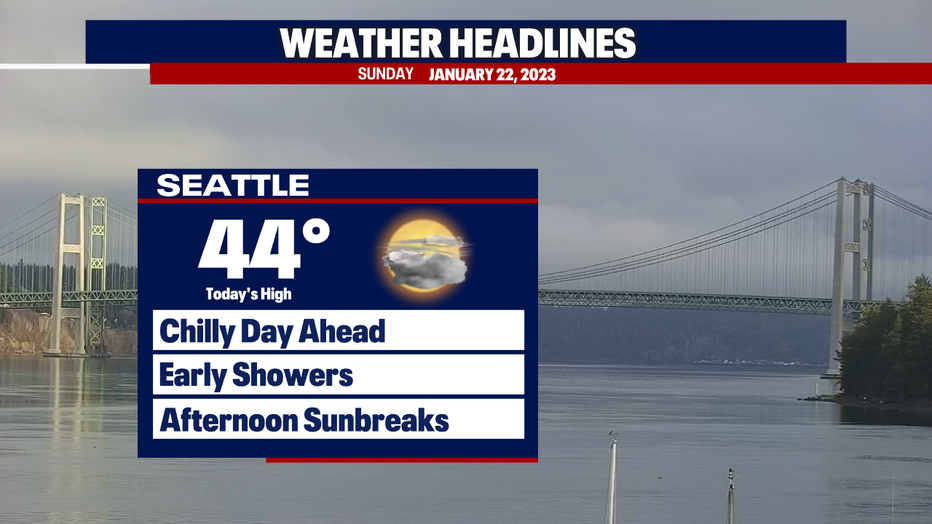 Along the South Coast of Washington, there could be sneaker waves today which can be quite dangerous – keep this in mind.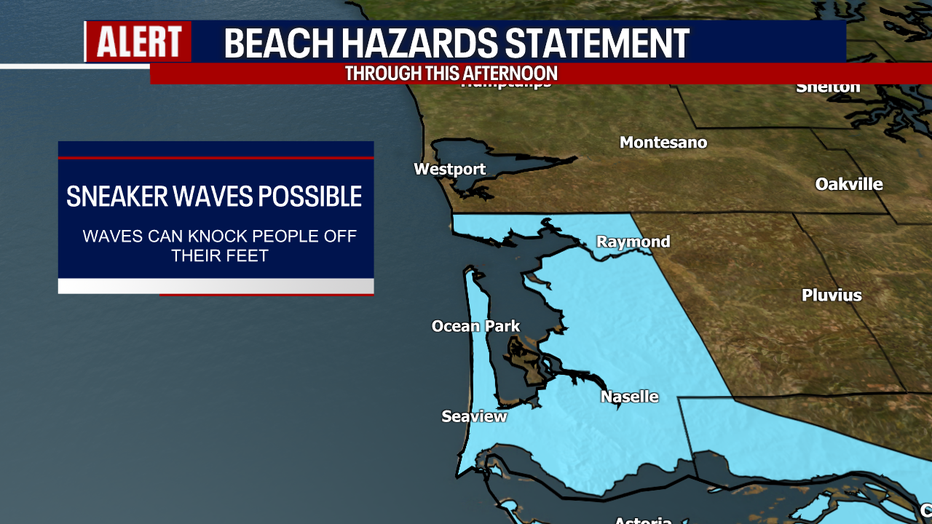 King tides are in the forecast for many places in Western Washington; however, we're not expecting flooding for most. These high tides won't be nearly as impactful as the event in late December. That's because we're not tracking a strong onshore flow and storm system to coincide with these king tides. There could be isolated, minor coastal flooding today, particularly along the North Coast and southern coast of the Strait of Juan de Fuca, but this chance isn't high enough to issue and official alert. Here's a look at when certain places will see king tides: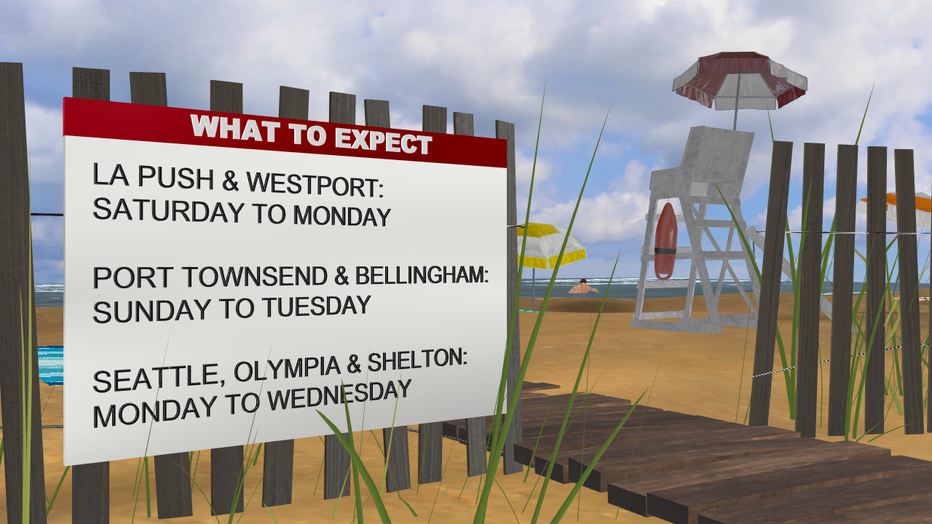 Early Monday, there may be spotty showers and fog. The afternoon should be mainly shower free. A few showers could make an appearance on Tuesday, primarily north of Seattle and closer to the Canadian border. Wednesday and Thursday will be dry and mostly cloudy – great for getting outside. A little lowland rain and mountain snow could return next Friday and Saturday.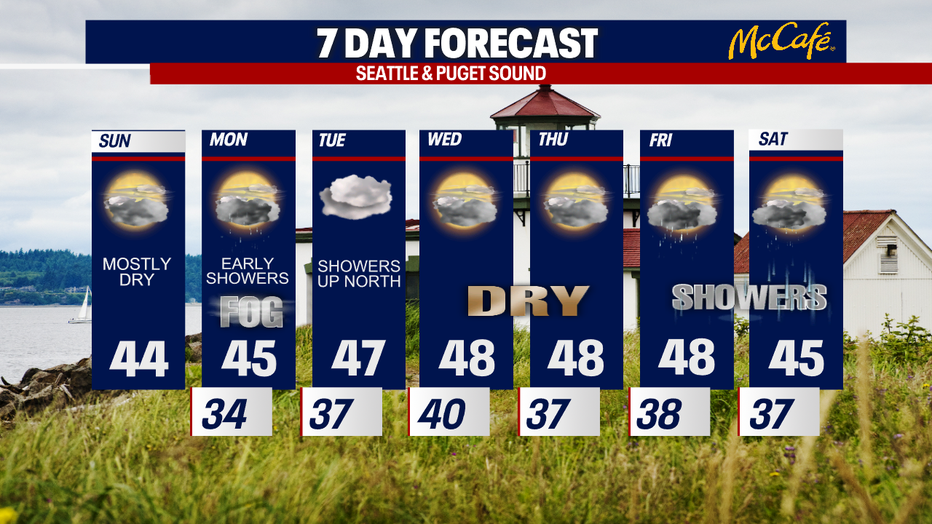 Take care, 

Meteorologist Abby Acone
Follow me on Twitter @abbyacone, Instagram @abbyaconewx, TikTok @abbyaconetv and Facebook (Meteorologist Abby Acone)