Seattle weather: Chilly and mostly dry week ahead
SEATTLE - It may be chilly, but Monday will be dry! Highs will be below average, only reaching for the low to mid 40s. Mostly cloudy skies are on tap.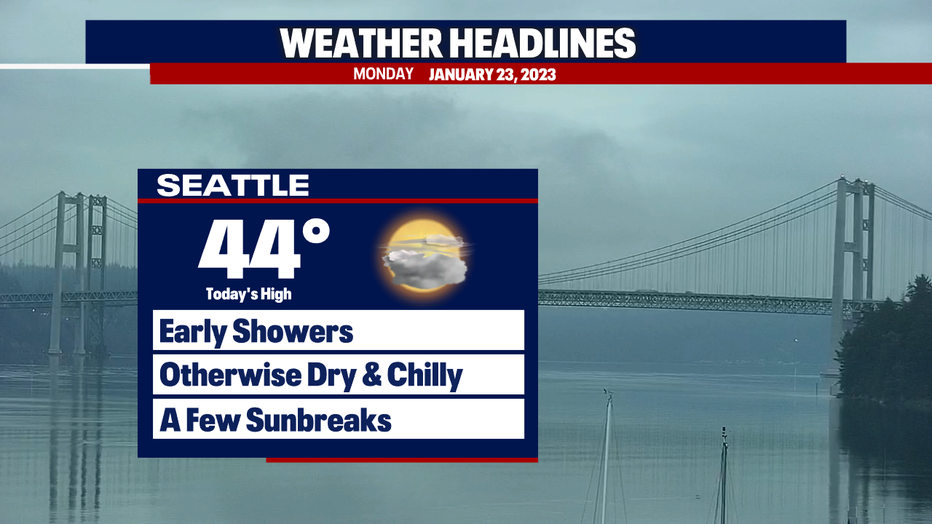 We had a few showers earlier this morning, but the atmosphere is drying out. There should be some sunbreaks amidst the clouds today.
Some areas are contending with fog this morning, but visibility should gradually improve.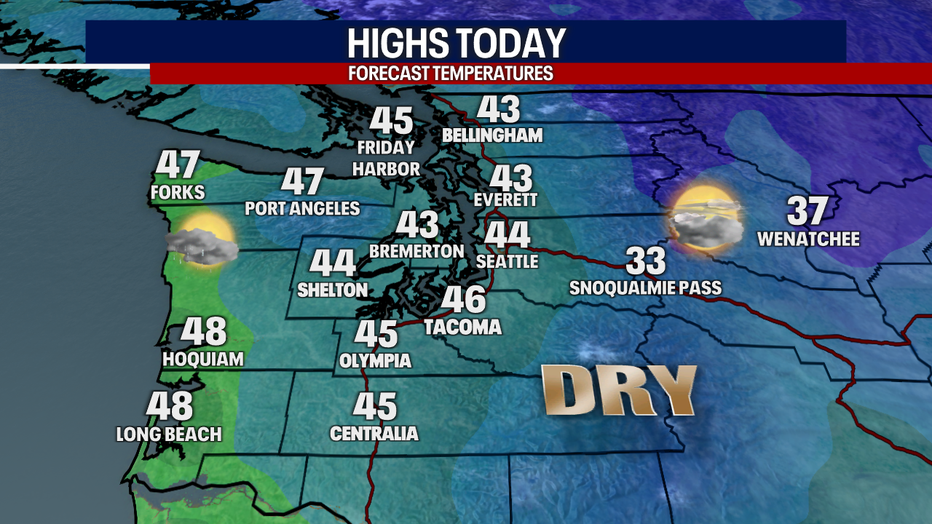 Early tomorrow morning, a system to our north could trigger some isolated showers of lowland rain and mountain snow (mainly along and north of Everett). Otherwise, Tuesday will be shower free. 
King tides are expected in Seattle, Olympia and Shelton Tuesday and Wednesday mornings. However, we're not forecasting any flooding. That's because the weather pattern is looking very stable.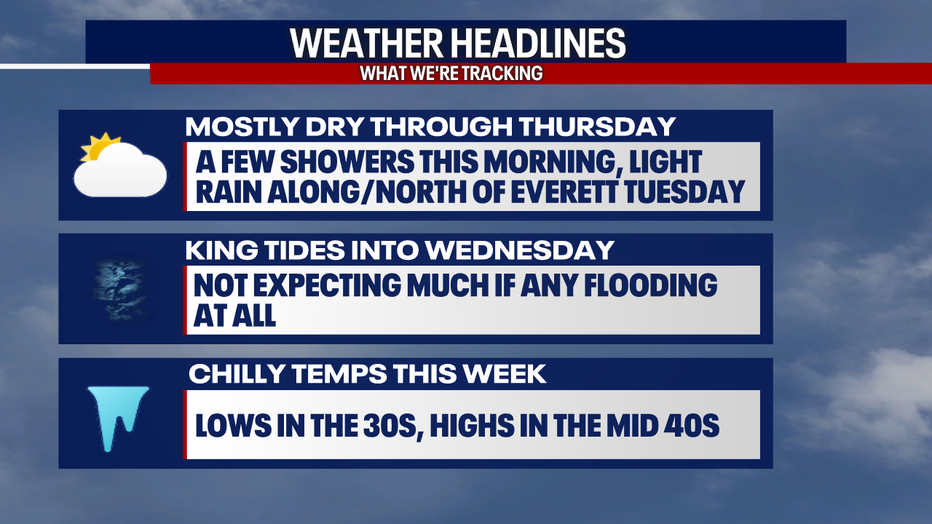 As a ridge of high pressure builds offshore, Wednesday and Thursday will wind up dry. Pockets of fog are possible early Wednesday.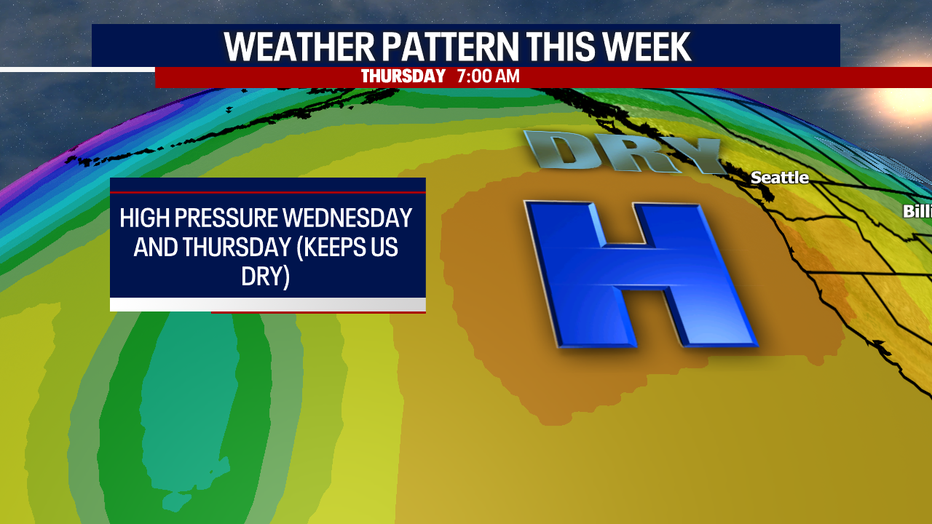 For those dreaming of later sunsets, here's a glance at the first 5, 6 and 7 p.m. sunsets this season.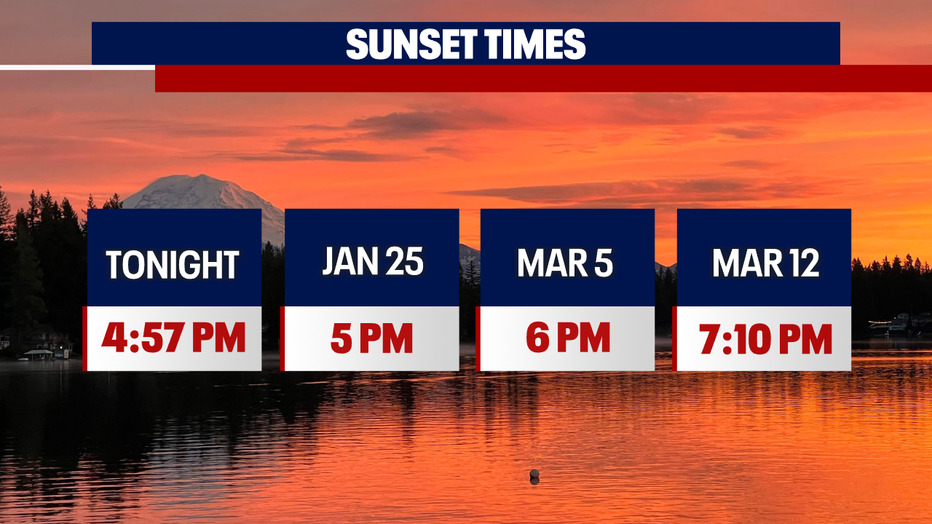 A little lowland rain and mountain snow could return Friday and Saturday. Very cold air settles in by Sunday.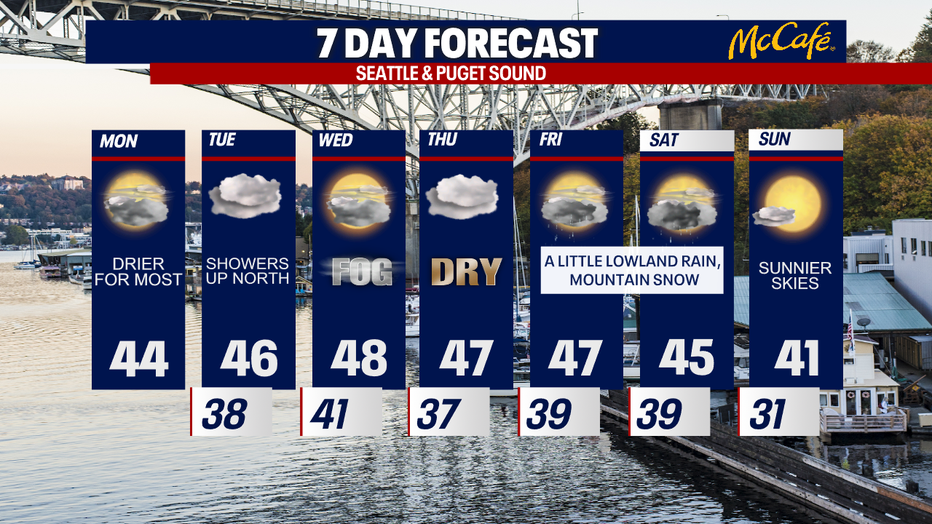 I hope you have a wonderful Monday!

Take good care, 

Meteorologist Abby Acone
Follow me on Twitter @abbyacone, Instagram @abbyaconewx, TikTok @abbyaconetv and Facebook (Meteorologist Abby Acone)