Record-breaking low pressure cyclonic system
SEATTLE - The Weather Alert Day remains in effect as high winds and seas continue to be a threat. The system is weakening as it approaches British Columbia at this hour but will continue to pack a punch. The gusty winds, widespread rain, thunderstorms, and high surf will remain in our forecast tonight.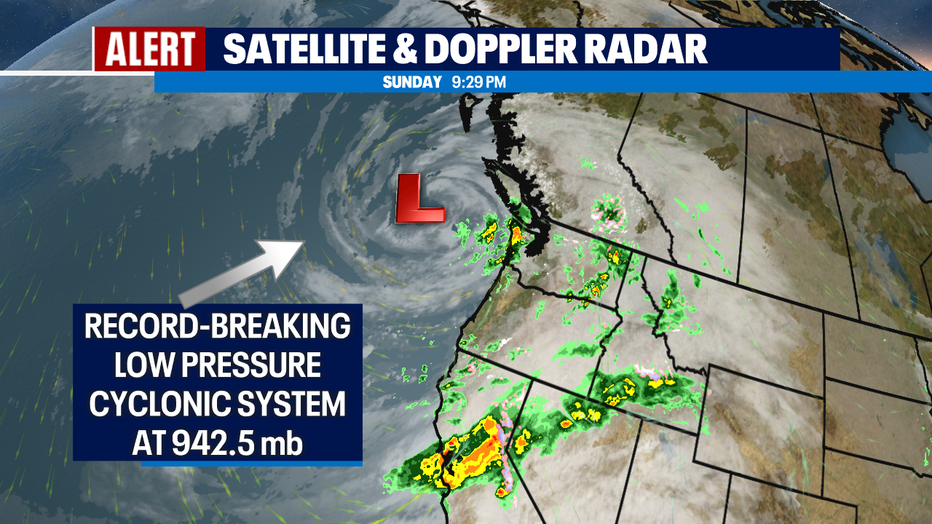 High wind warnings and advisories are still in effect at this hour (10pm). We'll have to watch these highlighted areas closely tonight as these winds continue to come and go. Earlier this evening (9pm) there was a report of an 86mph wind gust in Ocean Park!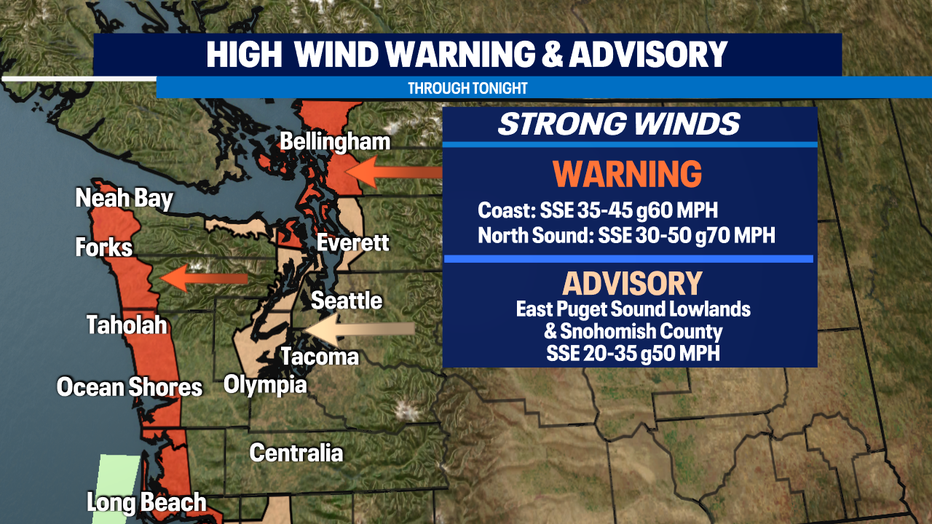 We had a line of thunderstorms developing across parts of the Olympic Peninsula today and that was a big factor in how we saw damaging wind gusts across the lowlands this afternoon. The leading edge kicked up some strong winds around 3pm before the rain rolled in. Did you feel it? 
Here is a look at some of the peak wind gusts in the last 24 hours: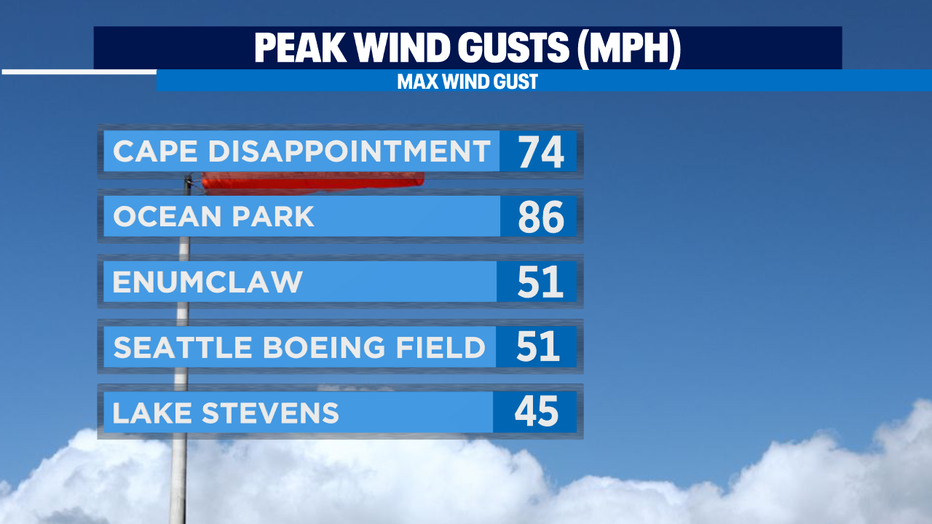 Strong thunderstorms continue to develop across the Pacific and a brief waterspout/tornado can't be ruled out along the coast. This threat is especially for those in Grays Harbor and Pacific county. Special marine warnings have been popping up throughout the evening offshore. Use caution tonight and stay indoors.
Here is a look at some of the warnings in place along the coast: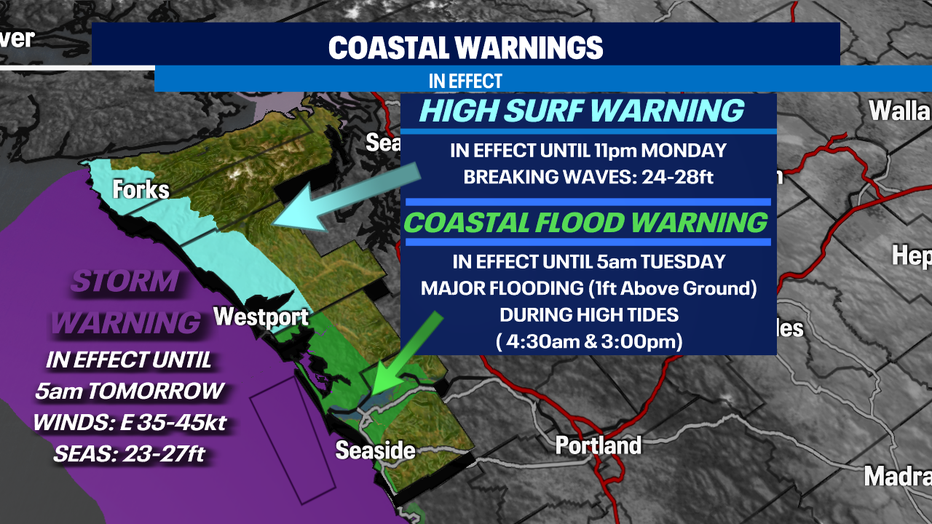 It'll continue to be sloppy on that early morning commute so take it easy out there. If you're traveling through the passes our snow levels will fall between 4,500'- 5,000'ft tonight. Most of the passes will see rain but a light dusting can't be ruled out.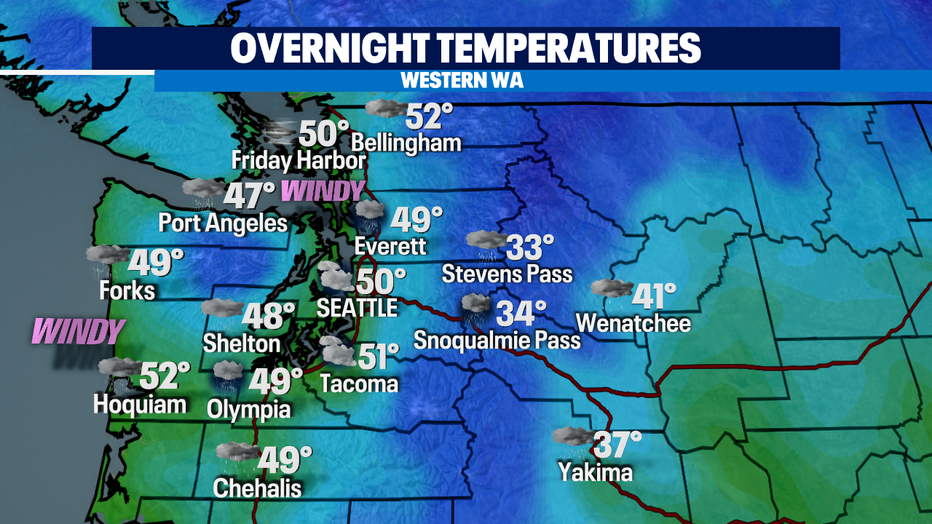 The bomb cyclone got down to its lowest pressure at 942.5mb earlier today, breaking the old record set at 943mb! Very impressive and quite a sight to see. I hope you stay safe out there and I'll see you tomorrow :)