Seattle weather: Rainy and gusty into Monday
SEATTLE - On this Seahawks Sunday, we're tracking scattered lowland rain, some mountain snow and gusty conditions. We stay gray and wet Monday, but mostly dry weather takes hold Tuesday into Wednesday. Rain returns in earnest by Thursday.
If you're lucky enough to go to the Hawks game today, pack warm and waterproof layers. There may be a few sunbreaks, but rain is expected. It'll be breezy as well with gusts potentially to 20-30 mph. Temperatures will waver on either side of 50 degrees.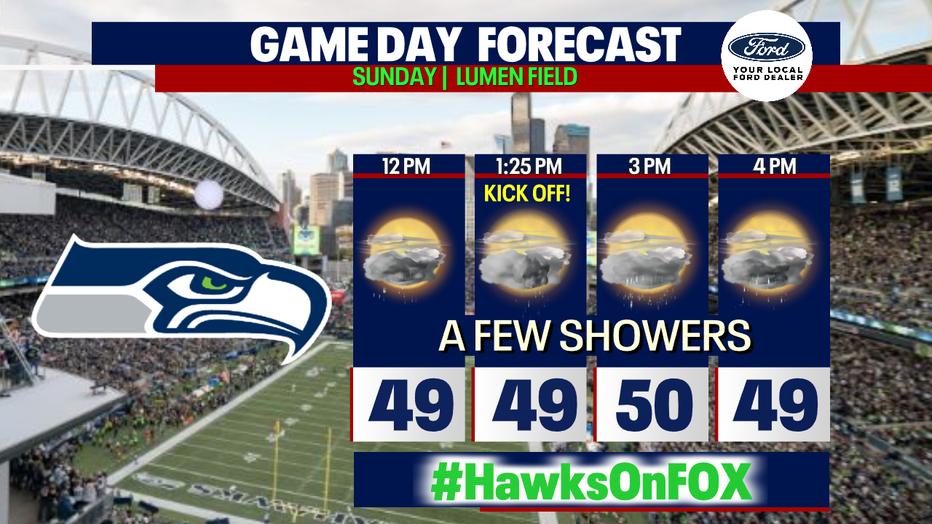 Here's why we're forecasting soggy weather at times this week: several storm systems will be brewing over the Pacific, occasionally triggering wet weather in Western Washington.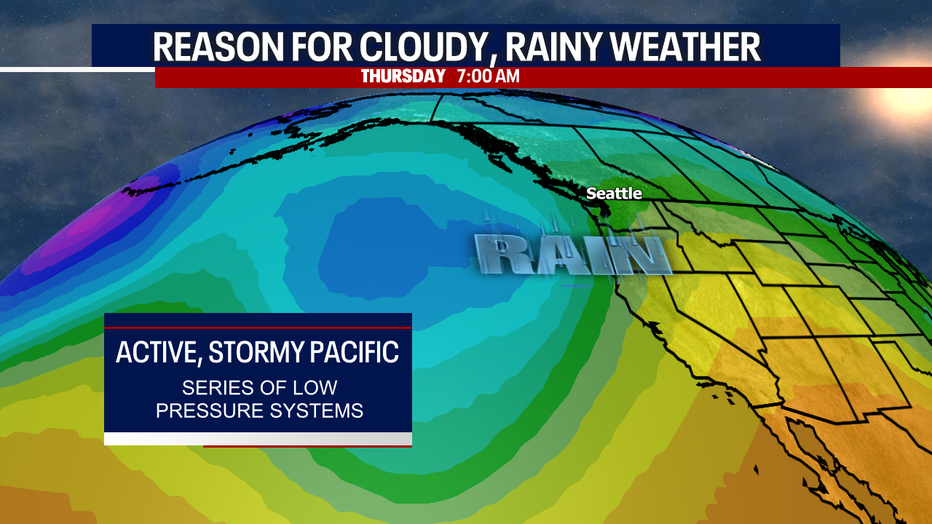 Along with the rain today, there may be small hail and graupel. Here's a graphic that shows the difference between these two precipitation types: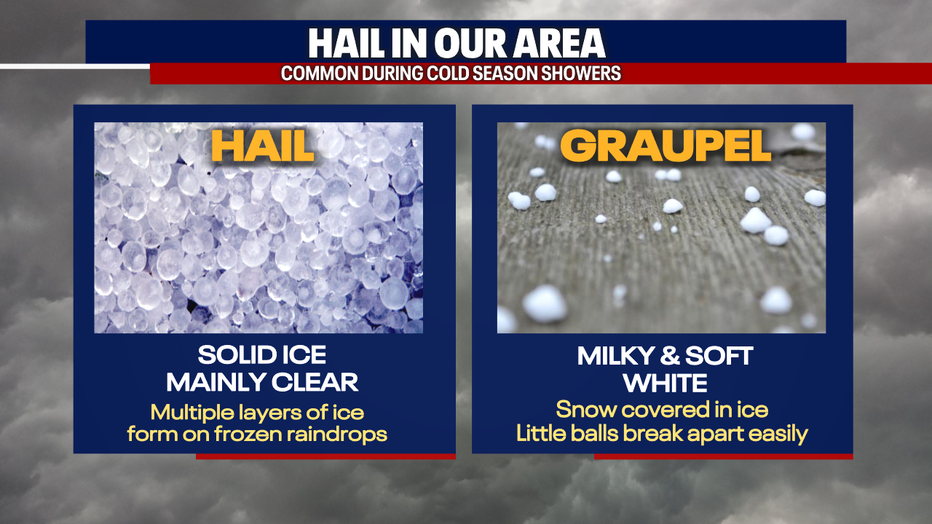 A little lightning can't be ruled out either. The best chance for thunder will be over Southwest Washington.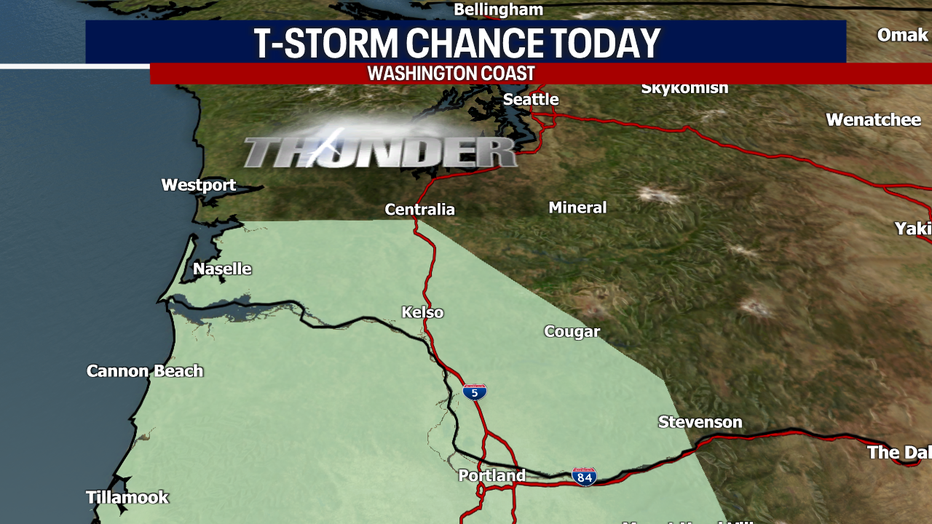 As of earlier this morning, parts of Highway Two west of Stevens Pass was closed due to avalanche danger. Check WSDOT conditions here before you travel.
Between two and five inches could accumulate through late tonight over Stevens and White Passes. Precipitation will mostly fall as rain for Snoqualmie Pass, but that could change over to snow later tonight.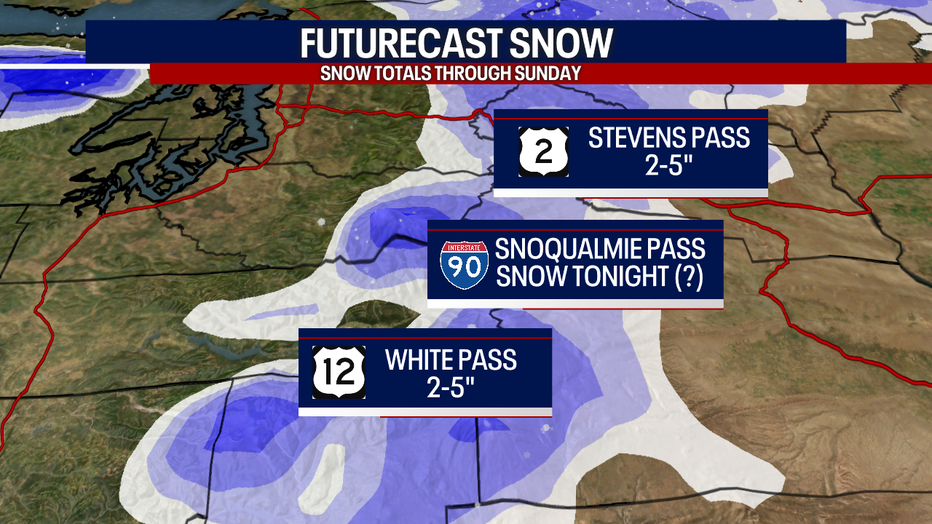 Today, there may be minor coastal flooding. That's why the National Weather Service issued these alerts here: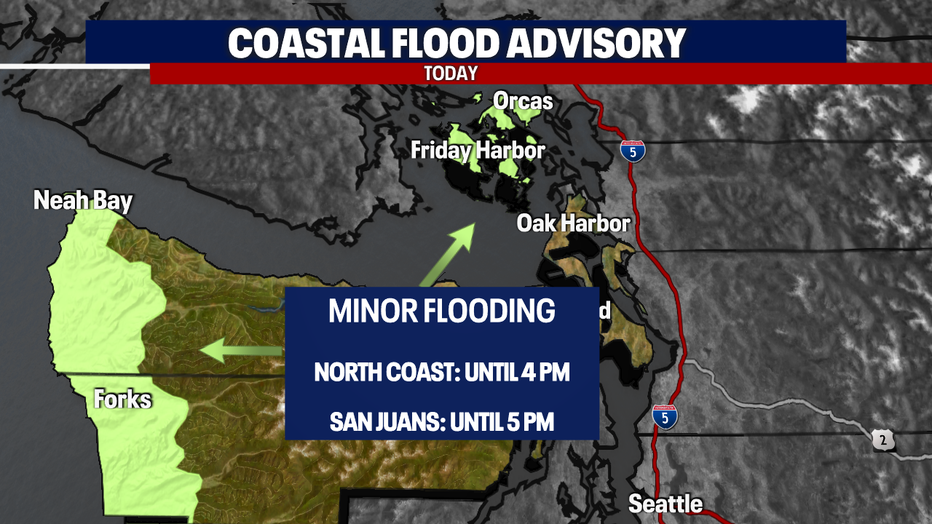 There's also a Flood Warning posted for the Skokomish River in Mason County until late tonight. Minor flooding is expected.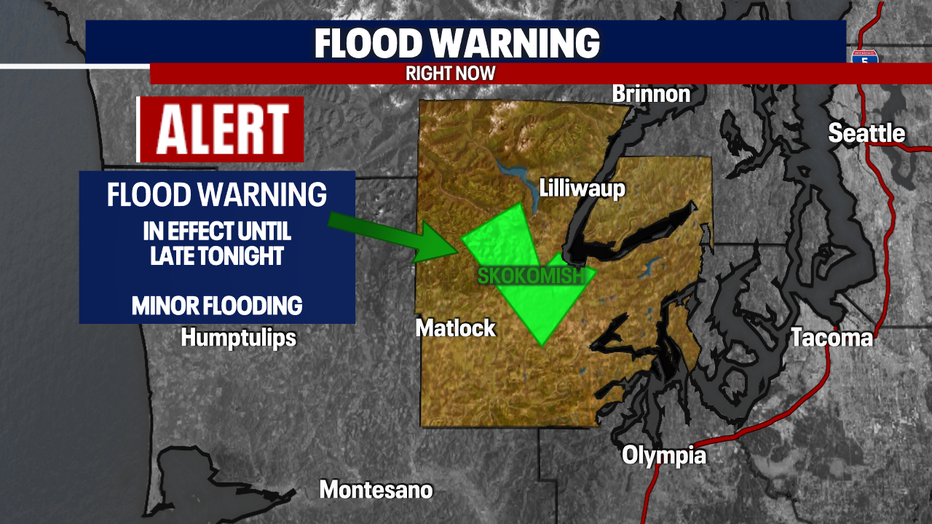 Let's talk about winds. This afternoon, gusts could blow from 20-30 mph for most. It's possible gusts could briefly reach 35-40 mph for parts of the coast and the Salish Sea, but winds will probably fall shy of needing an official Wind Advisory. Monday could be blustery as well, perhaps slightly windier. 
Tuesday afternoon looks dry and sunny - enjoy the break from the showers! Wednesday will also be great for getting outside; highs will reach the low 50s and dry weather is on deck. Soggy conditions are back by Thursday as an "atmospheric river" pattern develops. This could increase the risk for river flooding and burn scar debris flows. Stay tuned for updates this week!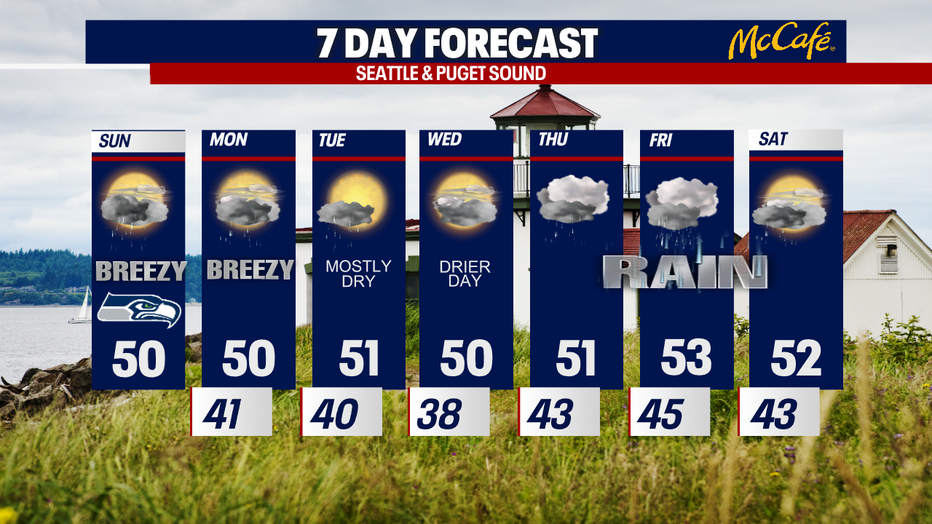 Take care and Go Hawks :)
Warmly, 
Meteorologist Abby Acone
Follow me on Twitter @abbyacone, Instagram @abbyaconewx, TikTok @abbyaconetv