Rain decreases into the MLK holiday with more rain looming mid week.
Seattle - Sunday marks the 14th day with above average highs at SeaTac! Sunday hit 50 at the airport which was nine degrees cooler than Saturday.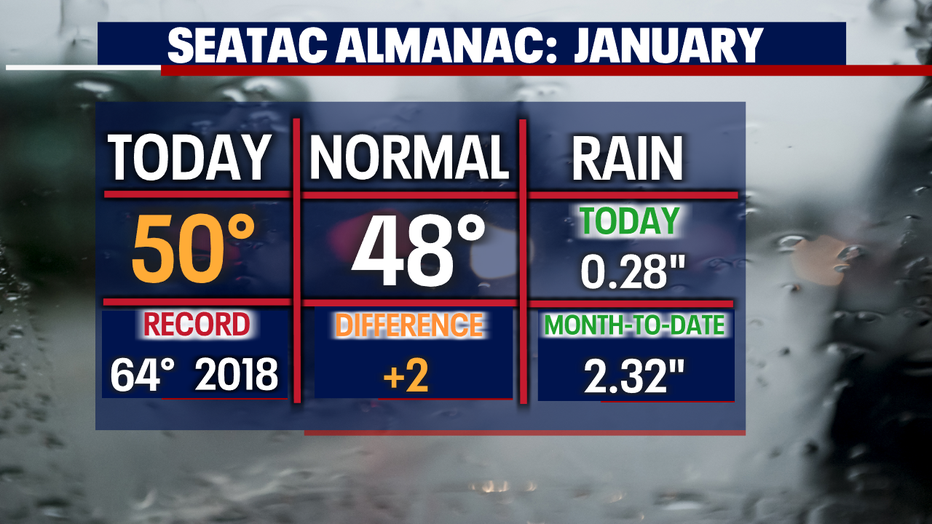 Overnight look for showers to decrease as we push towards sunrise at 7:51am with morning temps in the low to mid 40s.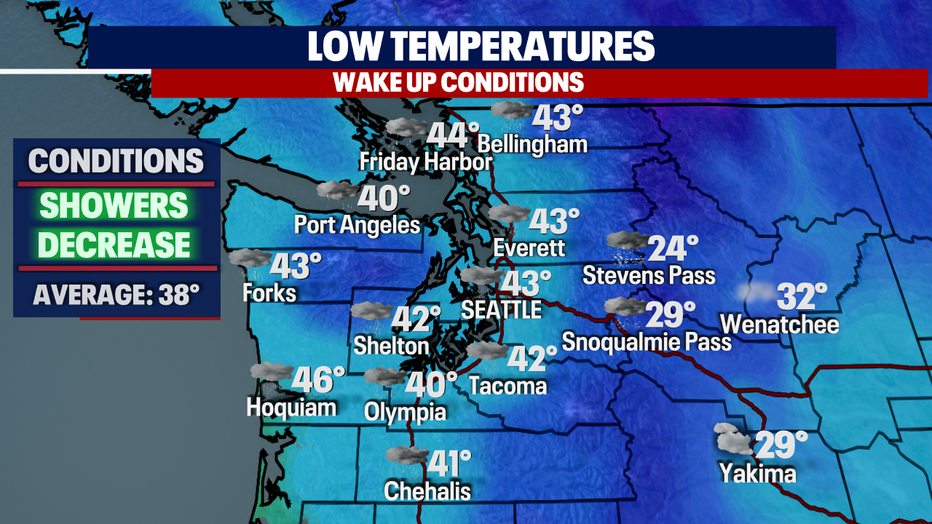 We are still watching area rivers for flooding.  The main concern still is the Skokomish River near Potlatch in Mason County where levels are at minor flood stage.  
A "Flood Warning" remains in effect until further notice for the Skokomish.  Water levels will continue to recede through Tuesday, but by late Tuesday night into Wedenesday more rain is forecast and that will bring levels back up to near 17.63ft to moderate flooding.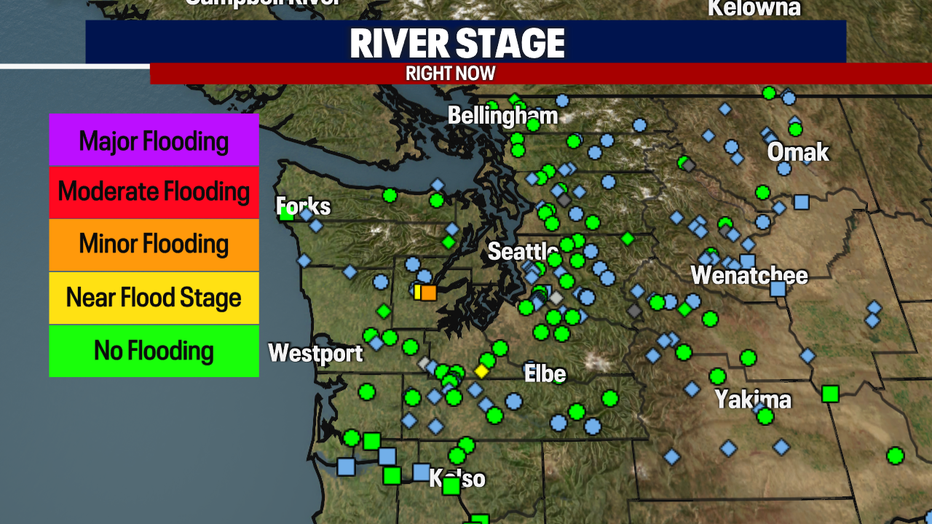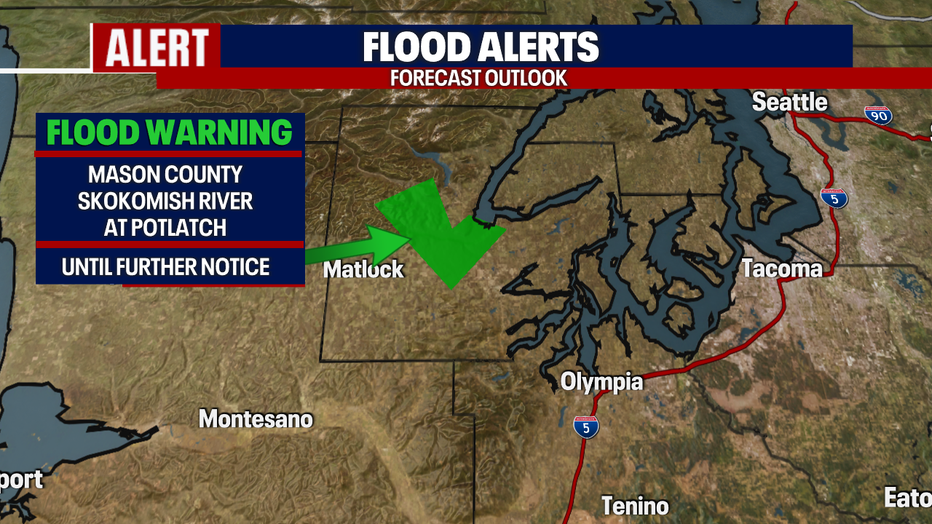 Here's a peek at Monday, MLK Day, as most around Puget Sound see filtered sunshine with mainly dry conditions.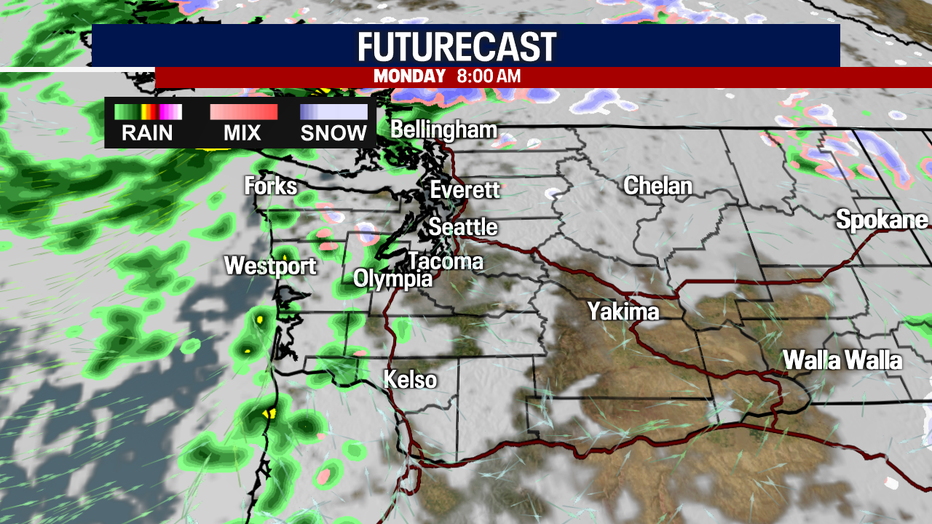 We'll see more clearing by 6pm during the evening commute.  Highs top out in the mid to upper 40s near normal (48).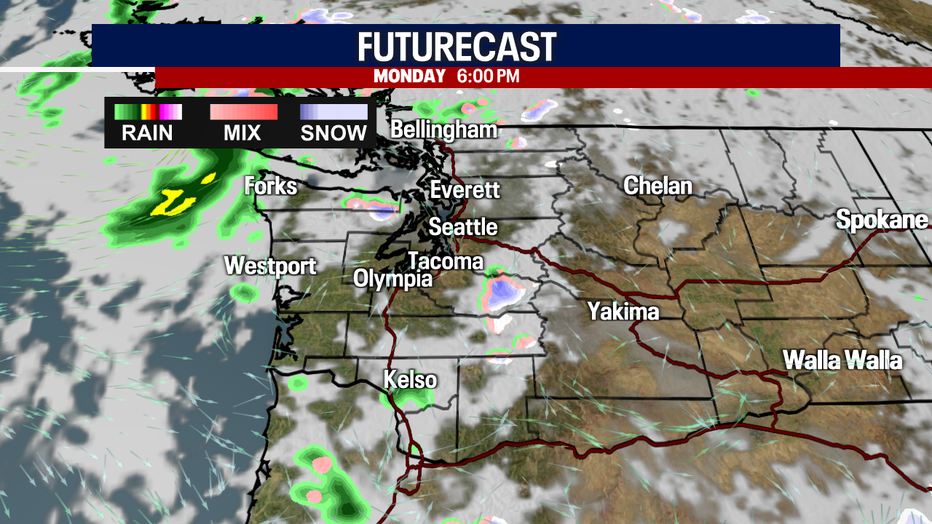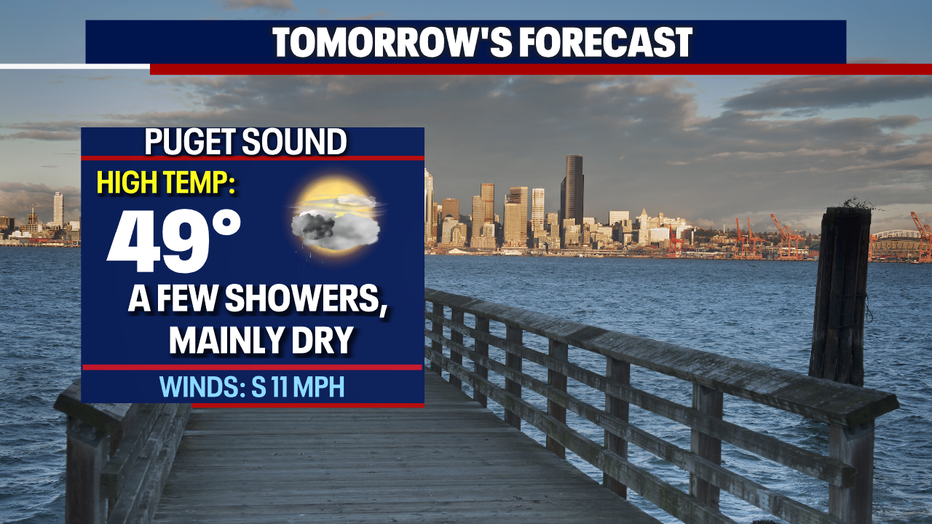 By very late Tuesday into early Wednesday showers will move back in hitting the coast first.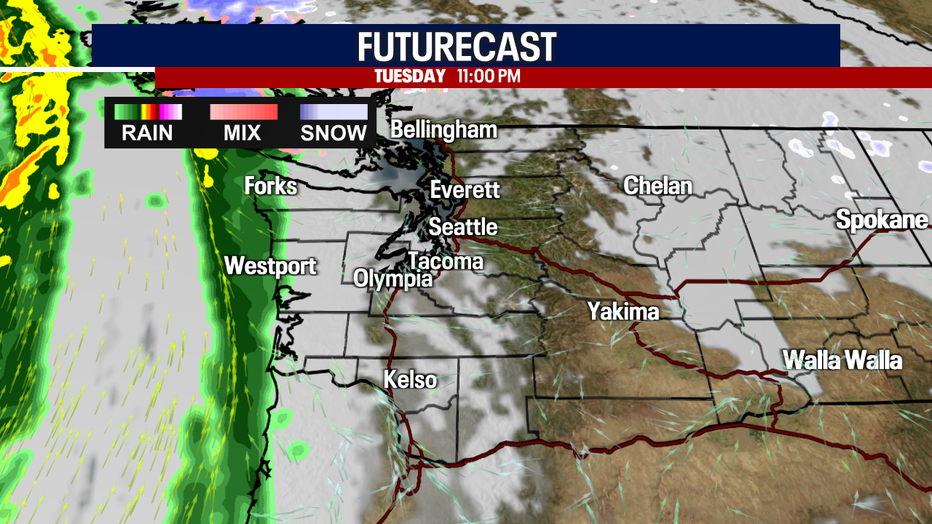 The I-5 corridor will become saturated with rain once again by 8am Wednesday.  The mountains will also start to see more snow flying, especially the southern Cascades.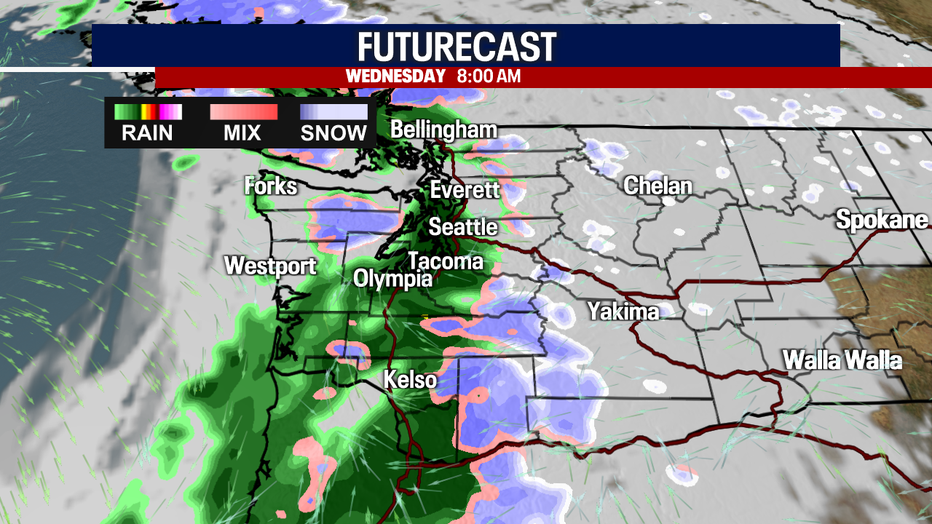 Winds will also kick up at times for Western WA as Wednesday's system blows through the region.  Highs look to cool below average landing in the mid 40s.  
The rest of the week features a break in systems with a couple of dry days Thursday and Friday under partly to mostly cloudy skies.  Highs hang in the mid to upper 40s.  
And the weekend brings back a few quick moving storms bringing lowland rain and mountain snow.  Enjoy! 
Have a great week everyone!  ~Erin Mayovsky, FOX 13 Forecaster