Rain chances continue tomorrow with gusty winds in the Cascades and Foothills
Seattle - Showers have been on and off all weekend long! Here is a look at how much rain we have accumulated in the last 48 hours (as of 9:30pm Sunday night):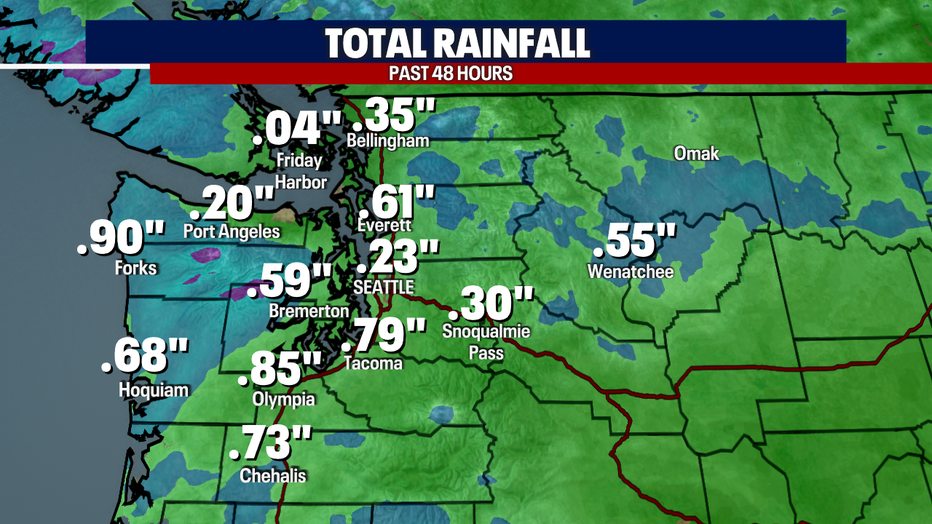 Due to all the rain in the Olympics and across Mason County, the flood warning for the Skokomish river remains in effect at this hour. Minor flooding is expected to subside late Tuesday.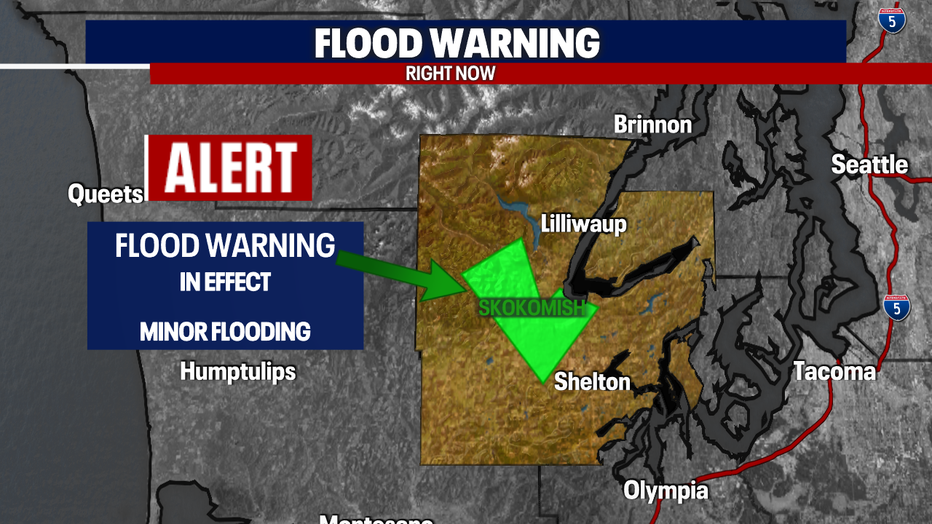 It'll be cool and cloudy for most of us tomorrow. Showers will begin to kick up again, and begin working their way towards the NE. Gusty winds will greet a few of us too! Expect gusts up to 30-35mph in the Cascades and Foothills. Here is a look at tomorrow's commute forecast: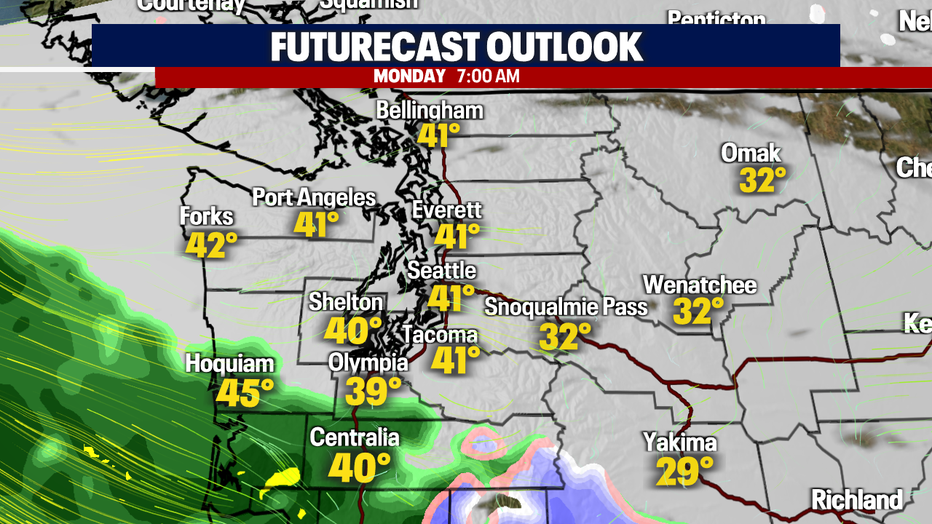 Temperatures will remain comfortable and above normal. Gusty winds will continue for those in the cascades and across portions of the foothills - but subside late in the day. Here is a look at tomorrow's forecast: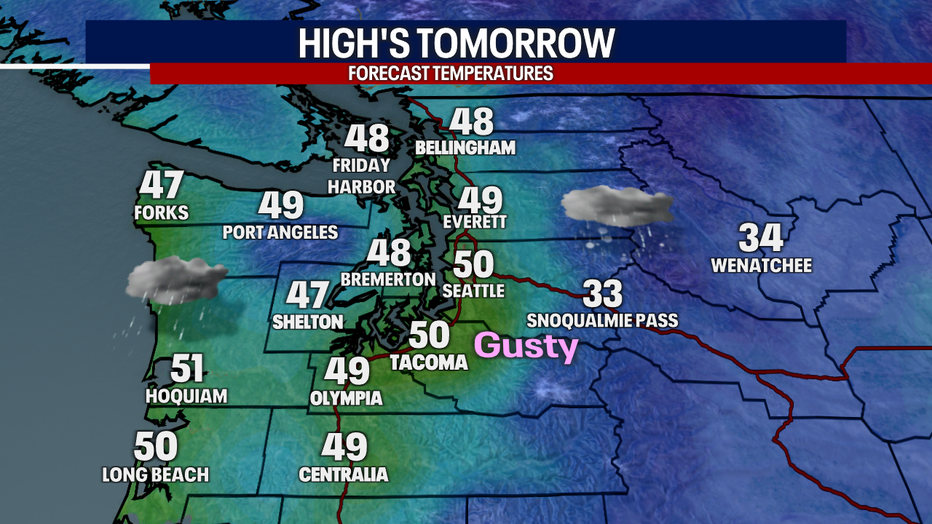 Rain accumulation will range from .10"-.50" tomorrow. If you were out at all over the weekend - you know what to expect! Here is a breakdown of the futurecast: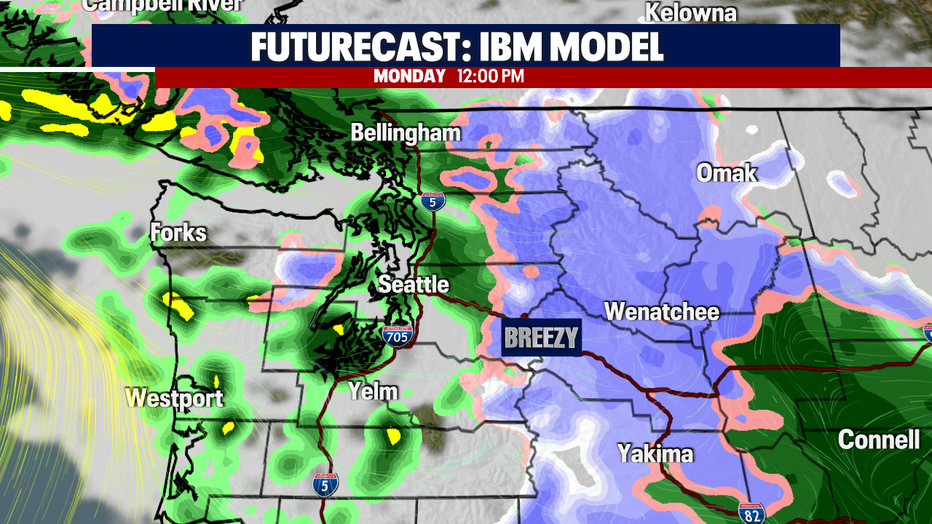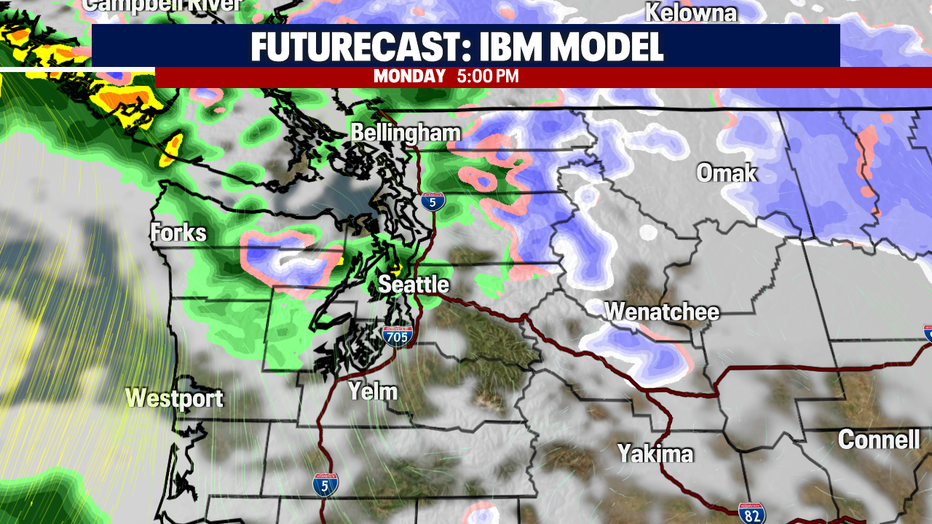 I'll leave you with a look at your 7-day forecast: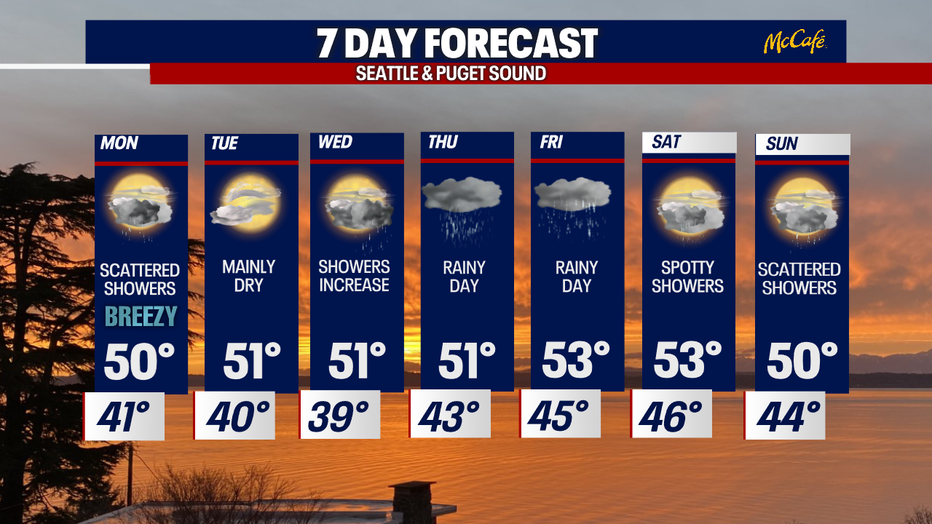 Have a good one!