Clouds increase for filtered sunshine Thursday.
SEATTLE - Happy Wednesday all! 
Clouds will increase overnight for a partly to mostly cloudy Thursday. As the clouds push onshore the coast may see a few spotty showers as we push through mid-day, but we don't expect precip to find its way into Puget Sound.  What you can expect are clouds to stretch across the region with more cloud cover to the North Sound with less to the south.  Highs land in the upper 40s to near 50.  Overnights will land in the mid to upper 30s, near our average for this time of year at 37.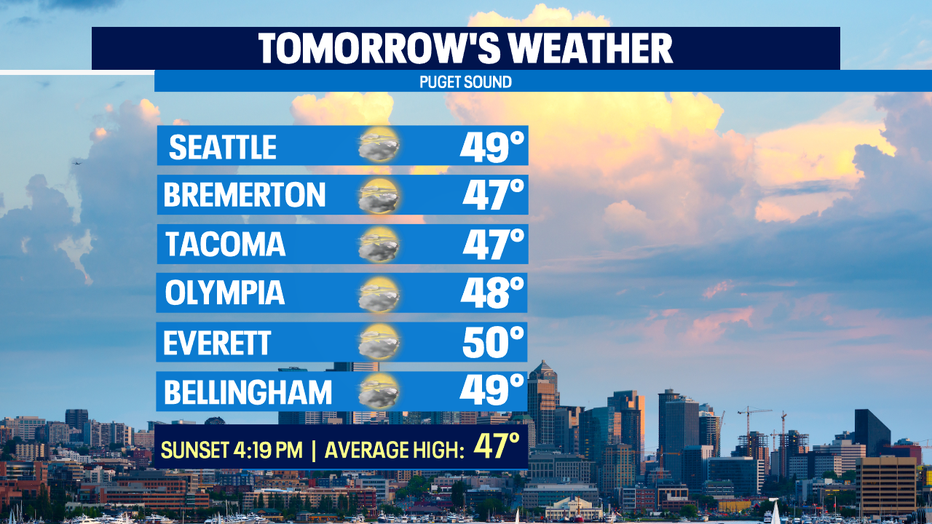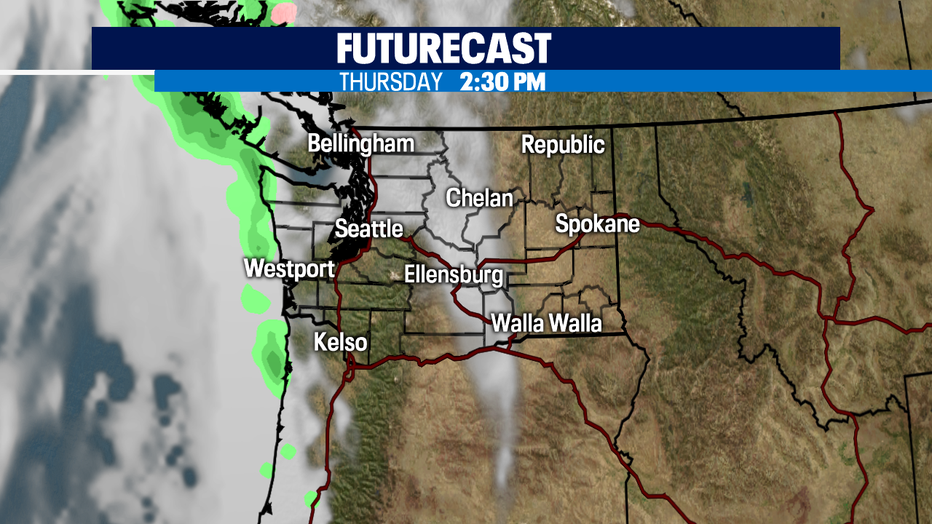 Clouds will retrack back to the coast and out to the Pacific as a ridge builds in heading into Friday and Saturday.  Look for mostly to partly sunny skies with highs in the upper 40s to low 50s.  By Saturday afternoon clouds will once again thicken up as a disturbance drops more showers into the area. The timing on when showers will start to fall is around 4-5pm.  So, if you're thinking about your Husky Football gameday forecast against Stanford... we should kick off with dry conditions, but don't be surprised if a few showers pop up to end the game.  
Rain will continue overnight into Sunday morning before sliding east into the Cascades.  Most of Sunday will be dry with a decent amount of clearing.  Highs Sunday land near 50. Our Seahawks kick off from Lumen Field at 1:05pm Sunday against the NY Giants. Should be dry throughout the game, although we've left a chance for a few lingering showers mid-day.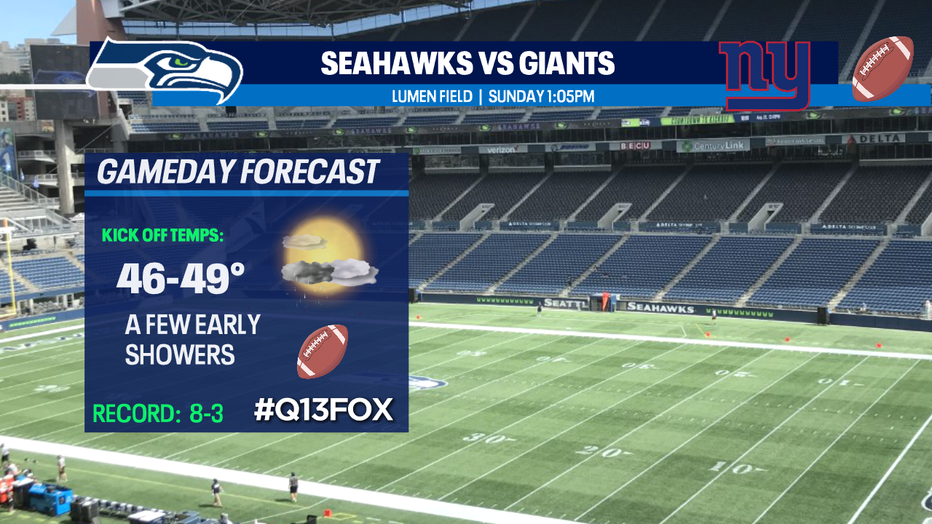 Late Sunday night another disturbance brings more showers. And at this point rain will be with us through much of Monday.  So, it looks like the Sounders FC may kick off with wet conditions from Lumen Field Monday night as they fight for the Western Conference Championship Title.
More rain is expected Tuesday into Wednesday which would feel a bit more like a traditional start to December.  
Have a great night!  ~Erin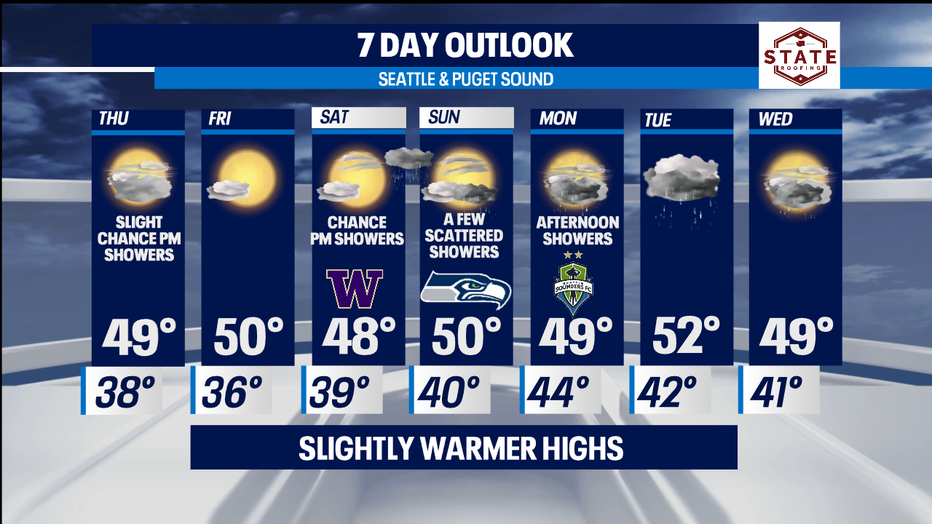 ______________________________________________
Erin Mayovsky, Q13 Forecaster
Twitter:  @ErinMayovsky
FaceBook:  /ErinMayovsky
Instagram:  @ErinMayovsky
______________________________________________
Mountain Outlook: Mainly dry with Cascade sunshine through the weekend.