More rain and breezy days ahead!
SEATTLE - Winds are finally starting to relax after a gusty day!  Overnight we'll see winds drop back down to just breezy at times with scattered showers too. Here's a look at some of the peak wind gusts today around the region: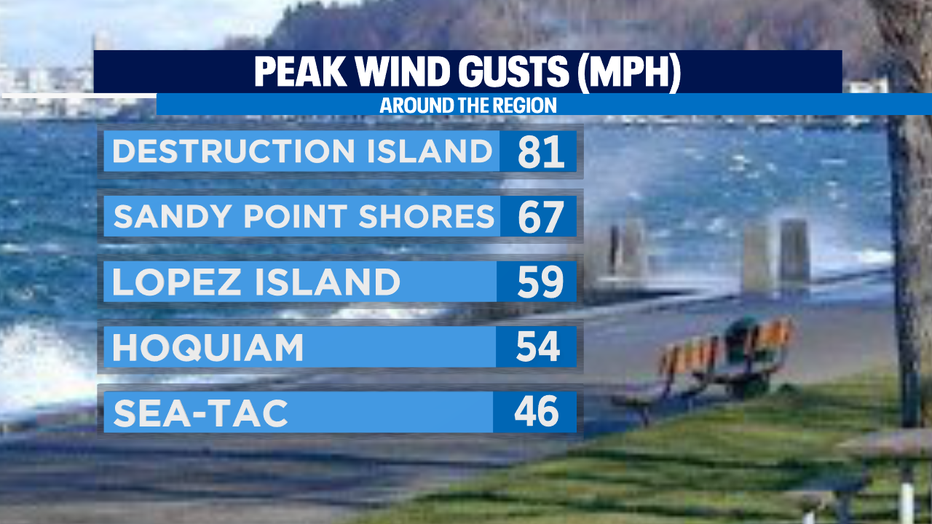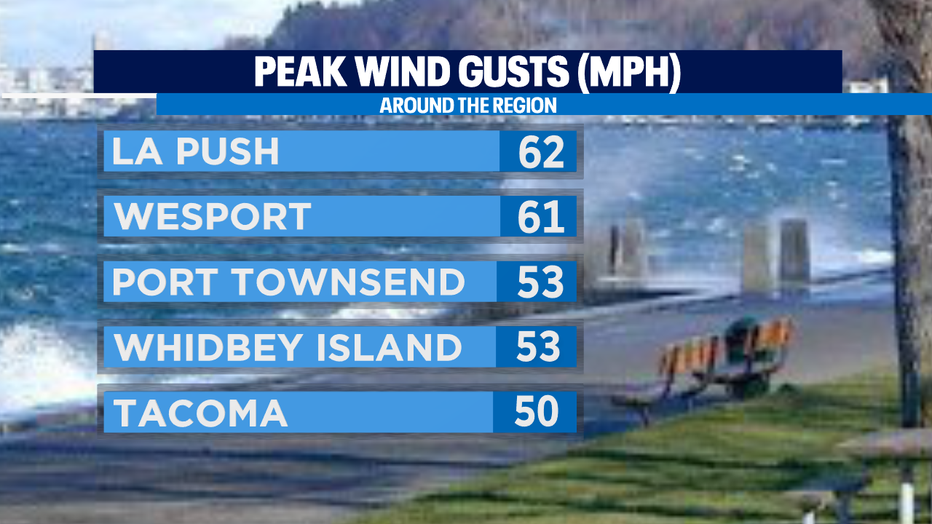 We've seen three inches of rain in the last two weeks, so the ground is saturated and with these kind of winds trees can certainly topple over. Avoid hiking in forested areas either in-city or out of town. Tree limbs can snap and hit power lines too with these kinds of wind.
We're keeping an eye on Mason County and the Skokomish River as it approaches flood stage. Remember in a flood situation do not drive or walk-in flooded areas.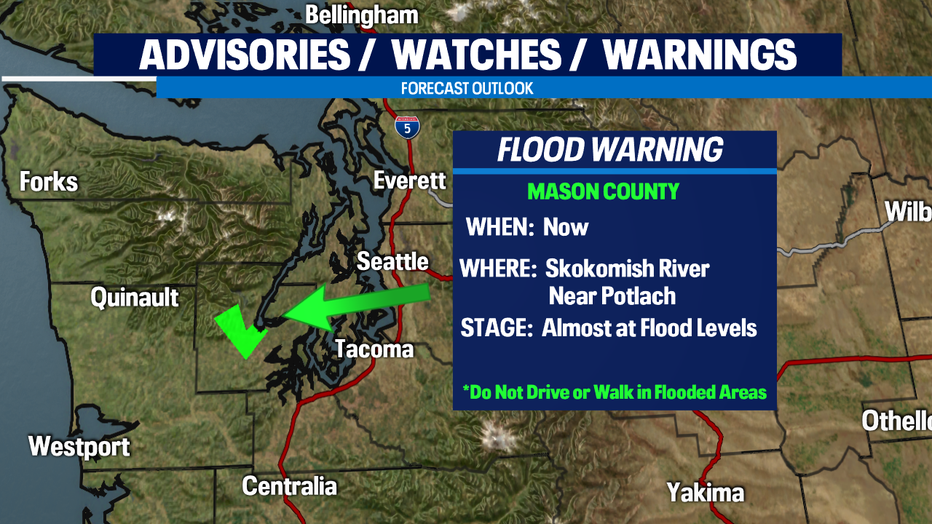 Another round of wet weather looks likely to move through on Wednesday afternoon, but winds won't be as much of an issue. Temperatures tomorrow will be on the mild side with our highs cooler than today.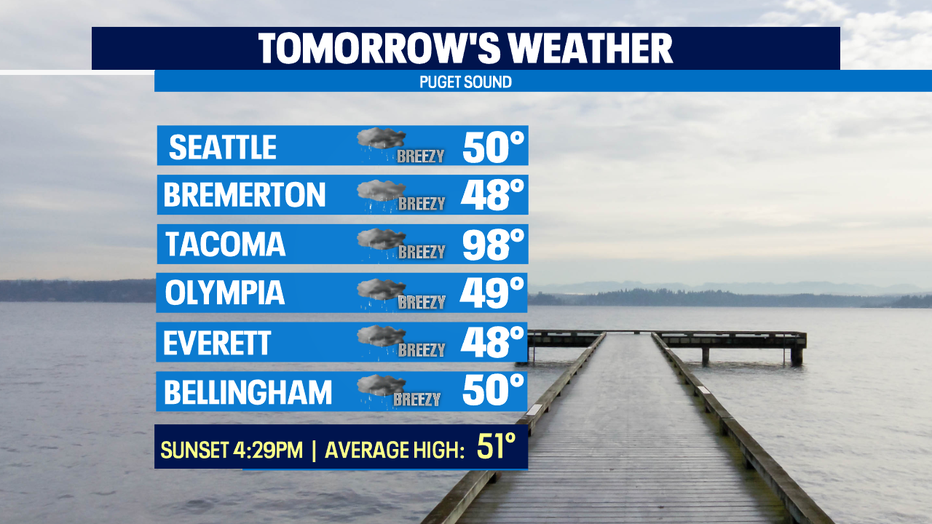 Scattered showers on Thursday, but it could be dry for the Seahawks game for Thursday Night Football.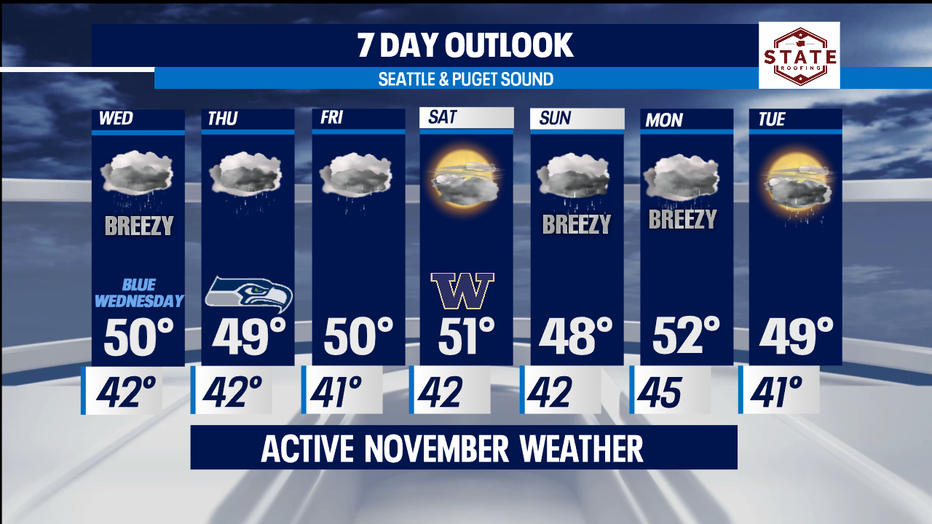 A decent break from Friday evening through Saturday after dinnertime around Western Washington. Some raindrops return for the second half of the weekend.
Mountain snow returns to the Cascades tomorrow too.  Snow levels drop back down to the passes.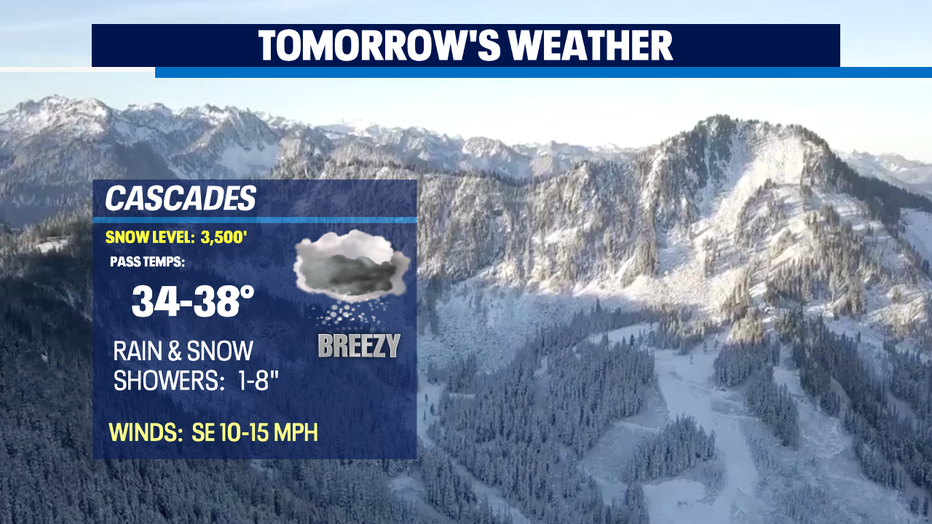 Have a great night! ~Erin