Seattle weather: Mostly dry through Tuesday afternoon, then rain and wind return
SEATTLE - Well, our 50 degree temperature reading Monday at the airport now makes that 15 days in a row landing above average.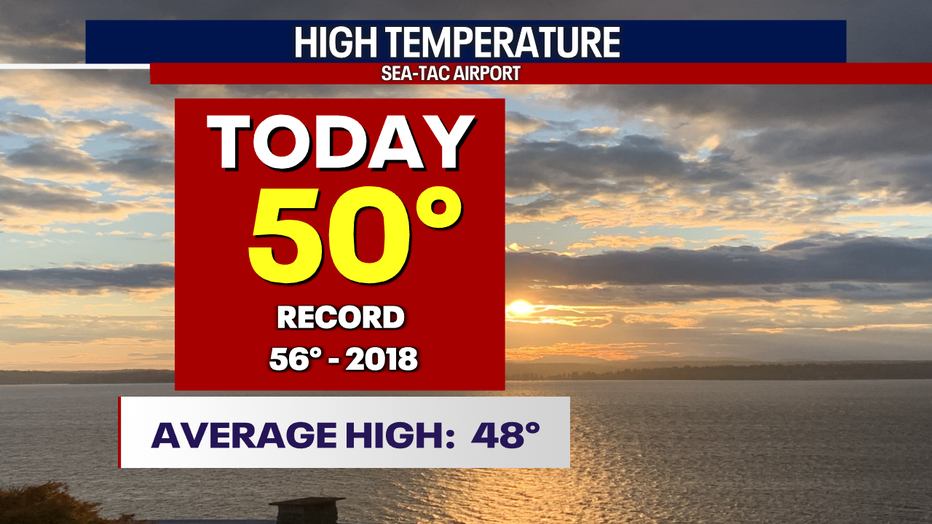 Overnight temperatures will remain mild again with a chance for a few light showers, mainly south.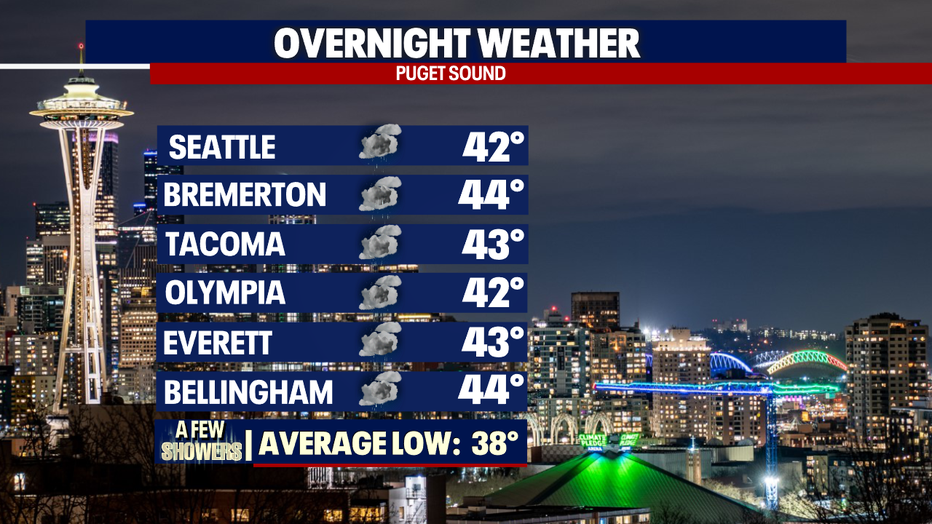 Tuesday is mostly dry except for a few spotty showers for North Sounders. Later in the day clouds increase with rain looming in the Pacific as a warm front pushes into WA.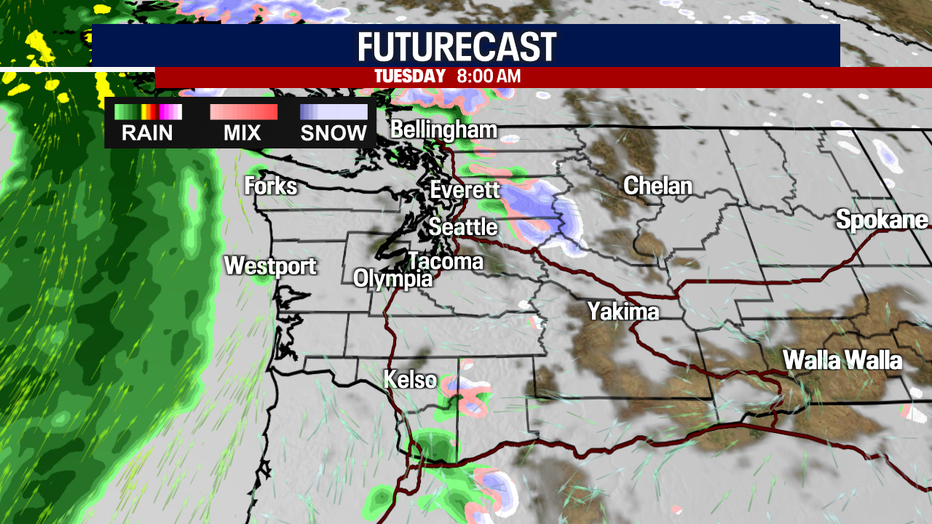 Showers hit the coast first by late morning-midday before pushing into Puget Sound just in time for the evening commute.
Winds will pick up some too for a breezy evening.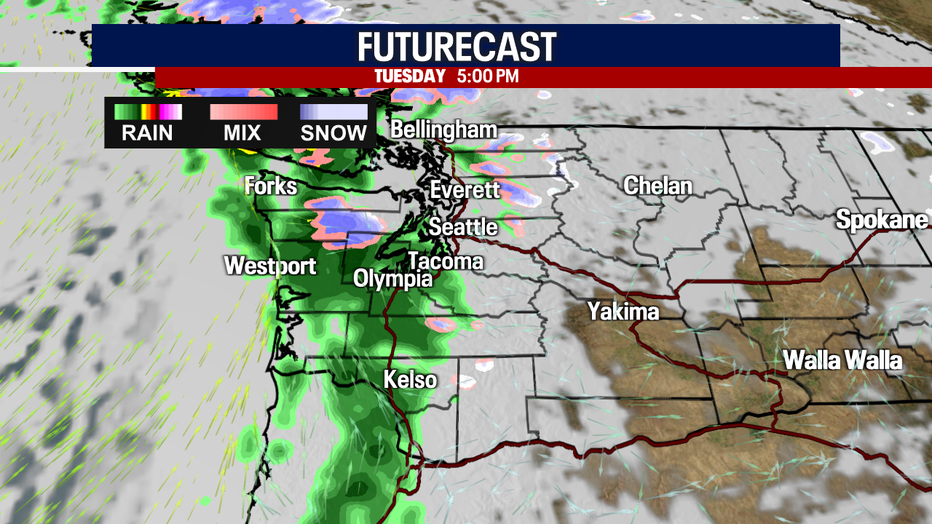 Highs Tuesday warm to normal in the mid to upper 40s. East of the mountains we're watching low-lying, dense fog with the potential for freezing fog early in the day.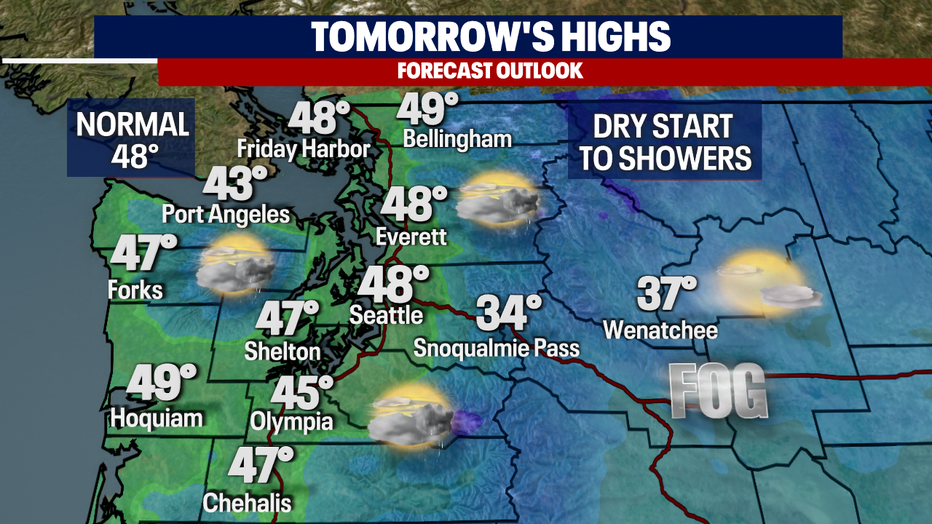 Lowland rain and mountain snow will be with us Wednesday, plus winds will become gusty at times. We expect snow levels between 2,000'-3,000' for the Cascades with 2-4" of snow.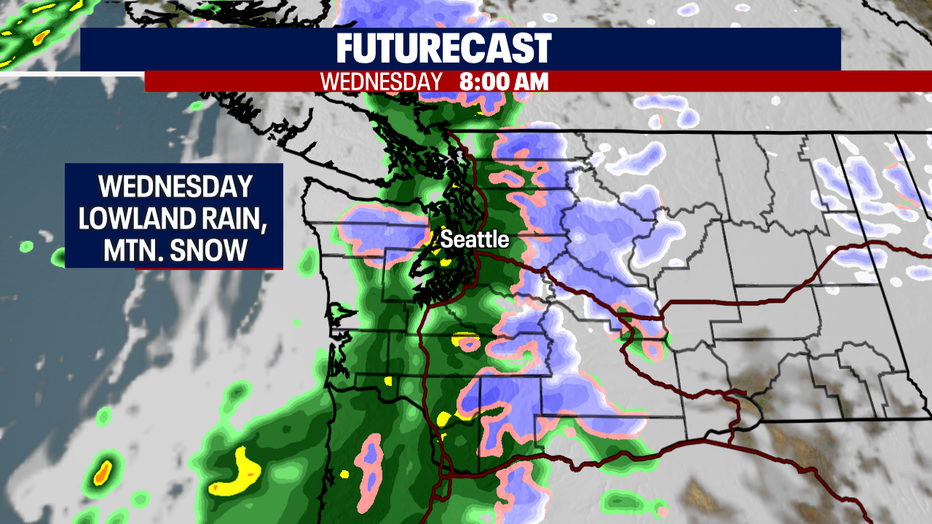 By 5pm Wednesday lowland rain moves east and continues on as snow over the mountains. Highs will cool some into the mid 40s.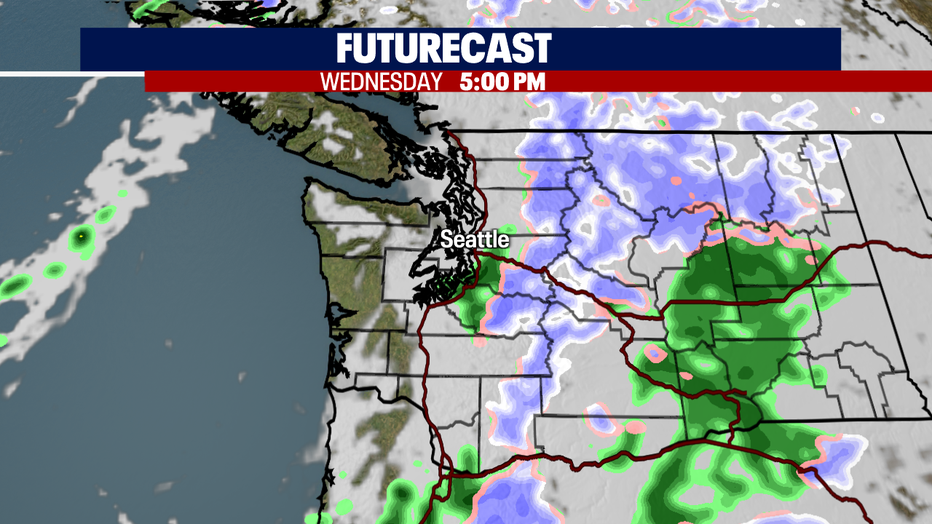 One area of concern during this next rainmaker is flooding. In particular, we are watching the usual spot in Mason County, the Skokomish River near Potlatch. As of Monday night levels are in the minor flood stage. We do expect the river to rise some Wednesday during the peak hours of rain, but at this point it looks like levels will stay in the minor flood zone. Stay tuned!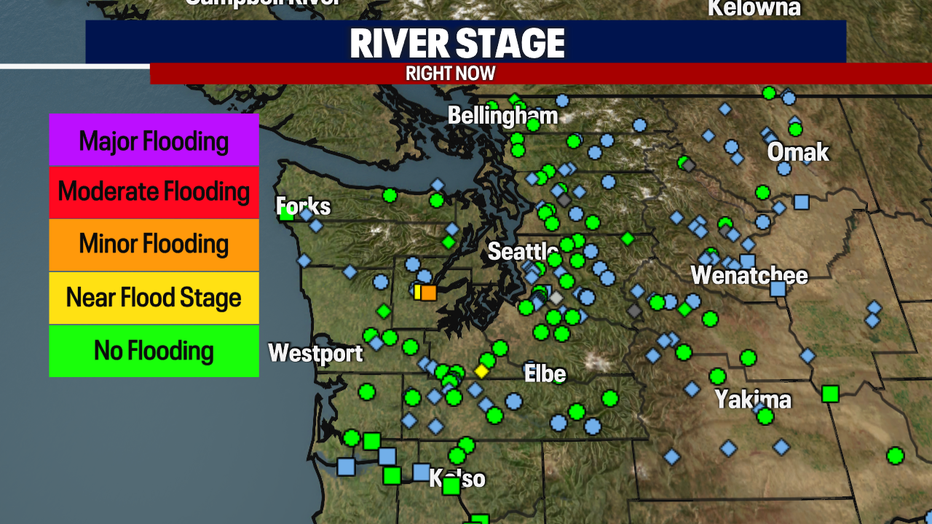 In the wake of Wednesday's storm we'll see just a few showers lingering, mainly north of Seattle otherwise we'll dry out under mostly cloudy skies. High land in the mid 40s.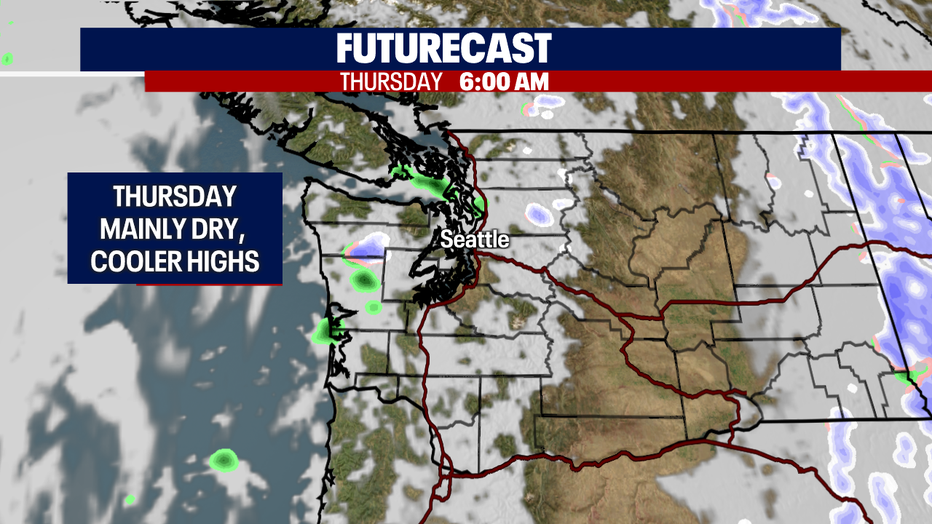 High pressure will grab hold of the forecast into early Saturday before a front moves across the area delivering a few shower that spill over into Sunday. Enjoy! 
Have a great rest of the week all!  ~Erin Mayovsky, FOX 13 Forecaster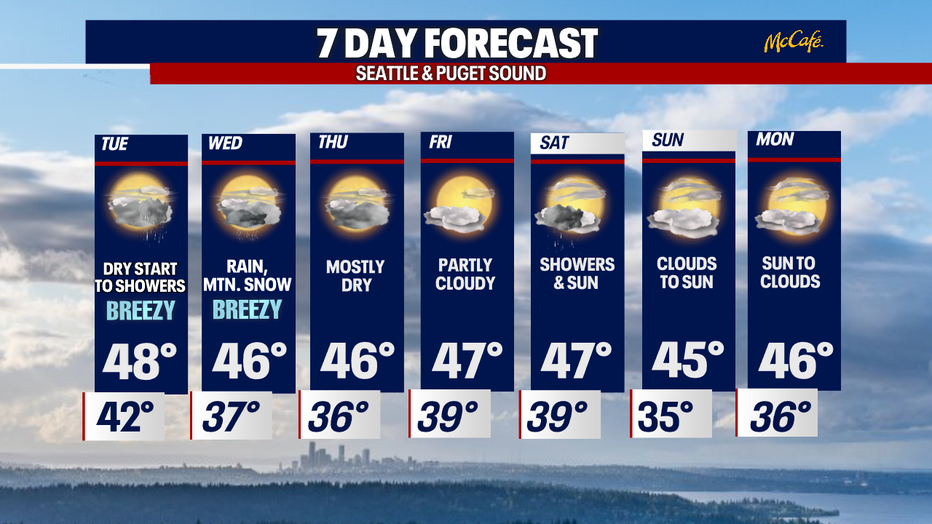 *Coast & Strait Forecast: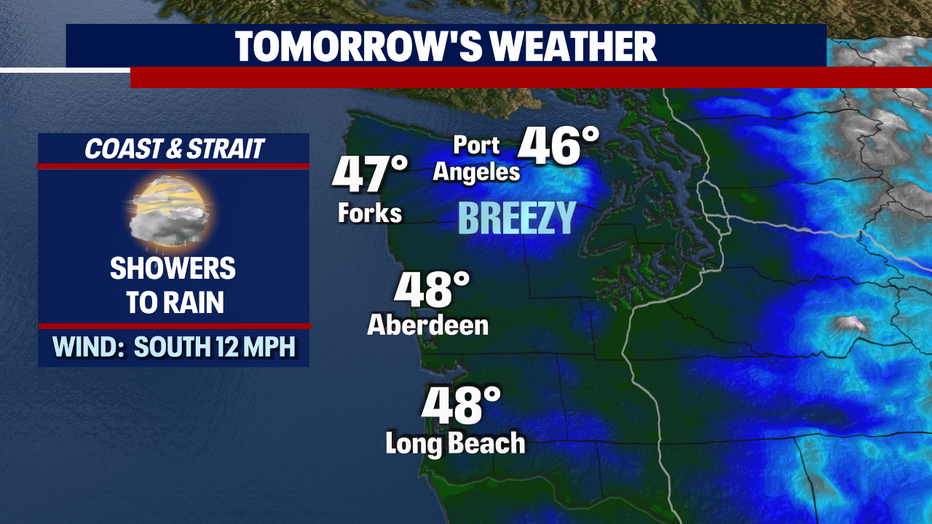 *Foothills, Mountains, & Central WA Forecast: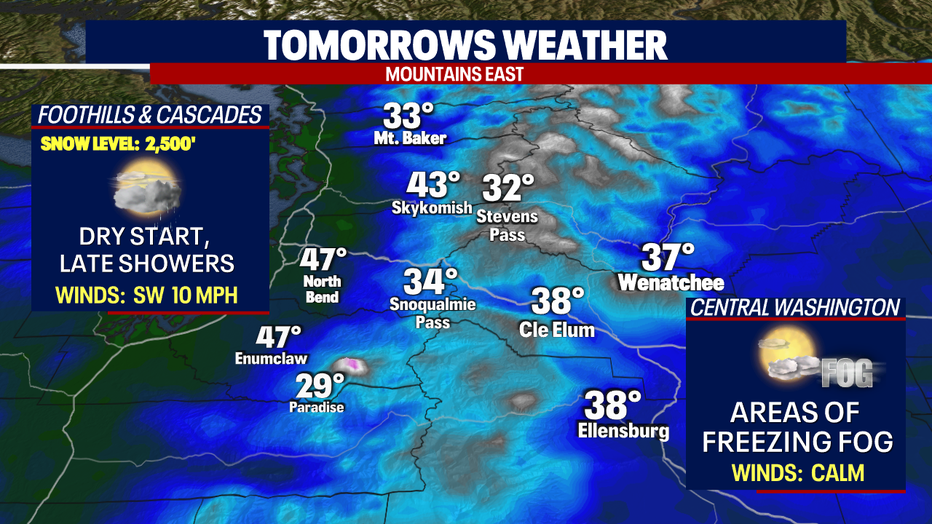 *Pass Travel Outlook: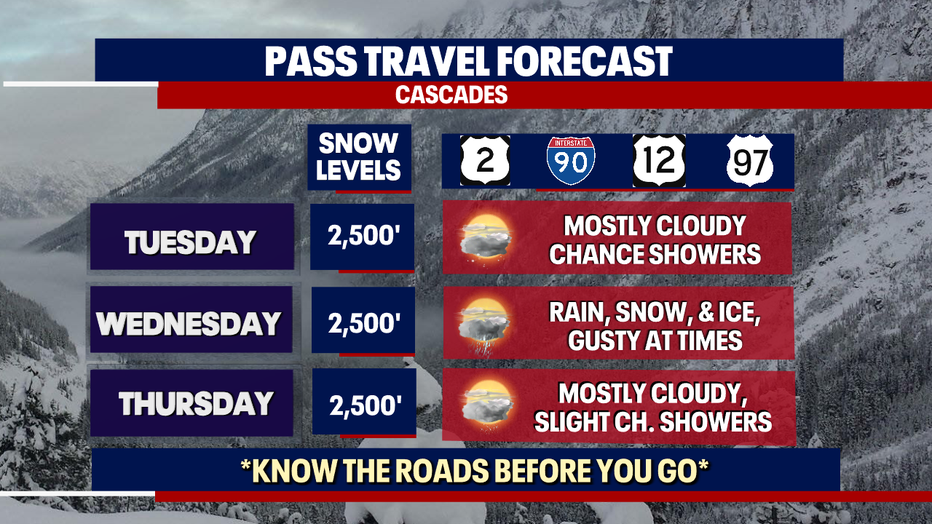 *Eastern WA Forecast: