More stormy weather means risk of flooding, landslides & downed trees increasing by the minute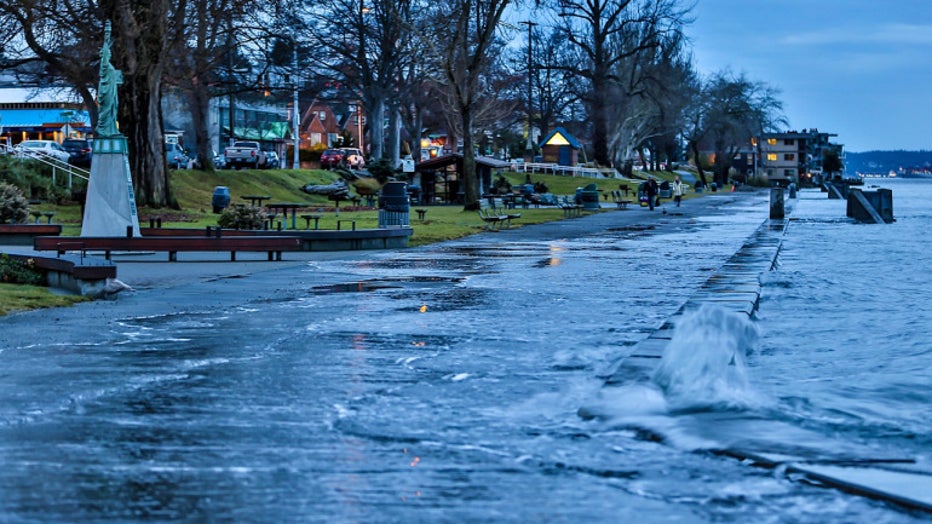 Alki Beach on Wednesday morning. From David Rosen of the West Seattle Herald, a Q13 FOX News partner.



SEATTLE (AP) — Forecasters say another day of heavy rains Wednesday will be topped off Thursday by high winds in Western Washington.


MORE:  SAND BAGS OUT AS PUGET SOUND COMMUNITIES PREPARE FOR FLOODING

WASHINGTON COAST BRACES FOR NEXT ROUND OF STORMS, 70-75 MPH WINDS POSSIBLE

The National Weather Service says the region is facing combined risks of flooding, landslides and toppling trees before things calm down for a drier weekend.

Another 3 to 6 inches of rain are forecast in the Olympics and 2 to 4 inches in the North Cascades. With a high snow level, the runoff could flood rivers flowing off the mountains. Mudslides are possible on saturated bluffs and steep hills.

Trees could topple in soggy soil in Thursday's winds. Forecasters are warning of 35 mph to 45 mph winds with gusts to 75 on the coast and northwest interior. Forecasters also are watching for winds in the urban Puget Sound area of 30 mph to 40 mph with gusts to 65.