Seattle weather: Mix of clouds and sunshine through Wednesday
SEATTLE - Monday will stay dry with a mix of high clouds and sunshine as high pressure remains overhead.
The sunrise was spectacular across Western Washington Monday morning. This is a look from the Capitol Hill camera with Mount Rainier in the distance.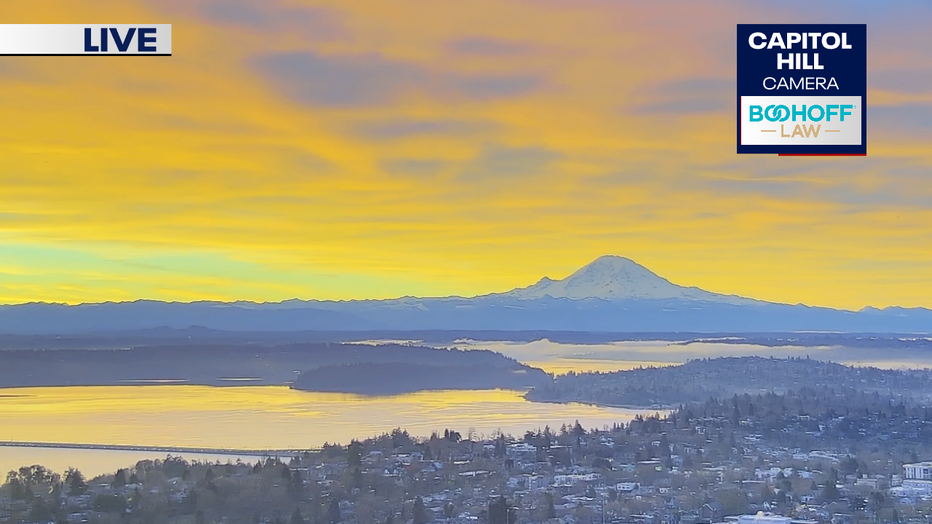 Don't forget your sunglasses as you head out of the house today. Temps will be in the mid 40s for afternoon highs.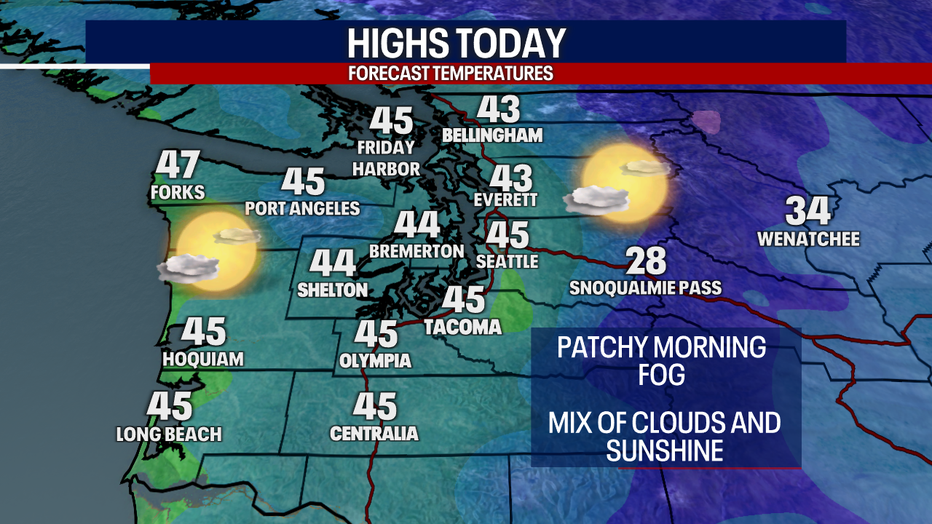 As a low pressure system approaches the coast Wednesday, it will be far enough away to not impact us with rain showers, but it will bring some gusty Cascade gap winds in the foothills. Models suggest gusts could reach 45-60 mph on Wednesday afternoon and early evening. We will be watching the developments closely.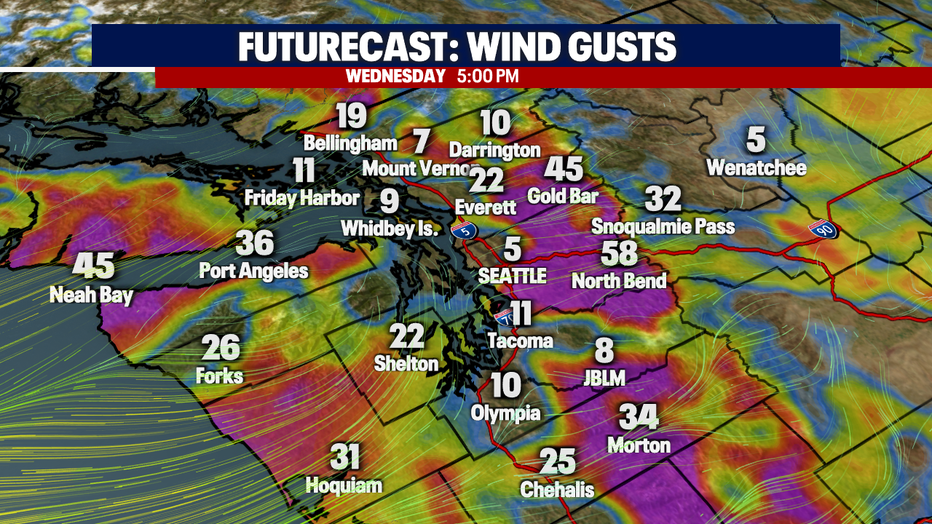 A typical January in Seattle means we are in the heart of the wet season, however we are also slowly gaining daylight and warming on average.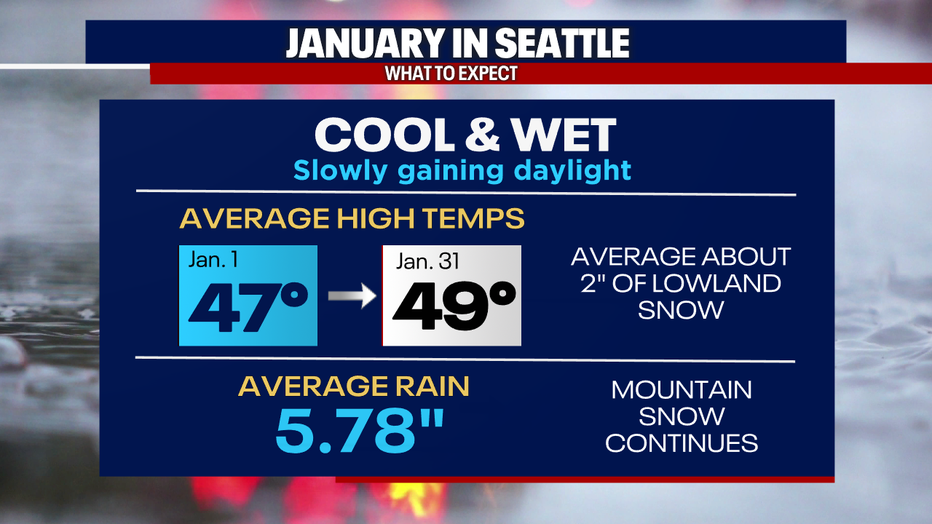 By Thursday of this week, the door opens to more showers which will continue through next weekend.